10 steps to building a successful ecommerce subscription service
Discover why you should start an ecommerce subscription service, the benefits of subscription ecommerce, and how to launch your own service in 10 easy steps. Read on to learn more.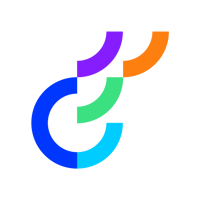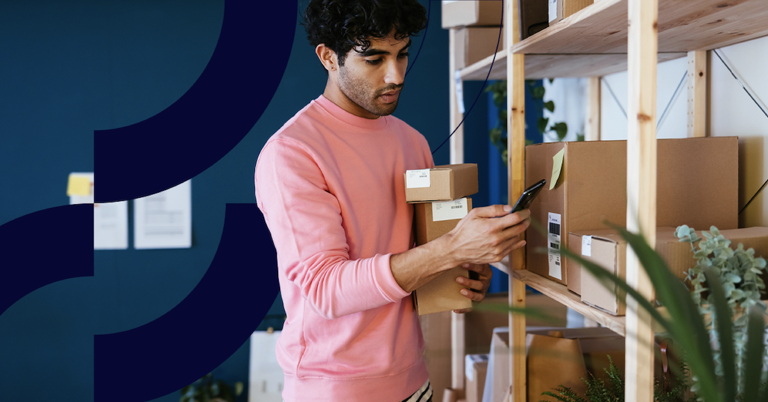 ---
Do you want to start an ecommerce subscription service? With the right tips, it's easy to start one from scratch or add one to an existing business. Follow the steps in this article and you'll soon have a thriving ecommerce subscription service.
Key takeaways:
Subscription ecommerce platforms are growing by the day

Ecommerce subscriptions offer predictable revenue, accurate forecasting, easy inventory management, and lots of loyal customers via retention

There are three types of ecommerce subscription services: Curation, Replenishment and Access

You can launch an ecommerce subscription service in 10 easy steps – starting with choosing your subscription model and products and ending with marketing and signing up new subscribers
Why you should start an ecommerce subscription service
The ecommerce subscription market is growing. Emarketer estimates that 3% of total ecommerce sales in 2021 came from successful subscriptions. According to Statista, subscription ecommerce sales in the U.S. reached $23.25 billion in 2020 and are expected to grow to $38.2 billion by 2023.
The revenue potential alone is reason enough to consider starting an ecommerce subscription service, but there are several other benefits to such a business as well.
Image Source: https://evokad.com/time-offer-subscription-products-ecommerce-website/
Predictable recurring revenue
Customers who sign up for monthly subscriptions provide recurring revenue for your business. The revenue stream is steady and predictable.
More accurate forecasting
The recurring revenue stream makes forecasting easier. You will have a solid handle on how much money will be coming in based on the number of subscribers you have.x
Easier inventory management
With most subscription ecommerce, you know exactly what you're shipping out each month well in advance. This enables you to purchase exactly the inventory you need and not worry about having too much – or too little – stock on hand.
Lower customer acquisition costs
It costs five times more to acquire a new customer than it does to retain an existing one. Subscription customers are already acquired, which means you start each month with a base that requires zero additional acquisition cost.
Customer loyalty
Subscription customers are extremely loyal, especially if you provide a personalized customer experience. This helps increase the lifetime value of your customer base, enhance customer relationships and prevent churn.
Upselling and cross-selling opportunities
Once you have a customer signed up for a subscription, they're an easy target for selling additional merchandise. You can make significant supplemental revenue by upselling and cross-selling to your subscriber base.
10 easy steps for starting a new ecommerce subscription service
Starting an ecommerce subscription service is relatively simple with the following 10 steps listed here:
1. Choose the right subscription model
The first step in launching an ecommerce subscription service is to choose the subscription model that best fits your business. There are three common types of ecommerce subscription services today:
Of these types, curation subscriptions are the most popular with consumers. The following video describes each subscription model in more detail:
2. Select your products
In addition to selecting what type of subscription model you want, determine what products you'll be selling. Replenishment plans require a small number of commodity products; curation plans require a new selection of products each month.
Image Source: https://www.shopify.com/enterprise/ecommerce-subscriptions
3. Create subscription plans
Next, determine how much you'll charge your subscribers each month. After calculating all your fixed, variable, and product costs, you'll want to achieve at least a 45% profit margin. You'll also want to design multiple plans for different customer needs, which you can develop when you research your target customer behavior.
4. Determine terms and conditions
Your terms and conditions define how your subscription service works. You want to determine return policies, auto-renewal options, and how customers can cancel their subscriptions.
5. Create branding and packaging
Branding your new subscription service is essential, as is determining the packaging in which your products arrive. Unboxing your product each month should be an exciting experience. It all adds up to creating an image that appeals to your subscriber base and attracts new customers.
6. Arrange shipping and fulfillment
Unless you already have your own in-house fulfillment operation for existing products, you'll probably want to outsource shipping and fulfillment. There are numerous companies you can use for these services.
7. Arrange billing and subscription management
You also need to set up a system for monthly billing and subscription management. This includes processing credit card payments, dealing with denied transactions, and encouraging customers to automatically renew their subscriptions.
8. Build inventory
With your backend operations in place, it's time to start building your inventory. Unless you're offering products your company already sells, you'll need to source your manufacturing to one or more companies that can provide the quality and quantity you'll need monthly.
9. Begin marketing
Before you ship a single box, you need to attract subscribers. That means creating and executing a marketing plan targeted at your desired audience through a variety of channels, including social media.
10. Launch the service
If you've gotten this far, it's time to launch your new subscription service. Once you get things going, you need to constantly monitor all operations to make sure that your marketing, subscription management, packaging, and shipping are all running smoothly. You'll also want to contact select customers to gauge their satisfaction with both your products and service and determine any areas that need improvement. Running a subscription ecommerce service is a full-time endeavor, month after month.
Let Optimizely help you build a successful ecommerce subscription business
Optimizely can help you launch and manage your own ecommerce subscription service. The Optimizely Digital Experience Platform includes subscription management functionality designed specifically for subscription ecommerce. It also helps you fine-tune your ecommerce activities for your targeted audience, and provide personalized customer experiences. Partner with Optimizely to make your subscription ecommerce plans a reality.
Contact Optimizely today to learn how you can build a successful ecommerce subscription business.