5 B2B email marketing tips that will increase conversions
The success of B2B purchases is based on a company's ability to become familiarized with your offering. This is why it's important to adopt the right marketing methods to engage your prospects.There are various marketing trends that aid in customer growth, but only a few compare to the power of…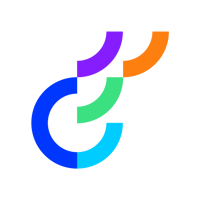 ---
The success of B2B purchases is based on a company's ability to become familiarized with your offering. This is why it's important to adopt the right marketing methods to engage your prospects.
There are various marketing trends that aid in customer growth, but only a few compare to the power of B2B email marketing.
72% of customers use email as their main channel for business communication. Even more, email is 40% better at converting than social platforms like Facebook and Twitter.
If that's not enough to convince you, 40% of B2B marketers state that email newsletters are the most important part of their content marketing strategy.
Unfortunately, many businesses underutilize email marketing or don't know how to effectively incorporate it into their overall marketing strategy. As a result, businesses often struggle to attract their target customers and increase their ROI.
3 Reasons Your Email Marketing Isn't Working
One of the greatest things about email marketing for B2B is that there is a lot of room for flexibility and creativity when sending an email to prospects.
The problem? Many businesses end up following practices that don't support their marketing goals.
Let's take a look at some common mistakes that businesses make when sending emails.
Not Sending a Welcoming Email
A company is more likely to respond to your product or service when you properly introduce your company and give them an opportunity to connect with your business before selling.
Unfortunately, many businesses get off on the wrong foot with their prospects, potentially ruining the relationship before it actually begins. Let's take a look at an example.
Let's say five leads subscribe to your newsletter. Exciting, right? More leads mean a greater opportunity for customers.
These five new leads have perfect timing because your marketing team has also been working on a new email marketing campaign scheduled to go out to recipients next week, discussing some of the features and benefits of a new line of products.
Naturally, the five new leads are added to this list and will receive their first email learning about your new product line.
But here's the problem: if you haven't sent your new subscribers a welcome email immediately after they subscribe, you're already missing an opportunity to connect with your subscribers before introducing them to your products.
The first email is often the most read email because it's the point at which subscribers are most engaged. In fact, welcome emails have an 86% open rate, according to Email Tool Tester.
But businesses often integrate their new subscribers into a pool of many, never offering a formal introduction that can potentially be the foundation of a great relationship.
Not Meeting Expectations
Getting email subscribers is one thing, but ensuring that each email marketing campaign meets your target audience's expectations is another.
Successful email marketing is all about understanding who your target audience is and what they need from you. If your email content isn't meeting their expectations, they will likely unsubscribe from your newsletter.
This is yet another problem that many businesses face. Businesses spend so much time building their email list, but they forget that their email content must provide their subscribers with information that will keep them engaged.
Not Providing a Call-To-Action
You've probably heard of a call-to-action before. CTAs may seem to be a small part of your digital marketing, but they have a huge impact when it comes to moving prospects along the sales funnel.
According to Campaign Monitor Research, button-based CTAs improved click-through rates by 127%. However, this is an area that many businesses still fail to prioritize in their email marketing campaigns.
Without a clear call to action, your audience will be left to decide what to do next. As such, your email newsletters won't have much impact and it will be difficult to measure the success of your campaigns.
These are just a few mistakes that businesses often make. If your business is struggling to take email marketing campaigns to the next level, read on to learn some of the best B2B email marketing tips.
5 Game-Changing B2B Email Marketing Tips
When done correctly, B2B email marketing provides a perfect opportunity for your business to increase visibility, generate leads, convert customers, and ultimately generate more revenue. Here are five B2B email marketing tips your business should know.
Understand That B2B Clients Think Differently
Before sending out your perfectly crafted email campaign, understand that B2B clients think differently. According to Hubspot, marketers who used segmented campaigns noted as much as a 760% increase in revenue.
B2B audiences are rational decision-makers because they already know what they want. This audience isn't making a purchase off of a whim.
In contrast, B2B audiences understand their needs and have already done their homework. They are informed, which means they are looking for a straightforward business that can present them with the right answer.
Keeping this in mind will help you make the most out of your email marketing campaigns and help you convert leads into customers.
Prioritize Your Email Banner
While it may not seem like it, your email banner plays one of the biggest roles in your email content. According to Email Tool Tester, emails with headers receive an open rate of 22% as opposed to 19% without them.
For this reason, it's a good idea to spend some time developing an effective banner that can grab the attention of their prospects. You can have an engaging and relevant email, but it won't make much of a difference if the recipient doesn't pay attention to the email itself.
So what can you do to improve the impact of your banner?
Start with a clear vision. Determine what your banner should look like and what tools will be needed to generate the banner.
It's also important to include your logo so that your audience can recognize you.
Above all, your banner needs to look professional as your email subscribers will be judging your company based on this visual indicator.
Focus On the Subject Line
Another important component of your email is the subject line. It can determine whether or not the recipient will open the email at all.
In fact, 33% of email recipients use the subject line as their sole basis for engaging with an email, according to OptinMonster. The subject line is the first thing that a recipient will notice when your email lands in their inbox.
This is also when their perception of your business begins to form. If businesses want to make a great impression, they will need to give some thought to what their subject line should say.
Practice writing subject lines that tell the recipient everything they need to know in a few words. This may take some practice, but it's a skill that every marketing leader should hone.
Remember, you only have a few seconds to entice a recipient. It's important that you make it count.
Avoid Addressing the Email to the CEO
If you're someone who is ambitious, you may feel tempted to address your email campaign to the CEO.
It makes sense. You've spent a great deal of time crafting an email that shows how your business can offer a solution, and you want to ensure your email lands in the hands of the decision-maker.
The problem is that CEOs aren't always the decision-makers for your product or service. In fact, they generally delegate to another person or department for certain decisions.
Ultimately, there are various people involved in the decision-making process, depending on the business. For this reason, it's best to conduct some research to see who should be your main point of contact.
Authenticate Your Domain
A common (and dreaded) problem for many businesses is slaving over an email only for it to end up in the spam folder of your recipient.
When emails go to spam, it makes it harder for businesses to track the success of their email campaigns. This leads to lower conversions and reduces ROI drastically.
This can be a nuisance but never fear. There's a way to reduce your risk of ending up in the spam folder.
Authenticating your domain can drastically improve your click-through rate. Domain authentication provides a way to verify that an email is sent from the sender it claimed to be.
This reduces the likelihood of the recipient's email provider marking your content as a spam risk.
Integrate Your Email Marketing Tools With Welcome
An effective email marketing strategy is essential to success. For many businesses, however, keeping up with the demands of their email marketing campaigns can be a challenge.
For the best results, it's important to integrate email marketing tools into a larger project management tool that will effectively link all of your strategies together.
At Welcome, we help businesses create and run email campaign playbooks for improved efficiency. Ready to automate your email campaigns? Get started with a free Welcome account today!