Don't be fooled by flashy frontends
Trying to adapt a B2C ecommerce storefront for B2B selling, or building on top of ERP, PIM, or CRM tools, leads to poor outcomes in comparison with a purpose-built B2B ecommerce solution.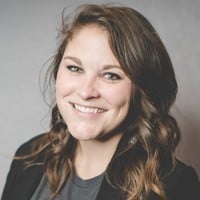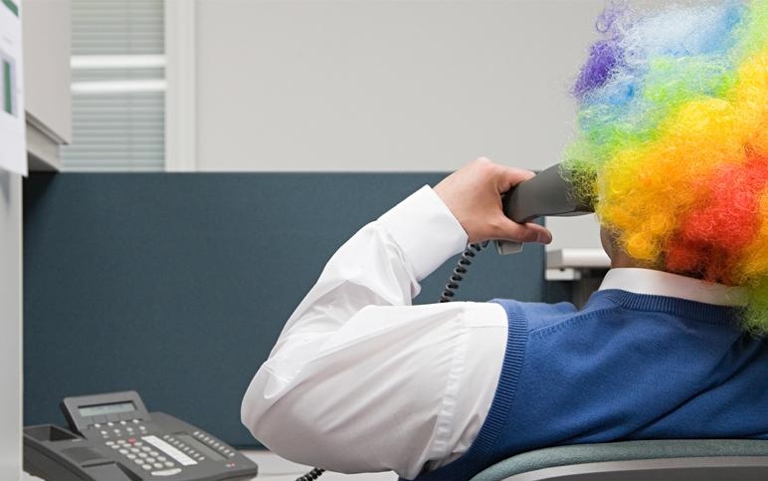 ---
Thinking about putting tape under your coworker's computer mouse today? Maybe you're toying with the idea of going a little more all-out and wrapping someone's desk and all their supplies in aluminum foil. While we all love some good, old-fashioned April Fool's office pranks, no one likes to be fooled when it comes time to actually get down to business.
As a leader in B2B ecommerce, we often hear from frustrated manufacturers and distributors whose ecommerce solutions have failed them. Unfortunately, many businesses are finding out that most of the ecommerce solutions on the market simply cannot handle the complexities of B2B.
All too frequently, we see high-performing manufacturers and distributors making some of the same mistakes. But to their credit, it's hard not to fall for marketing hype, cheap prices or flashy frontends.
We want you to succeed with ecommerce. Afterall, the pressure to digitally transform and deliver the experiences your customers expect is at an all-time high. Failure to transform could be detrimental to your business. When it comes time to choose your ecommerce solution make sure you've considered these five tricksters hanging out in the market:
1. Providers Focused Primarily on B2C ecommerce
B2B ecommerce is a trillion dollar industry. Many providers whose platforms were originally built for the purpose of B2C ecommerce are going after the market to get a slice of the pie. Although it's true that customers expect the same experiences in B2B that they have in their personal shopping lives, B2B commerce is far more complex than its B2C cousin. B2C providers don't always understand that the purpose of B2B ecommerce is not just the transaction. It's about driving efficiency for everyone involved in the buying and selling cycle. B2C-based providers will often sell you on their flashy, retail-like frontend and fancy bells and whistles. Remember, a robust B2B ecommerce platform needs to be able to integrate with your backend business systems like your ERP and PIM while accounting for workflows and approvals, multiple locations and users, custom catalogs and other B2B complexities.
2. ERP Storefronts as Commerce
While there are some powerful ERPs available to manufacturers and distributors, it is hard to see so many of them choose to use their ERP storefront for ecommerce. We often see companies that produce great ERP software attempt to deliver digital customer-facing experiences only to fall short. The core of this software is not ecommerce. Plus, the information in ERPs was never meant to be external-facing. ERP data is full of unique ID's and custom navigation that means nothing to an outside customer. When a technology starts as an ERP and migrates into commerce, the commerce is very rarely core to the solution. Yes, your ecommerce solution needs to be integrated with your ERP, but be cautious turning your ERP into your ecommerce solution.
3. PIMs as Commerce
Like the ERP, some companies consider using their PIM for ecommerce. Product and catalog information is, of course, crucial to a successful ecommerce solution but PIMs do not serve as fully functional B2B ecommerce. PIMs are specifically designed to manage product information. While that is part of ecommerce, it is only one part of the bigger commerce puzzle. At Episerver, the ability to manage commerce is not an afterthought, it's the core of our platform.
4. Commerce on Top of CRMs
Many manufacturers and distributors think they'll be just fine building their commerce solution on top of their existing CRM. In terms of strategy this is, quite frankly, a terrible idea. CRM and commerce have extremely different goals; a CRM is built to manage the customer, commerce is designed to sell the company's goods and services. Your commerce solution needs functionality for search, custom catalogs, and more. CRMs are not suited to handle complex B2B transactions.
5. Solutions Without Robust B2B Cores
The final trickster we have to include is the solution that seems, at face value, to check all the boxes. This one is more difficult to identify. When a solution does not have a robust core with features built-in, it could mean massive customizations and extensions to your platform which can drive up the cost and slow down your implementation. Manufacturers and distributors need an ecommerce solution that has native B2B functionality built-in. One that can handle complex catalogs, approval workflows, multiple personas, and more.
To ensure you are getting the best ecommerce solution for your unique needs, contact us for a free personalized demo.