Ecommerce and Extreme Logistics Challenges for Manufacturers
With the pressure on to deliver faster and more efficiently, learn how the right Ecommerce solution can help manufacturers meet disruption in the form of extreme logistics challenges.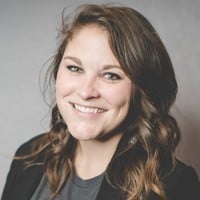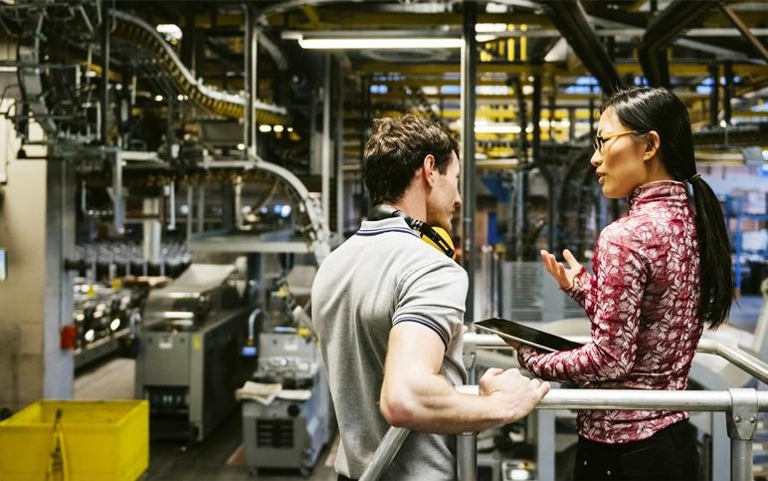 ---
In 2018 transportation and logistics executives were surveyed to determine how they ranked the biggest challenges in B2B ecommerce success in the years to come. Surprisingly, online shopping portals and digitalization were among the lower ranked items in the survey. Data interchange, inventory management, lead times and the omnichannel experience held the lion's share of most executive concerns in terms of not only providing a strong customer experience, but maintaining or expanding a competitive edge as well.
Feedback from Episerver customers, and findings like these are two of the main reasons why our second disruptor in this series is focused on what we've named Extreme Logistics Challenges.
Today, manufacturers are faced with increasing pressure to deliver faster and more efficiently. In fact, within B2B, the activity that occurs after the order is submitted is the ultimate "make or break" moment when it comes to a successful customer experience. For vendors seeking to perform a B2B "facelift" on their B2C solutions, it's also an area that creates massive failures. We've all experienced the frustration when our furnace repairperson is waiting for the part that never arrives. Imagine that failure magnified by 100,000 parts and 100,000 homes. Logistics may not be a very exciting topic, but it's one of the most mission critical within the B2B buying cycle.
So why has logistics become such a key issue? Just like every other part of the buying cycle, the people of B2B are bringing expectations from their personal shopping lives into their professional buying experiences. This "Amazon effect" is causing pressure for the same type of service found within B2C. However, the complexity of providing this level of heightened service, in terms of warehousing, delivery and other logistics, is highly magnified within B2B commerce scenarios. Fragmented billing, multiple locations, multiple buyers and a host of other aspects within B2B ecommerce make meeting those "Amazon-like" experiences extraordinarily challenging.
Many manufacturers don't understand how powerful the right ecommerce solution can be in not only meeting this disruption, but turning it into a competitive advantage. When manufacturers are choosing an ecommerce solution or re-platforming, they often fail to give logistics a seat at the table in the decision-making-process. But including logistics in the selection process is a "hidden nugget" for building a competitive edge in manufacturing. Understanding the needs of the customer, focusing on mobile experiences, and driving toward a fully connected commerce environment can support more advanced logistics and provide both the speed and efficiency to move ahead of the competition.
To meet the extreme logistics challenges, small to midsized manufacturing commerce strategies should focus on three main areas:
Customer Expectations – We mention "expectations" rather than experience because too often organizations haven't taken time to really understand the needs and wants of not just the customer, but also their internal staff. Defining expectations up front should drive the aspirational experience and help prioritize the goals of the commerce environment. The solution should make both the buyers and the sellers – and everyone else involved in the complex B2B commerce cycle – more efficient and productive.
Mobility – Purchasing is important, but within B2B, efficiency skyrockets when every person – from sales, to researcher, to CSR – has up-to-the minute information available no matter where they are or what time it is. For logistics, responsivity is not enough. The ability to use bar-code scanning, GPS capabilities and provide a mobile experience that is fully functional is an important part of the post-purchase B2B buying cycle.
Connected Commerce – Just as the buying experience needs to include a hybrid capability of self-service and full support, logistics also need to be supported by a fully connected commerce environment. This requires easy integration into backend systems like warehousing and PIM, as well as the ability for full transparency in terms of delivery progress. That might include anything from real-time updates on delays and returns, to package location throughout the entire delivery.
Logistics is a huge area, and far too complex to dive into fully here. However, these extreme logistics challenges need to be considered as manufacturers move forward in 2019. Involving logistics experts in your commerce planning strategies could bear real fruit as extreme challenges are met, overcome and transformed into a competitive edge that frankly, your competitors may not be focused on.