November 3, 2019
How customer loyalty elevates your ecommerce strategy
Did you know that half of all ecommerce transactions in the U.S. occur on the Amazon Marketplace? Every day, brands are brainstorming ideas of how to stay competitive despite changing shopping behavior.
Content Marketing Manager, Annex Cloud
---
This chaotic battle for market share has forced other retailers to get creative with how they incentivize their customers.
It's no longer enough to just have an ecommerce site, nowadays they need a complete suite of tools that all work in harmony. It's about creating a seamless digital experience by implementing a customer loyalty program that integrates with all aspects of your business. Luckily through a new partnership, Annex Cloud and Episerver are looking to help digital commerce brands catch up to Amazon. By accessing the Annex Cloud loyalty solution on the Episerver App Marketplace, you're able to make a real difference to your strategy.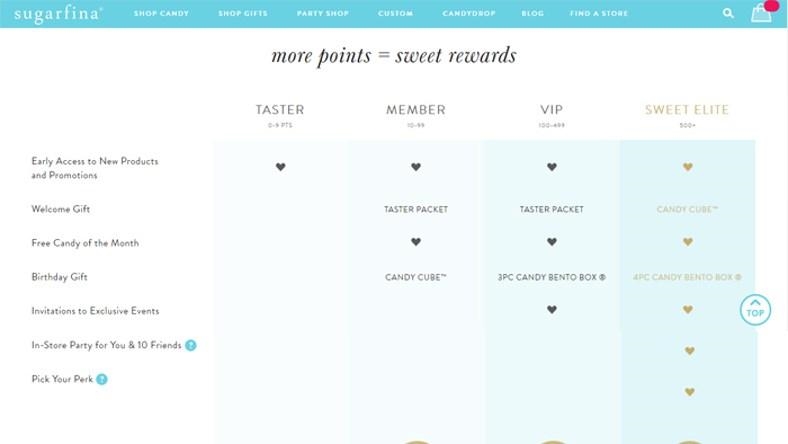 Here's a look at the main issues facing ecommerce and how a unique customer loyalty program can make a real difference.
Amazon's Effect in Ecommerce
Amazon saw a groundbreaking $200 billion-plus in sales last year and expect to progress more in 2019. Features like customer Q&A, item comparison and peer reviews have forced smaller retailers to get creative with their own user experience.
With its innovative paid loyalty model, Amazon Prime has changed the way millions of us shop each year. It's also very diverse in scope, as Prime subscription benefits can range from free two-day shipping to streaming thousands of movies. And now that Amazon has acquired Whole Foods, it's become even more convenient for customers to primarily buy goods online.
"We are constantly fighting that battle of acquiring the same customer over and over again," said Al Lalani, Chief Strategist at Annex Cloud. "People have less trust in brands nowadays, thus causing more churn. It would be great to not have to battle and instead build a true relationship with the customer through retention."
What can these brands do to combat this retention issue? With the dominance of the third-party aggregators like Amazon, Google Shop and Walmart.com, it's becoming harder and harder to keep a consumer's attention. So many factors come into play as to why this is such a problem. Here we'll take a look at how a customized loyalty program can take your ecommerce strategy to the next level.
Create Retention with Loyalty
No matter how you acquire a customer, it's important to make them want to buy from you again. The cost of acquiring a customer is greater than the cost of retaining a customer, so incentivizing right after the initial point of purchase is your best chance of nurturing that relationship. According to Ciceron, a satisfied customer will contribute on average 14 times more revenue to a business compared to a dissatisfied customer. It's about not only rewarding after a purchase, but also incentivizing them when they take actions like posting photos with your products.
It's about breaking out of the points-for-purchase model and building a real community around your brand. Our musical string client D'Addario has an interesting way of continuing their relationship with their customers. D'Addario customers can earn points by recycling old guitar strings, something a lot of loyal fans are willing to get onboard with to support the brand. When you cater to your customers as they have, they gain a sense of inclusion and are more likely to purchase in the future.
Use Omnichannel Marketing Strategies
It's so vital for a brand to have a strong presence across all industry-related platforms, which includes a great ecommerce store, third-party aggregators, mobile devices and social media. Once a customer is acquired through a good omnichannel campaign, it's important to incentivize them to return for future purchases.
Since advertising on Amazon means more cost to you and more distraction to your customer, it's in your best interest to convince the customer to purchase from you directly in the future. This can be done by incentivizing the consumer with offers like $10 off their next purchase or offering a free gift with each purchase. Creating a unique customer experience across your social media channels, website and POS all help to create a multi-touch acquisition approach.
Reward the Right Actions
The biggest issue with basic plug-and-play loyalty programs is they often limit rewardable actions to just buying. Though points-for-purchase is the underlying foundation of a customer loyalty program, we can now reward for social and behavioral actions. Those actions include: writing a review, tagging a brand in social media posts and even subscribing to a brand's content. It's amazing to see how the scope of loyalty has evolved.
"Our brand followers are the most loyal users of our products, which means incentivizing them for their behavior is so very important," said Lalani. "Whether it's connecting on social media or referring people, rewarding people for social actions is a pivotal trend and will continue to progress."
Take Action Now
Are you ready to increase your average order value and begin to see true loyalty from your customers? We encourage you to check out the Annex Cloud loyalty program available on the Episerver App Marketplace. To learn more or access the app, visit us at annexcloud.com/episerver.