How enabling self-service with B2B ecommerce impacts your bottom line
According to a 2018 Forrester survey, B2B buyer appetite for digital ordering tools is increasing. More than 70% of B2B buyers find buying from a website more convenient than buying from a sales representative.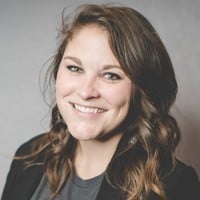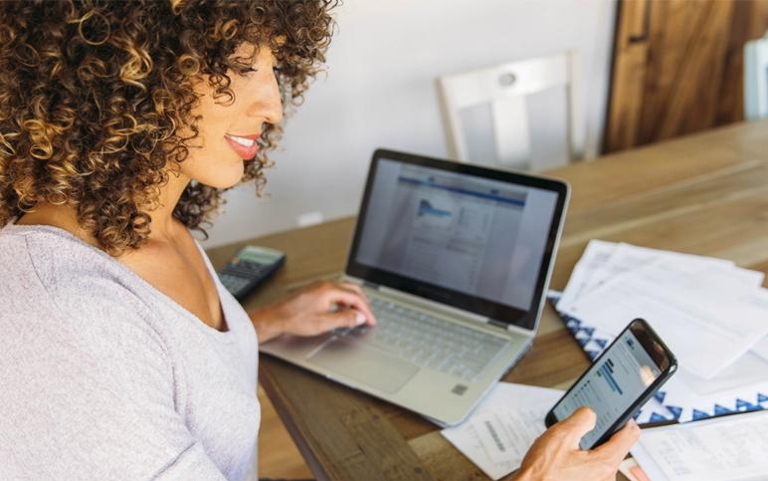 ---
The trend toward self-service in B2B is not surprising. Like consumers, B2B buyers want control over their experiences and increasingly prefer to self-serve. Consumers have grown used to seamless, Amazon-like shopping experiences in their personal lives. Those experiences carry over to and shape their B2B buying expectations, especially where the younger generation is concerned.
Though B2B buyers' expectations have certainly been impacted by the experiences they are used to in their personal buying lives, B2B and B2C ecommerce have important distinctions that cannot go ignored. At Episerver, we talk a lot about how the fundamental purpose of B2B ecommerce is different than that of B2C ecommerce. B2C ecommerce is about maximizing sales. Though B2B ecommerce drives revenue as well, it is also about enabling your team and your customers to be more efficient. An ecommerce engine built specifically for B2B accelerates the productivity of every single person involved in the buying experience – not just the customer.
Many B2B companies are simply not keeping up. We hear about customers who still have to call a CSR or thumb through a catalog to get the information they need. Manufacturers' and distributors' teams are being held up by low value activities like checking order status or inventory.
When a business can provide its customers a means to self-serve it is a win all around. The ability to self-serve increases customer satisfaction and efficiency, and ultimately impacts your bottom line.
Making the case for ecommerce in your business is not always an easy venture. At the very least, you have to get your leadership, IT, sales and marketing teams onboard with the digital transformation. How can you justify the investment with commerce to these key stakeholders? Of course, you can argue that ecommerce increases revenue but there are many more key performance indicators to take into account. Measuring revenue is not the only way to measure success. You can also measure success by monitoring digital self-service events. All of these kinds of activities have a value and cost associated with them.
Trackable self-service events include:
Paying an invoice online
Checking order status
Checking stock inventory
Ordering and reordering
Creating lists
Requesting samples
Requesting quotes
Enabling your customers to perform these kinds of tasks ultimately lowers your cost to serve them. When your customers self serve it frees up your CSRs and sales people for higher value services. Traditionally, CSRs would have to spend their time doing things like checking on orders. With ecommerce built for the complexities of B2B, your customers can get the information they need on their own time and your team can spend more time on value-added services like cross-selling, upselling and other consultative tasks.
To understand the true value of self-service events you can look at how much time your team was spending checking or placing orders before ecommerce. From the time your CSR takes a call, performs an activity, then follows up on that action, how much time have they invested? How much are you paying them to perform these low-value activities?
Many manufacturers and distributors are slow to deploy ecommerce because their businesses have been built on relationships and they fear that those relationships will be threatened with the addition of ecommerce. However, relationships can get even stronger with ecommerce because you can be there when your customers really need you, not when you assume they do. Remember, self-service is not online-centric, it's digital first. Sales people are not a separate offline channel, with ecommerce they are empowered with new insights. They need tools and an equally compelling commerce experience in order to deliver powerful customer experiences.
The ability to self serve is not about losing visibility to your customers, it simply changes visibility. With ecommerce your sales people no longer have to play the role of record keeper. Plus, ecommerce solutions that are built for B2B can give you customer information whether their transactions occur online or offline. Episerver Analytics for ecommerce, for example, combines analytics data for sales, customers, users, and sites, creating a dynamic perspective of how your online presence is performing alongside your traditional sales. In addition, it has dashboards attached to self-service events so manufacturers and distributors can track self-service KPIs, not just revenue KPIs.
Though self-service can drastically impact your bottom line and your customers' overall satisfaction, B2B will never be completely self-serve. It will never lose the human element. The trick is to invest in a solution that understands the reality of omnichannel commerce, one that was built specifically for the intricacies of B2B.