How to increase customer engagement and loyalty with Episerver Product and Email Recommendations
If you're curious about whether you should incorporate Product Recommendations and Email Recommendations to your Episerver solution or simply want to learn how to use these products more effectively, here's your 5-minute breakdown of how they can help you.
---
Episerver Product Recommendations and Episerver Email Recommendations are key components to the Episerver personalization suite. They easily enable personalized product recommendations throughout your web and mobile sites and transform mass communications into truly personalized interactions.
Personalization has no doubt been at the heart of many business plans for years. However, as competition for consumers' attention increases, it's more important than ever for businesses to engage with their consumers in a more personalized way. Consumer attention spans are rapidly declining, but when the right content is offered at the right time to the right consumer, he or she is more likely to engage with it.
Mass personalization is becoming a reality. Episerver Product Recommendations and Email Recommendations enable users to not only measure what their consumers care about, but also link the data to the processes that deliver it.
Increase customer engagement with online experiences that are unique for every user
Today's consumers hold increasing amounts of power. Consumers will avoid brands that contact them with poorly targeted communications. According to a survey by Deloitte, 68% of consumers have unfollowed brands on social media, closed their accounts or cancelled subscriptions due to a brand's messaging not being relevant enough to them.
So, how do Episerver Product and Email Recommendations help to deliver more relevant content to your customers to boost engagement?
People - we understand who your visitors are. By analysing the customer journey, we can use this data to enrich their experience on site. Episerver Product Recommendations doesn't simply drop site visitors into a segment but creates a personal profile for each visitor enabling you to provide personalized recommendations on a truly individual level rather than simply a segment level.
Places - the context of a site visit is critical. Micro factors including time of day, where your customer is along the buyer journey, as well as channel specific information all help us to deliver the right recommendations to the right people at the right time. This ensures customer are engaged with relevant content at every touchpoint in their digital journey.
Products - We import and use the product catalogue to help provide rich product information for recommendations. This information is updated in real time to ensure only the most relevant, in stock products are displayed.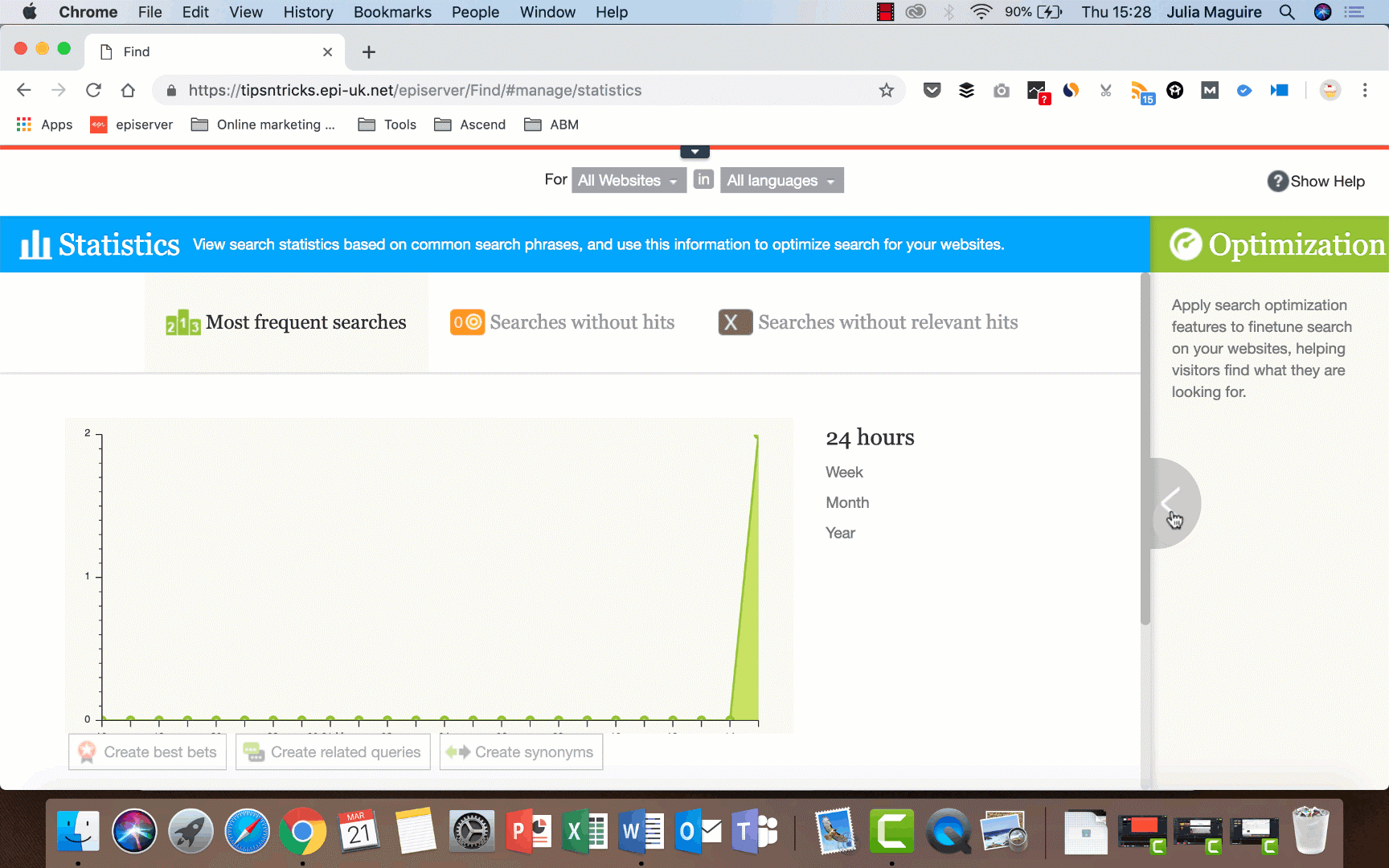 Boost customer retention and loyalty
According to a recent study by Microsoft, the average human being now has an attention span of eight seconds (so congratulations if you made it this far!). To retain a customer's loyalty and trust it's important to reach them when they're most engaged. Visitors need a compelling reason to stay on site, and a compelling reason to return. So, whether a customer is engaging with a brand online or offline they'll expect a tailored, bespoke experience at an individual level.
Episerver Email Recommendations analyses the past and current behavior of each customer to enable highly personalized product recommendations every time they engage. Event triggers and email personalization use a combination of artificial intelligence and machine learning to reach out to customers at the right time and on the right platform to ensure your brand is always top of mind for them. This can come in the form of:
Setting up an abandoned basket trigger: Episerver Email Recommendations can automatically trigger an email, SMS or App notification with an additional offer or incentive for basketed items.
Setting up a trigger to look out for customers checking out support pages, or frequently asked questions pages to ensure you're always helping a visitor complete the task they came to your site for.
Using event triggers to build out a high value contact list for your customer service or sales teams. Rather than triggering an email, feed user IDs directly into your CRM system so that the customer can be contacted in their preferred channel whether that's by phone, email, SMS or post.
Listen to your customers and better serve their needs
Combine customers dwindling attention spans with a crowded and competitive market, it's growing increasingly hard for brands to hold their place at the top of their customer's minds. So, provide them with a beeline to engage with your brand by transforming mass communications into truly personalized interactions with Episerver Product Recommendations and Email Recommendations.