Is content hub software right for your business?
What is content hub software and is it the right solution for your company? Content hub software can lead to streamlining business processes and increased revenue. Read on for more.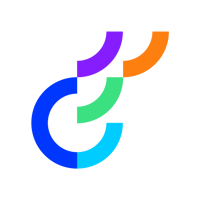 ---
Do you maximize all your web content? A survey from Seagate Technology revealed that a staggering 68% of businesses do not leverage the data on hand. Cue the solution: content hub software.
What is content hub software and why should a company utilize it? Answering these questions can lead to streamlining business functionality and increased revenue.
Let's begin with defining content hub software.
Key takeaways:
A content hub is a centralized location for a particular subject matter and from which subtopics can branch

Content hub software is the solution for organizing and managing content hubs

Categorizing data and linking similar topics centralizes content while creating many search engine optimization benefits

An effective content hub solution is highly compatible, contains a solid set of core functions, provides complete governance and is scalable
What is content hub software?
Since content hub software is the tool for organizing and managing content hubs, let's focus on defining a content hub. A content hub is a centralized location for a particular subject matter and from which subtopics can link. Like an airline's hub, a content hub can be a stepping stone to an article of interest.
Hub content software will link the related topics and the parent topic in strategic locations throughout a user's digital experience.
Content isn't limited to blogs. Businesses can leverage videos, podcasts, surveys, etc., for their content hub.
Benefits of content hub software
As mentioned, organizations don't often make the most of their web content. Here are two instances:
A typical process is to create, publish and market the content. However, by the end of the week, a company will generate and post new material. That earlier content then gets lost in the shuffle.

The content doesn't have enough visibility. A business can publish and market exciting information, but millions worldwide do the same thing each day.
Content hub software can alleviate those issues by spotlighting evergreen, trending and related topics within a post.
Categorizing data and linking similar topics reduces content waste while creating many search engine optimization (SEO) benefits.
Since the parent subject and related pages link back to each other via the same hyperlinked keyword, the entire topic gets a rankings boost when one of these posts becomes popular. Improved rankings lead to more visitors, traffic and conversions. This strategy will also improve the search ranking of related content on your site, leading to you possessing multiple search engine results page (SERP) positions for a particular keyword.
Content hub software improves worker productivity within an organization by eliminating duplicate versions of the same content and making content easily accessible.
Three features of effective content hub software
Now that we know the value content hub software affords a business, here are features suitable content hub software should include:
1. Highly compatible
The content hub software can run on any operating system and make available a command-line (preferred by developers) and a graphical user interface (favored by the regular user). A user can even use their smartphone to access the solution.
The software should leverage application programming interfaces (APIs) for integration. APIs allow the content hub to hook into other tools like a content management system (CMS) or a digital asset management (DAM) platform. In the case of CMS, the type shouldn't matter, whether it's legacy or headless agile.
Even home-grown content management tools should work with the software.
2. Core functions
At its core, a content hub solution should perform the following functions:
Content classification – Be able to distinguish and group similar topics. The categorization should also identify and manage different data types such as images, video and audio files. After placing all the data in a centralized location, the content hub software should eliminate duplicates and versions of the out-of-sync content.

Full-text search and filtering – Personnel can easily find data and avoid recreating the same content.

Collaboration tools – Whether it means integrating the company's existing tool or natively providing one, different teams (e.g., marketing, R&D, sales) can work together and easily see workflows.

Experimentation – Marketing or other departments can test to determine which version of the content will resound with buyers.

Reporting and analytics – Users can see how content performs and how the hub model affects traffic, SEO and conversions.

Complete governance - An administrator should have the ability to set rights for users and the level of permissions.

Publishing – Through APIs, the solution can publish the content to any digital channel. Examples of digital mediums are podcasts, YouTube channels and Twitter pages.
3. Modular and scalable
The content hub software must be adaptable to changing technology. For example, virtual reality content may someday be as popular as videos. Is the software prepared to integrate with new tools?
Another example is migration to newer backend software. For instance, how will an updated version of your CMS look? The content hub software should allow for a seamless migration and everyday workflows shouldn't be affected.
Finally, the content hub software can scale along with your content. There is no need to replace the solution due to the data outgrowing the solution's capabilities.
Image source: author
Optimizely can facilitate your content hub software integration
Content hub software is uncluttered, adaptable and scalable. The solution enables your business to manage and synchronize content across all digital channels and departments with negligible overhead and easy administration. It runs in tandem with existing software tools, verifies the digital content quality, performs synchronization and promotes inter-department collaboration.
Digital experience vendors like Optimizely often package content hub software within their digital experience platforms (DXPs). Consider integrating content hub software today to place your business ahead of the competition tomorrow.
Contact us to learn how.