Ashton Kutcher to Keynote Opticon19
Opticon19 is the largest gathering of Digital Experience Optimization and a must-attend conference for anyone looking to uplevel their experimentation, personalization, and optimization skill set. The conference is two full days of sessions, inspiring speakers and networking. We are excited to share that Ashton Kutcher, co-founder of Sound Ventures and co-founder of Thorn: Digital Defenders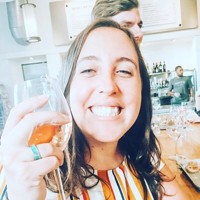 ---
Opticon19 is the largest gathering of Digital Experience Optimization and a must-attend conference for anyone looking to uplevel their experimentation, personalization, and optimization skill set. The conference is two full days of sessions, inspiring speakers and networking.
We are excited to share that Ashton Kutcher, co-founder of Sound Ventures and co-founder of Thorn: Digital Defenders of Children will be joining Optimizely CMO, Carl Tsukahara for a fireside chat where they'll explore the possibilities technology brings to organizations, what drives exceptional performance, and how curiosity moves us forward.
Whether it be his beginning days in acting or producing, to co-founding Thorn, with its focus on using technology to help the most vulnerable, Kutcher has seemingly always been ahead of the curve. His foresight and reputation in the technology sector has been cemented by his early investments in Airbnb, Spotify, Uber, as well as Optimizely.
This exciting announcement comes on the heels of our after our Series D funding which includes $50 million raised with investors including Goldman Sachs, the world's premier banker, and Accenture
Opticon19 will take place September 12-13 at the San Francisco Marriott Marquis with hands-on training courses at an additional cost on September 11. Register now and save $200 before prices go up on July 15.