Physical to digital: what every marketing team needs to figure out
From Shoptalk and South by Southwest to the Summer Olympics and sports games around the world, in-person events have been among the hardest hit amid the Coronavirus health crisis – not to mention closures of daily experiences we rely on like attending schools and accessing storefronts.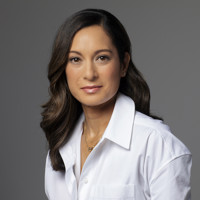 Kirsten Allegri Williams is Chief Marketing Officer at Optimizely, the leading Digital Experience Platform empowering brands to unlock their digital potential. She has spent her career weaving together the art and science of marketing while fiercely championing health and wellness, diversity in leadership, and sustainable business practices.
---
What started as postponements and cancellations out of an abundance of caution in March 2020, particularly in North America, turned into government mandates to shelter in place with only household members come April.
Marketers everywhere pivoted exclusively to digital channels in hopes of subsidizing lost revenue streams and lost interactions with stakeholders – with varying degrees of success. Some marketers went digital on a dime while others were late or non-starters.
With the health crisis expected to impact business and society for the foreseeable future, how do you make the transition from physical to digital work? We offer recommendations to get digital-marketing events right.
1. Co-Marketing Campaigns
Out of necessity, marketers moved quickly in Q2 2020. Many moved so quickly, however, that they fell victim to one-off digital marketing events that could have been integrated into a wider brand narrative and a co-marketing effort to extend that narrative. When considering moving a physical initiative to a digital one, map the following:
Who are we serving and who are we partnering with?
What are we delivering?
Where will we host and promote it?
Why does this matter to our audience and our company?
How will we measure it and how will we make it engaging?
Camera Nazionale della Moda Italiana™ (The National Chamber for Italian Fashion) had answers to each. In July 2020, it held its first-ever digital Milan Fashion Week™ consisting of 4 days, 37 brands, 24/7 availability and over 40 events.
Due to the worldwide pandemic, Camera Nazionale della Moda Italiana (CNMI) needed to rethink and transform itself from a traditional physical event with multiple brick-and-mortar locations to a virtual event. It did so with the help of technology partners like Episerver.
With each participating brand traditionally showcasing their new collection at these events, the challenge was to deliver the same individual and unique brand experience, but through a digital platform. CNMI complemented its efforts pre-, during and post event with campaigns across the media mix – offering early looks to fashion writers, for example, to earn exclusive coverage of the event. To extend the show's reach, they also named the New York Times their official streaming partner. Who can you go to market with?
When moving from digital to physical marketing events, embrace your company's connections and empower those partners with early and exclusive offers, media kits (with everything they need to promote the event or the promotion/campaign) and other co-marketing support. In a world full of virtual noise, companies can excel with co-marketing efforts that rely on tapping into similar audiences in a relevant way.
Content and Influencers
If brands weren't in the business of content pre-COVID, they certainly are now. While physical presences rely on tangible content – the feel of clothes, the experience of a store, the dialogue in a conversation – digital-first experiences require a rich media mix engaging customers via written, visual and audio content.
Milan Fashion Week checked all the boxes with classic catwalks, short creative movies, and cultural explorations and performances. One takeaway from Milan Fashion Week for brands of all sizes is to leverage industry thought leaders and influencers when developing content. With Milan Fashion Week, for example, a journalist engaged in discussion with major business and fashion figures about top-of-mind topics like sustainability, technology innovation, and inclusivity and diversity.
Episerver's survey of 4,500 global online shoppers proves the power of influencers. On average, one-fifth of consumers have made purchases directly because of a social media influencer's product post and those figures become more distinct when analyzing younger generations. Fifty percent of Gen Z shoppers and forty-eight percent of millennials have purchased products either directly by clicking on a post or later on as a result of the influencer's endorsement. On the B2B side, business leaders are also looking to validate brand content. Episerver's survey of 600 global B2B leaders indicates buyers fact check brand information with learnings from analysts, peer-review sites, media articles and other third-party information.
This is all to say that in a time when more companies are producing more content than ever, get an advantage by leveraging outside, reputable voices to help tell your brand's story.
2. Commerce
Like shoppers browsing a store's aisles would expect to be able to instantly buy an item should it pique their interest, people now expect ecommerce functionality from every business across the web. In fact, selling direct to consumers is the top opportunity for B2B organizations and consumers tell us they even routinely transact online with companies outside of the retail industry like their healthcare providers and financial services companies.
Milan Fashion Week knew these expectations and Episerver was specifically chosen for the ability to manage content and commerce on a single digital experience platform.
When making physical to digital work, the ability to buy products or subscribe to services online is key to meeting customers' expectations and opening up quick revenue streams.
3. Context
Co-marketing opportunities, content assets and commerce abilities are nothing without the ability to personalize each interaction to each individual. Milan Fashion Week, for example, offered specific user rights for both editors and website visitors in order to mimic in-person VIP areas. In real life, VIP guests would expect greater access and Milan Fashion Week was able to deliver it, digitally.
To get physical events to digital marketing events right, marketers need to show that same level of empathy online. Further, during a face-to-face conversation, people can read participants' facial expressions and adjust their approach to their reactions. That has historically been difficult to do digitally.
Launched in July 2020, Episerver Intelligence Cloud understands a person's interests and intent to quickly analyze and adapt to who a person is, what they want and how serious they are about taking next steps like contacting a company or buying from them. In theory, Episerver helps marketers read a person's facial clues.
Before that, the right type of content needs to exist so it can be delivered to – you guessed it – the right person, at the right time. To get physical to digital right, marketing teams need to audit their existing content and fill in content gaps. Through the end of Q3 2020, Episerver is offering a free version of Content Diagnostics to do just that – help resource-strapped teams audit their content, get content recommendations and get real-time intelligence on how well content is meeting the needs of visitors. Content Diagnostics provides the often missing "contextual" piece of campaigns, content and commerce – and it's free in Q3 2020.
Physical to Digital
Digital transformation in weeks, not years, was pretty much unheard of before the COVID-19 crisis. Now, internal teams need to get immediate approval of projects that will connect them digitally with their customers – and fast. Episerver empowers organizations with accelerated digital transformation. Milan Fashion Week is just one example.
While we'd all love to share the physical energy of an incredible show, Milan Fashion Week is yet another instance where the COVID-19 pandemic is a change agent for digital and content-led experiences that can mirror in-person interactions – and that's what marketing teams need to get right.