Top 3 Ways to Get Started with B2B Ecommerce
Deliver your online experience – one step at a time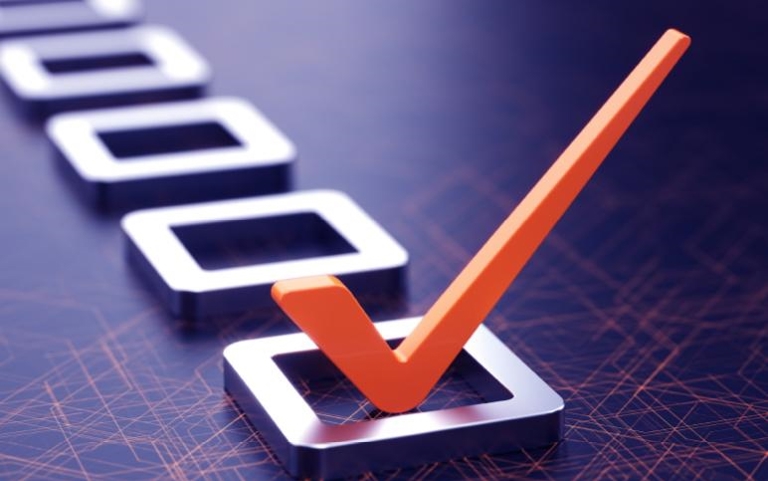 ---
The thought of getting online can be overwhelming, preventing many organizations from taking that first step into Business to business (B2) ecommerce. Delivering a full digital experience for generating leads, taking orders, providing service and support while growing your business may seem like an insurmountable task in both time and cost, but it doesn't have to be. If you approach your digital transformation focused on the key enablers of success, rather than trying to take it all on at once, not only will you introduce a high-quality digital experience for your customers, but you will also deliver value incrementally and a better, more effective solution for you and your customers in the long-term.
Episerver has spent the last ten years creating and industry-leading B2B ecommerce platform that provides powerful, online buying and selling tools that generate faster time-to-value and lower total cost of ownership than other solutions. B2B businesses often have complex selling models that must accommodate the internal and external sales teams, customers, suppliers, and distributors. It is important to address the unique needs from the various customer groups when selecting a commerce and ordering portal platform. In this brief, Episerver will provide you with the right first steps in starting your digital transformation with B2B ecommerce, so that you can show an immediate, tangible return on your investment, and start to deliver the online experience your customers expect.
Step 1: Get Your Content in Order and Online
B2B buyers are spending more time online researching products and pricing. If you do not have high-quality product content, your customers may end up at competitor's websites to get the information they need, and they may choose to transact there because it is easier. IF you have an online experience today and want to improve it, or you are looking to get your business online for the first time, the most important first step is building out an online catalog with high-quality product content.
Availability of high-quality product data will separate good websites from great websites, but creating high-quality product data can be a challenge. Start with the products that drive the ost revenue for your business, and then organize those products into an intuitive catalog on your site. An intuitive catalog for your customers is not the same as an intuitive catalog for your sales team. Avoid the mistake of copying the category structure from your sourcing-focused ERP. Instead, create a catalog with a limited set of product types and sub-categories completely. Catalog navigation is critical to helping your new and existing customers find what they are seeking, especially if they are not familiar with your products or if they are looking for a new product.
Once your catalog is organized, begin the process of creating rich product pages, or the "product detail" page. The first step is to understand the overall quality of the product data in your ERP and other systems, and how that product data will display on the product detail page to your customer. There may be a log of gaps, and you will need a process for filling those gaps. This might be creating a small photo booth in your warehouse to capture various images of the products you carry, sourcing content from a manufacturer, and/or bringing in a contractor update data within your ERP.
At the very minimum, a product detail page must include an SEO friendly-title, price, short and long product descriptions, SKU or manufacturer part number, high-resolution images, and specifications. You also get the benefit of providing enough keywords and context to substantially, and positively impact search rankings in search engines like Google and Bing. Your ecommerce platform should make SEO a breeze, improving your rankings, and helping expand your customer base.
Finally, while catalog content and structure is critical, some buyers may search using keywords, part numbers or descriptions using the platform's built-in search capability. Optimizing your site search will be important in helping your buyer find what they are looking for. A Commerce system with built-in search configurations will allow you to tune the search results to be more accurate for your buyer. Search capabilities such as synonyms, boosting, burying, relevancy and search facets are key to delivering a great search experience for your customers.
Steps to Success
Start your online catalog with your top-selling, stocked products first, and then expand with other products over time.
Focus on making your product easy to locate, by creating intuitive navigation that matches your users' classification of the products, which might be different than how you organize them internally.
Prioritize cleaning up critical data that must be present for each product, and then identify what data can be added over time.
Make sure product data is accurate and complete, including product name, description, part number, price, and image.
If new products originate in your ERP, consider adding new fields to capture some additional minimum data for a better experience, such as an SEO-friendly product name and description.
Make sure you invest in a search engine with a robust set of configurations to help tune your search results so that most relevant products are displayed at the top of the search results.
Episerver Tips
Don't have the resources to include all products in your initial online catalog? Just focus on the 20 percent of your products that drive 80 percent of your sales, focus on providing high-quality data for those products, and you'll be well on your way.
Implementing site analytics, such as Google Analytics, can help you identify your top-performing web pages (products), and search terms. This information will help you prioritize where to invest your time in improving the overall experience. Focus on improving product content quality for those that are being viewed or searched. Leverage the search term feature to help you tune the search engine so the right products are being returned to the user. This information may also be helpful in increasing the overall share of your customer's wallet by adding new products to your offering to fill their needs.
Step 2: Enable Self Service
If you are selling directly to the end customer or through a sales channel, your sales and customer service reps are being inundated by phone calls, emails and faxes to place low-value orders, checking inventory or requesting special pricing. These interactions are expensive. your customers are maturing, and expect the ability to buy from you when it is convenient for them, which may or may not be during normal business hours. Once your catalog is up and running, the second step in your digital transformation is to add the ability to order online for all of your customer types. Enabling self-service for your customers and sales reps will make their jobs easier, and help you reduce the overall cost to run your business. Ultimately, freeing valuable resources to focus on higher value activities that will help grow the top line faster.
Your customers are sales reps want to go online to find product information, check inventory levels and place orders. Most of these ordering activities can transition online via self-service ordering websites or portals, with zero degradation and usually an improvement in the customer buying experience, making it easier to buy.
Self-service ordering should always be easier than buying directly from a sales rep, especially for more commoditized, less-customized products where pricing is static or already negotiated. Another benefit of a self-service portal is that you can offer special, or contract pricing, and customer specific products, either in front of or behind a login, reducing contacts to your customer service and sales teams for price and inventory checks.
Successful self-service starts with establishing pricing and extends through delivery of the product to your customer – it is more than just offering a portal to find product information and place orders. The full B2B buying lifecycle is finding the right product, customizing it, working with a sales rep to get pricing, placing the order, and receiving notifications and delivery of the product.
Your online self-service toolset should include the ability sell configured products (if applicable), a mechanism to facilitate the quoting/pricing negotiation, as well as post-order tools that give your customers full visibility into the status of their orders, regardless of whether or not that order was laced online. A robust B2B ecommerce solution needs to offer a complete suite of self-service tools to meet the complex needs of your customers.
By enabling self-service, you are removing unnecessary bottlenecks that inhibit purchasing and access to order status information. A robust B2B ecommerce platform will enable your customers to be as self-sufficient as they want to be, while allowing them to seamlessly move between sales channels, engaging with a sales or customer service rep as needed, on their terms. In return, you are freeing up your sales team, so they focus on the highest-value transactions and new customer acquisition which grows your business in the long term.
Steps to Success
Improve customer access to your business by opening 24/7 with an online order portal.
Enable self-service tools to accommodate the entire order lifecycle from quoting to pricing and inventory check, and through to delivery.
Provide a personalized user experience by only showing customer-specific pricing and products
Episerver Tips
B2B is complex. Make sure the technology you consider to power your self-service portal can easily integrate with your ERP and supply chain management systems, so it can tap into existing, up-to-date data. This connection allows your customer's experience to be the same regardless of whether they buy online or offline-so easy access to data residing in other systems is critical to your long-term success.
Many orders come in through email attachments generated through your customer's ERP. This doesn't mean you don't need a self-service ecommerce experience. These customers can still benefit by checking on order status, inventory levels, and new product offerings. To improve this customer experience, and lower your order acquisition cost, take advantage of tools that allow those orders to be converted digitally, reducing order entry errors and improving overall order placement time. Route the resulting order capture through the ecommerce system to make sure the order notification and status updates are consistent for a great user experience.
If you are using common shipping carriers, make sure you are offering shipment tracking for orders, as this is a key entry point for buyers to return and buy, helping drive incremental sales growth.
Step 3: Grow Revenue
Once you have successfully built your online presence and followed that with your self-service commerce tools, you are ready to start focusing on growing revenue. Growing revenue can come from increasing the overall share of your customer's wallet by selling new products and categories to them or by attracting new customers.
Attracting new customers can be challenging. To capture these customers, you need to drive them to your site. A good place to start is to make sure you show up in search results from the popular search engines. Search Engine Optimization plays an important role in making sure you show up when a customer searches for products and services your offer. A robust platform will allow you to manage the basics like 301 redirects, meta descriptions and friendly URL's. Having a mobile-friendly site will also influence the search results in your favor.
Growing revenue from existing or new customers in ecommerce is about building an experience that makes it easy for them to make decisions, so they can get back to work. A site optimized for growth will guide them through the buying process by recommending higher-margin products, as part of an upsell, to cross-selling them relevant accessories, increasing the overall average order value.
A site optimized for growth is also highly personalized for your customer. Personalizing an experience can manifest in many ways, including targeting a promotion to a specific customer to sell a new category of products, or highlighting products they have purchased before making it super easy to reorder. A robust commerce system will also allow you to map your customers' part numbers to your part numbers, making easier for them to find and purchase a product from you. Effective use of personalization and commerce capabilities will make the customer feel like the site was built just for them.
Another way to increase revenue is by offering promotions and discounts encouraging additional purchases. SImple promotions to start with are "spend this amount to get free shipping" or "buy X and get Y". These offers encourage your buyers to spend more money on your site, and they'll return more frequently knowing that they may find a better offer from you than a competitor.
Whomever your customer is, you should always be looking for new ways to improve their experience by making the buying process as easy as possible, so they can get back to work. Through offering high-quality product data, self-service, intelligent recommendations, personalized experiences, and promotions, you are creating an amazing buying experience, and, in turn, growing revenue through incremental sales and customer loyalty.
Steps to Success
Focus on cross-sell or upsell opportunities to increase spend on your site, and expose customers to new products or categories.
Reward your customers, and build loyalty by offering promotions and discounts based on volume, spend, etc.
Properly configure your site and product metadata to ensure the best possible search engine rankings.
Bring your buyers back to your site and reduce contacts with order status and notifications.
Having a mobile offering to make it easier for your customer to purchase wherever there are, as well as improve your overall search engine ranking.
Episerver Tips
Make sure the commerce platform you use can target more than one buyer e.g. multiple bills to and ship to addresses. Buying context is critical for the buyer, as they may be purchasing for multiple location or different jobs.
Pick a personalization technology that can target more than one customer. It is important to personalize based on the buying context since the products the buyer is procuring maybe different for different shipping locations, jobs and geographies. Showing snow shovels to someone based in a northern climate but buying for a southern climate is a missed opportunity to demonstrate that you know the customer's needs and provide relevant offerings.
Make sure your commerce platform allows for customer-specific part numbers, prices, and product assortments and extends with robust personalization to make the customer feel like the site was built just for them.
A commerce platform that is built as a mobile-first design and leverages a responsive framework is required to deliver great customer experiences on both desktop and mobile devices. this may also improve your overall search ranking on the popular search engines.
Doing nothing in times of change guarantees a less-than-desirable outcome. B2B constantly evolves, so organizations need to change as well. While the journey to a fully connected, digital experience may be complex and takes time, you can reap immediate rewards by making an initial investment now.