Value in the Age of COVID-19: Digital Customer Experiences
This is the second post in our Value Consulting Blog Series, authored by our global Value team. Please see our first post on Changing Online Behaviors during COVID-19. Join our Executive Roundtable for a further discussion on how to maximize value for your industry. Digital Customer Experience is the differentiator to managing this crisis. "Too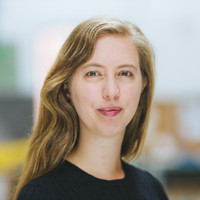 ---
"Too many products and services remain hard to research, buy and set up digitally. […] The greatest potential sales lie with existing customers, so it pays to pursue an aggressive test-and-learn campaign with personalized, easy-to-buy offers."
Source: "How to Come Out Stronger from the COVID-19 Crisis: Accelerate Simply and Digital", Bain & Company, (April 1, 2020)
With new users coming online and existing customers now following new behaviors, what was once customary user behavior is now changing rapidly. More than ever, customers need seamless support and a positive, frictionless digital experience. Testing new digital experiences and learning rapidly is essential to emerging as a leader from this economic crisis. Here's a few ways we think you can do this:
Identify positive changes for your users
As we showed in our previous post, users have shifted in their digital behaviors, with new types of users accessing many services for the first time. Past assumptions about your users and their motivations may have shifted – revisit these assumptions and pivot your strategy where needed.
Prioritize removing pain points. The climate has made customers frustrated and anxious, and many want, need (and deserve) extra support. Identify practical, tactical changes that can improve your user experience (e.g. reduce time for your customers and reduce processing costs for your company), and prioritize quick builds to provide them with easy answers and seamless user experiences. Beyond these quick wins, build a roadmap for additional parts of your digital experience that need to be refined, tested, and improved.
Keep digital experiences at the heart of your strategy
Customer experience is a key factor in determining which companies will generate value and weather this crisis (McKinsey & Company, April 2020). This research demonstrated that Customer Service leaders had 3x greater returns in the last recession than their peers.
McKinsey's advice includes (1) innovating digital models to help customers through the crisis safely from home and (2) migrating customers to digital channels to save money and boost satisfaction. Focus first on the fundamentals of a digital user experience, providing excellent support and empathy to your customers, as well as pragmatic, tactical help to those that need it — streamlining your FAQ pages to allow more self-service, adapting messaging to clearly display revised cancellation and return policies, ensuring that your customer service numbers are easy to find for new users.
Revisit your product portfolio and changes in your customer journey to prioritize rapidly deploying new features that matter most to your customers. Test and iterate on new features to provide better digital models, and build the capacity of your team to be more agile for the changes ahead. (See more recommendations from McKinsey & Company)
Build a plan for digital resilience
We don't know how long the crisis will last, but models have shown that a rapid return to the normal of 2019 is unlikely for most industries. [See also: GoGroup's assessment by industry]. Instead of thinking of COVID-19 as an on / off switch of pre- and post-COVID-19, a return to previous behaviors will likely be muted, slow, or forever changed. Digital will continue to be the primary channel for 2020, and it is key to build resilience in your strategy to meet the needs of all of your customers online.
Experimentation can be your compass during changing times. By definition, statistically-rigorous experimentation allows you to make decisions by reducing uncertainty. Put your customers first, by validating new features, carefully testing their engagement, and rolling them out gradually to remove risk of failure. Enable your teams, empowering them with progressive delivery principles and building a culture of experimentation.
Experimentation allows you to navigate how your customers are shifting their behaviors and what resonates with them, reducing uncertainty and providing value revenue growth.
"The things that worked before COVID probably aren't the things that are going to work now, so you need to have a rapid test-results approach that has a much wider range of things to test to figure out what will actually work rapidly and go with that, rather than your gut. […] This is the time to be more agile, this is the time to move faster, this is the time to test what works and what doesn't."
Source: Bain & Company, (April 17, 2020)