Event
Covid Then & Now: Unlocking human behaviors in retail
Find out what the next normal in retail will be like and how to prepare your business for the challenges created by the pandemic.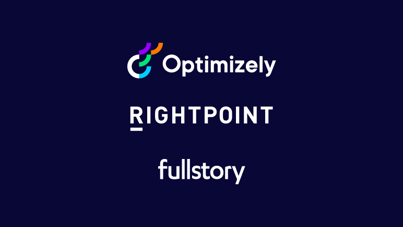 Get access now
The pandemic has dramatically reshaped consumer behavior and the retail landscape. In response to changing shopping habits, many businesses have moved online to stay competitive and relevant. But where do we go from here?
Will consumers continue buying online for the convenience of it? Or will we have a whole new appreciation for brick-and-mortar stores?
Join experts from Optimizely, Fullstory and Rightpoint for a panel discussion to explore what the retail industry will look like as we continue to experience the impact of the pandemic and how your team can prepare for any expected shifts. This webinar is part of the Digital Leaders Series on COVID-19: Then and Now.
Watch the webinar to discover:
Key lessons we can learn from some companies that have successfully embraced the disruption and seized the opportunity to redefine their business
How to use behaviors to guide future retargeting efforts and bring customers back
How to think ahead to secure strong post-COVID growth for your business