Event
Covid Then & Now: Unlocking human behaviors in high tech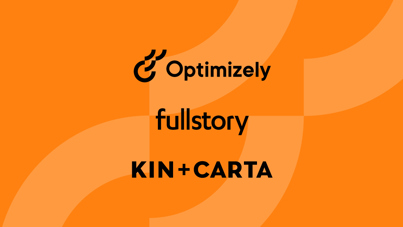 Register now
Find out what the next normal will look like for high tech and how to set your business up for post-pandemic success.
Unlike many other industries, high tech has fared relatively well during the COVID-19 crisis, but the competition remains stiff as high-tech companies work hard to meet new and changing demands.
Is your company agile enough to respond to evolving customer needs quickly and effectively?
Join experts from Optimizely, Fullstory and Kin + Carta for a panel discussion to learn how businesses in high-tech industries can manage disruptions caused by the pandemic and keep up with changing customer behaviors. This webinar is part of the Digital Leaders Series on COVID-19: Then and Now.
Watch the webinar to discover:
The hidden winners of the pandemic and what we can learn from them
How to leverage behavioral data to reimagine your customer experience
How to prepare your business for high tech's new normal in a post-COVID world