Event
Digital retail of the future in a post-COVID world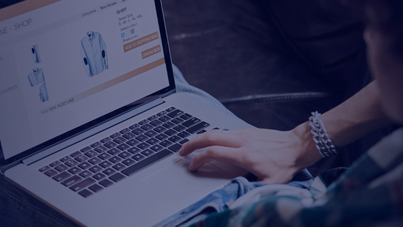 Get access now
The ongoing Covid-19 pandemic continues to have profound impacts on the retail industry. Whilst repeated national lockdowns have had very different impacts for grocery versus "non-essential" retail players, digital commerce has grown across all product sectors. Shoppers have accelerated their adoption of digital channels, but are also seeking more meaningful digital engagement and assurance with brands, beyond the transaction itself. So, has online shopping become the next normal in the retail industry? How can retailers best adapt to this in the short term and how might this change in a hoped-for "post-Covid" world?
According to an industry survey from Euromonitor International, 17% of goods will be bought online in 2021, nearly doubling from 2016.
As per Boston Consulting Group, AI and personalization will really take-off in the coming months, as retailers will have to look for innovative ways to drive sales and adapt to this new reality.
Rapid experimentation of its product and services, is going to be the key to success of a retailer and it will lead to some incredibly slick, compelling ways for consumers to shop locally in the online world.
Hence, for a retailer, it will become business-critical to provide a next-gen digital customer experience to an increasingly demanding, and cautious customer base.
To help our retail industry customers face the unique challenges of a post-COVID world, Episerver and its Global Strategic Partner – Wipro Digital, have joint forces to present this webinar.
We will discuss key challenges encountered by retail industry players across the world. Our expert speakers will present best practices for tackling these challenges, accelerating digital adoption, and expanding the profitability of your omnichannel enterprise.
Register for this webinar and you can request access to a free assessment of your existing digital customer experience processes and platforms with Wipro (limited availability).