Event
Forrester study reveals ektron customers can see a 202% ROI by moving to episerver DXP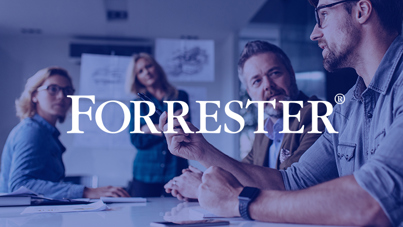 Get access now
Based on the findings from our recent study with Forrester: The Total Economic Impact™ Of Migrating From Ektron To Episerver Customer-Centric Digital Experience Platform we will walk you through the challenges Ektron customers face and key results of moving to Episerver DXP.
Joe Cicman, Senior Analyst at Forrester will pull on his expertise of helping eBusiness professionals assess, improve, and optimize B2B and B2B2C eCommerce technologies and strategies. During this webinar he will give his view on trends and themes within the DXP, SaaS and On-Premise space.
Henry Huang, Senior Consultant from Forrester who has an extensive background in technology road mapping and providing strategic direction to organizations will talk through the TEI study with a focus on Episerver customers interviewed and the financial benefits and results they have seen.
Kar Shing Ho, Web Manager at Xerox, is an experienced who leads the Xerox global Sales & Marketing library. He will walk through the challenges Xerox faced with their Ektron platform, why they decided to move to Episerver DXP, what that migration looked like and the benefits Xerox has seen since.
Agenda:
Welcome and introductions
Key trends and themes of the DXP, SaaS and On-Premise landscape
Findings from the TEI study
Customer story on migrating from Ektron to Episerver DXP
Q&A