Event
How to create a personalized experience for 36,000 members as an association
In this webinar, Carly Ferry, Senior Manager Digital Content, will tell the story of AAN, an international membership association representing over 36,000 neurologists, therapists and neuroscientists worldwide.
She'll share the challenges the organization was experiencing with their Ektron platform and why they decided to make the move from the Ektron platform to Episerver Digital Experience Cloud. In a short period of time the AAN transitioned its designs into Episerver and migrated all it's content ready for membership use.
A central objective of AAN's digital infrastructure is to provide their growing membership base true ease-of-use. Given the crucial role in their professional lives, typical AAN members have tight time constraints. Another essential feature that was significant was to be able to personalize content according to personas, segments or individual users. Visitor groups were a welcomed venture for AAN as they were able to dissect personas and differentiate content based on their career stage.
Speaker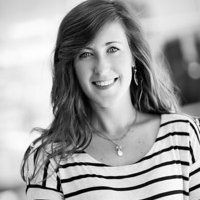 Carly Ferry
Senior Manager, Digital Content Strategy