Event
Planning for Growth: Multiplying your Returns from Personalization and Experimentation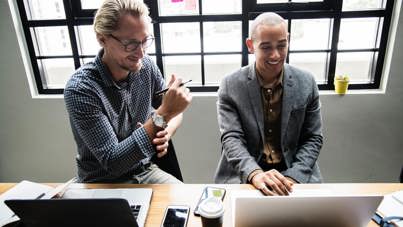 Watch recording
Many companies have the goal of doubling their digital revenue in 2022 to build on the gains of the past year. That means Q4 is budget planning season, so it's important to know how to set realistic goals for digital growth, and how to realistically achieve those goals to end the year strong and carry that mindset into the next year and beyond.
This webinar covers: 
The roadmap to meet your Q4 planning

How to plan your annual budgets to ensure that you can achieve this growth

How to set realistic milestones to achieve real returns from your digital investments

How to get more value from experimentation, personalization, and digital optimization

 
The session will give you actionable insights and research-backed suggestions so that your organization can implement must-do budgeting strategies and tactics, making 2022 your most impressive year to date.
About the speaker:
Elizabeth is a Lead Value Consultant at Optimizely, where she works with companies to measure and maximize the returns of their experimentation and progressive delivery programs. She has advised C-suite clients across Europe and the US on their digital growth priorities. Prior to Optimizely, Elizabeth was a Senior Consultant at Google, and she holds an MBA from INSEAD.