Event
Understanding the Right Tools, Processes, People and Technology to Drive Forward and Embed your Vision in the Australian Government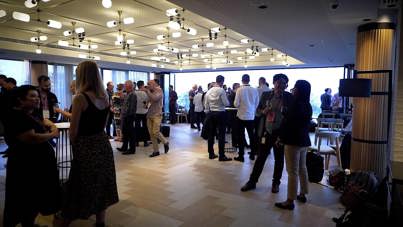 Get access now
The Australian Government delivers a huge range of services across the Federal, State and Local levels but redesigning these can often be challenging. With many different components working together, it can be difficult to achieve the overarching goal of a seamless user experience.
With effective service design, government can more easily decide what, where, how and why in creating an improved digital experience, to better meet the needs of citizens.
Join this panel discussion to unpack the topic Understanding the Right Tools, Processes, People and Technology to Drive Forward and Embed your Vision. In this panel we hear from Paul North, SVP of APJ at Optimizely, Matt Clarke, GM Digital Services Division at Services Australia, Andrew Dadswell, Senior Manager of Service Design at ASIC and Elizabeth Ogle, Director of User Experience at DTA.
In under 30mins you'll learn about:
Tying together physical and digital services
Developing the roadmap for a seamless end-to-end experience
Leveraging insights to identify citizen needs
Fill in the form to watch the session on demand!