Event
Unlocking Netflix-Like Digital Experiences in Banking with Jim Marous
Get access now
Loading form ...
Form could not be loaded. Please disable ad blockers that might be active
Thu, February 25, 2021 12:00 PM EST
Duration: 1hrs.
Financial institutions have faced unparalleled disruption, especially in digital. Are you prepared to embrace change and maximize the potential of your website, online banking and mobile channels? Binge-worthy, personalized content is not reserved for the Netflix's of the world – even banks and credit unions can unlock this potential. In fact, when banks and credit unions combine the power of cloud-based infrastructure and personalization capabilities, they increase sales and engagement exponentially. Join Kevin Li, Sr. Director of Personalization from Optimizely and Jim Marous, co-publisher of The Financial Brand and host of the Banking Transformed podcast as they discuss how to achieve a new level of digital experience in banking.
Speakers
Kevin Li
Senior Director of Personalization & Analytics Strategy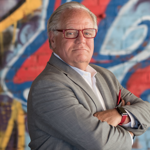 Jim Marous
Co-publisher of The Financial Brand and the owner and publisher of the Digital Banking Report