Why analytics are failing CMOs in today's multi-device, multichannel environment
Think about the last consumer purchase you made. How many channels did you use along the way to make that purchase? How many devices did you interact with while considering your purchase? If you used five channels and just one device, you're still below average.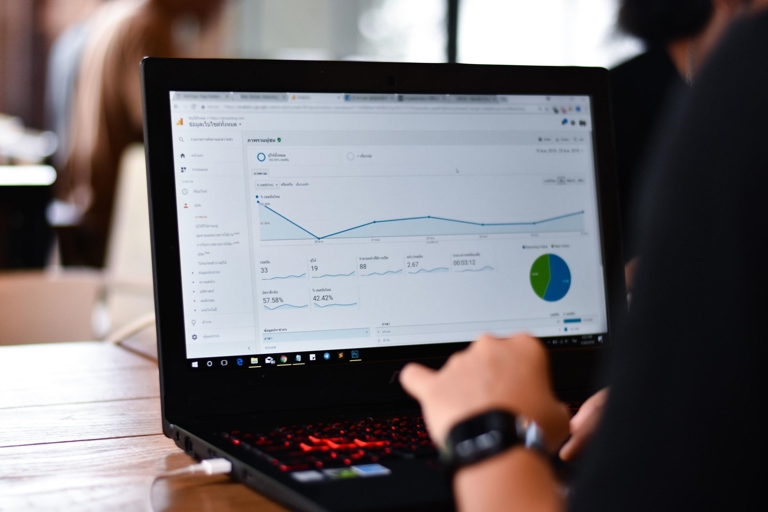 ---
Most consumers use six or more channels and use at least two devices before ringing the register. They research products on brand's website while multitasking on their work laptop (if you don't believe us, 2020 Episerver data shows "work" is second only to "couch" in where most shopping journeys begin); they check a retailer's mobile app for in-store availability; and they check the Amazon mobile app while standing in Best Buy – right after they got a triggered email and were delivered a retargeted ad on Instagram. So how do you keep up?
Converging two digital trends
Connected devices are woven into the fabric of consumers' lives, which means there's a plethora of channels for consumers to engage with businesses. Let's break down these two compounding and ever-expanding arenas of digital.
First, let's clarify the difference between devices and channels. Channels are defined as the owned, earned or influenced interaction points between businesses and their customers. This includes in-store visits, call centers, organic search, paid search, referral websites, websites, mobile apps, social media, YouTube, email, face-to-face, live chat and more. Devices are defined as the hardware platforms used by consumers to access a variety of channels where they can interact with your business. This includes smartphones, personal computers, tablet computers, smart watches, smart devices and more. In short, channels are accessed through devices. Both play a crucial role in the multi-device, multichannel ecosystem.
Smartphones vs. desktops
Consumers use multiple devices in almost every journey. No single device entirely owns the mindshare of a user's journey. It is rare that a user's journey will span from awareness to purchase on just a mobile device, causing current marketing analytics tools to fall short. Episerver's own research shows that visits to ecommerce websites from mobile devices peaked in December of 2019 with over 59 percent of all sessions coming from mobile smartphones. While it's true that smartphones are becoming a dominating force compared to desktop computers or laptops; when the situation calls for it, users will switch to laptops or desktops over mobile devices as proven in higher conversion rates for the latter.
It doesn't end there. Smart devices have exploded in recent years including Google Home, Apple Watches and Amazon Echo. As of 2018, Google reported 52 million Google Home devices were sold worldwide since its inception. Amazon reported over 100 million Alexa-enabled devices have been sold with approximately 32 million Amazon Echo devices in 2018. Smart watch sales have also burst onto the scene with a reported 15.3 million smart watches sold in 2018 alone according to Statista.
Channel vs. channel
The rapid expansion of devices per consumer has contributed to a diversity of channel options along the purchase journeys. 73 percent of consumers use multiple channels during their shopping journey as well including 70 percent of consumers who reported using some form of buy online, pick-up in store (BOPIS). Users interact with an average of six channels in any given journey, with nearly 50 percent regularly using more than four. If we stay within the domain of web and mobile, we see social media, email, live chat, websites and mobile apps all playing a big role in multi-channel journeys.
Customer awareness vs. customer fog
With all of these devices and channels, it's easy to see why 84 percent of marketing and technology professionals say increasing digital expectations from their customers is a top threat to their business. All these devices and channels have buried marketing organizations in data. Marketing analytics tools have been touted as the holy grail for marketers, promising to provide clear data about what channels are performing and on which devices. In many ways, analytics has met the need for the website, just not every other channel.
Marketing analytics tools are falling short because marketers can't see through the customer journey fog created by siloed and session-based analytics platforms. Most channel analytics packages focus on a single channel type or a single device. What's worse is traditional analytics platforms group users into the same session type, comparing sessions to other sessions instead of comparing users to other users. While this is interesting information, it is become meaningless in today's multi-device, multichannel world.
A classic example of customer journey fog leading marketers to the wrong conclusion is the relationship between mobile conversion rate and the value of their mobile website. Mobile conversion rate is historically lower than Desktop. Episerver data shows mobile conversion rate is 30 percent lower than desktop conversion rate on ecommerce websites (2.3 percent mobile, 3.3 percent desktop). Just because mobile conversion rate is lower, doesn't mean that mobile users don't come back and complete purchases on desktop (they often do). Maybe you've even done this yourself. Or perhaps you started on desktop and then completed a purchase later on mobile.
Another example is the rising importance of social media referral traffic to websites. Social media traffic to ecommerce websites increased to 9 percent of all traffic in 2019. That's nearly double the amount of traffic from 2018. However, social media referral traffic delivers an average 1.3 percent conversion rate, 53 percent lower than email traffic (2.8 percent) and 59 percent lower than organic search (3.2 percent). A conclusion drawn on session-based analytics? Social is not valuable or as important as email or organic search. This is simply not true. Social media is becoming a critical aspect of the awareness and discovery journey for customers. They may not purchase immediately through social media, but if they come back through email, organic search or some other channel, social media played a critical role in that customer along their journey.
Website analytics vs. customer journey analytics
With all these channels and devices, it's possible that session-based analytics platforms such as Google Analytics will go the way of the dodo if they don't change. In this complex environment, marketers need to analyze, interpret and act on multi-device and multichannel journeys and respond accordingly.
Customer Journey Analytics, a relatively new sub-strata in analytics clears up the customer journey fog created by siloed session-based tracking by tracking each user between devices and across channels. This is accomplished by embedding identity management within a customer analytics solution. As users become identified across devices and channels, the analytics solution can merge the profiles of a single user together from multiple devices and channels – and – with the right personalization engine start to cater to that specific individual with personalized content recommendations and product recommendations. This creates a clearer picture of the actual journey each user takes along their path to purchase. What's better, is these journeys can be aggregated and visualized so marketers can compare journeys instead of comparing sessions.
This can lead to significantly better decisions by marketing organizations about where to improve customer experiences and where to allocate marketing dollars. The best customer analytics solutions also use this rich data as rocket-fuel for artificial intelligence which improves the personalized experiences delivered to users along their journey and detects patterns in a customer journey that marketers wouldn't.
Win with Episerver
Episerver Visitor Intelligence tracks a consumer's journey between devices and merges them into one profile creating a single view of the customer. Episerver is a flexible front-end platform that can deliver device specific content using personalization and Adaptive Web Design/Progressive Web App features.
Retailers need to track consumer journeys across devices to understand what is truly working. Single-session analysis is no longer good enough. Retailer's must also provide device-specific features, content and experiences so each channel is appropriate to the consumers context. And, it's not just for retailers…B2B has the same concept, different channels as according to Episerver's B2B Digital Experience Report 2019, marketing and technology professionals research B2B companies across at least 13 different channels:
| | | |
| --- | --- | --- |
| When researching a B2B company to do business with, what is your preferred way to learn more about them? | Marketing Professionals | Technology Professionals |
| 1. Email | 43% | 47% |
| 2. Collaboration software (e.g., Slack, Yammer) | 41% | 33% |
| 3. Peer review sites (e.g., G2 Crowd, TrustRadius) | 33% | 29% |
| 4. Phone | 28% | 32% |
| 5. Social media | 27% | 26% |
| 6. Peers/word of mouth | 27% | 26% |
| 7. Industry analysts (e.g., Gartner, Forrester) | 22% | 28% |
| 8. Shopping cart | 16% | 12% |
| 9. Media articles | 15% | 16% |
| 10. Direct mail | 13% | 7% |
| 11. Texting | 8% | 4% |
| 12. Download whitepapers | 5% | 8% |
| 13. Download case studies | 4% | 6% |