23. april, 2021
Communications Calendars: Save Your Marketing Strategy (and Sanity)
A communications calendar is one of those tools that you won't know you need until you have it. Find out how one can help you today.
---
A communications calendar is one of those tools that you won't know you need until you have it – and then you won't be able to understand how you survived without it. If you're a marketer and you don't have a communications calendar in your arsenal, you're missing out on having a visualization of your marketing strategy workflow.
If your team is having trouble keeping track of important dates or scrambling to get messaging out at the last minute, a communications calendar can help get everyone on the same page. It can also save a lot of confusion and regret over missed deadlines and opportunities.
What is a communications calendar?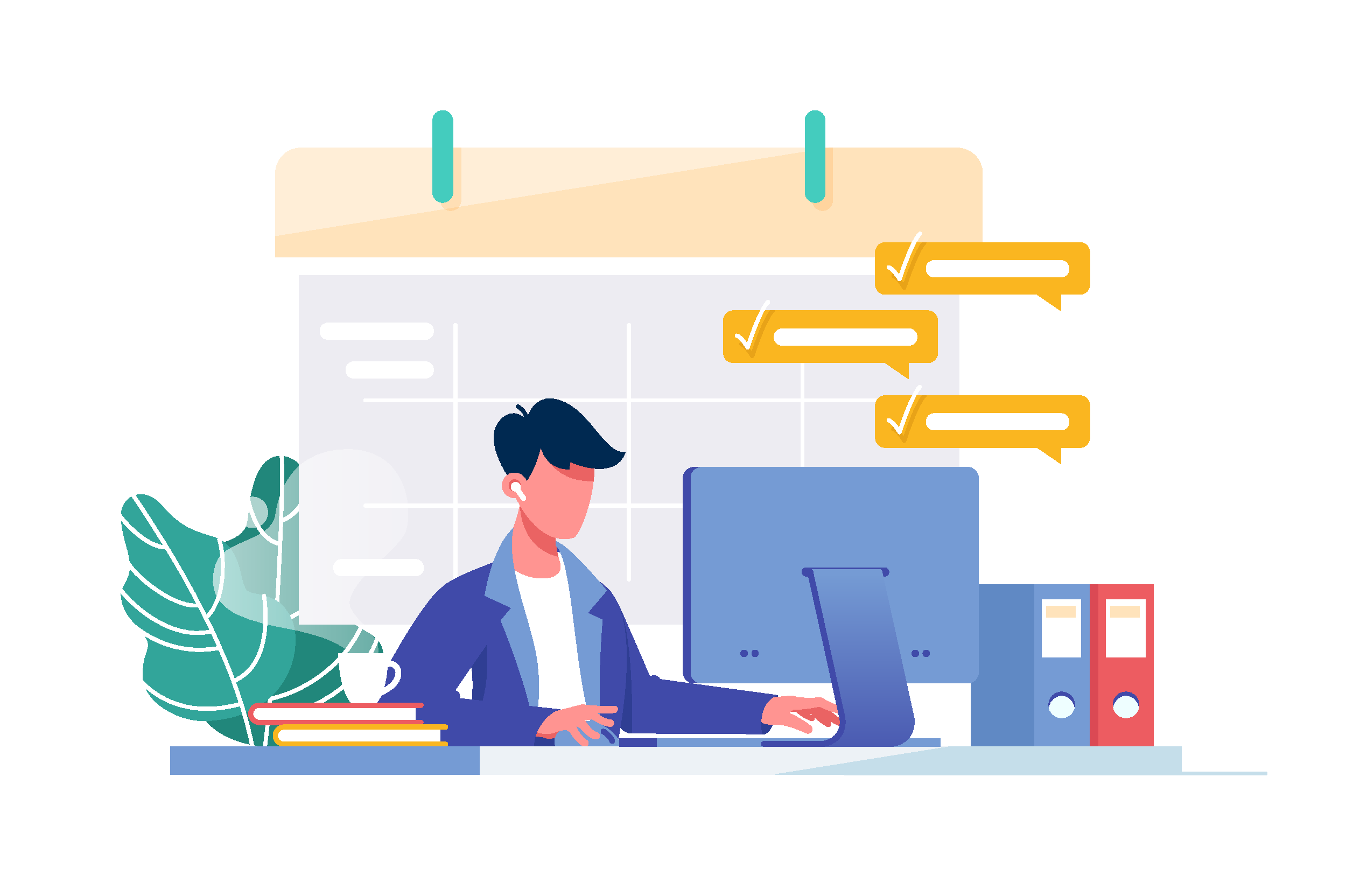 It's exactly what it sounds like – a calendar view of all the communication activities that your team is responsible for. Instead of working off of various email to-do lists, a giant dry erase board that's nowhere near your desk, or (heaven forbid) dozens of Post-it notes tacked around the perimeter of your desktop screen, a communications calendar helps you see schedule every comm that needs to go out, specifies who's responsible and which channel it's for, and any other details you need.
Admit it: That does seem like an easier way to stay organized, meet deadlines, and keep everyone accountable, doesn't it?
Types of Communications Calendars
Communications team usually work on two main types of communications: internal (to keep employees and the company's workforce updated and informed) and external (for customers, stakeholders, and the general public).
Internal communications calendars
For organizations with a large number of employees, internal communications is an important way to keep everyone apprised of new developments, share company news, and make everyone feel engaged and part of the the workforce culture.
But putting out sporadic, disjointed messaging with no rhyme or reason isn't a very effective way to keep people informed. And not communicating regularly can cause misinformation to spread, or lead to people feeling out of the loop. Having a regular schedule of consistent communications, on the other hand, can help strengthen your employer brand.
If you consider that according to the Gallup State of the American Workplace report, almost 7 out of 10 employees say they are disengaged at work (and that costs companies $450-550 billion off of their bottom line annually), you can understand why communications and engagements is crucial. Creating an internal communications calendar can help you organize and map out the regular messages and important announcements that need to be disseminated.
Some of the items that might appear on an internal communications calendar include:
Social media content on employee-facing channels
Blog posts for the careers page
A weekly internal employee newsletter
Company announcements including project milestones, conferences and meetings, social events, new product launches, volunteer opportunities,
Industry news updates
External communications calendars
External calendars provide a snapshot of all of your public- or customer-facing messaging, including the day/time, which channels, and who/which team is getting it out. Think of it as a cheat sheet for team members that outlines the entire communications workflow.
It's slightly different from an editorial calendar, which covers the creation process of specific pieces of content. With a communications calendar, the focus is more on how already created pieces of content will be distributed.
Some of the items that might appear on an external communications calendar include:
When blog posts will publish
Where and when guest content you supply to other sites will go live
Planned social media posts separated by platform
Email marketing messages by campaign
Webinars, Twitter chats, and other live events
Why Communications Calendars Are Important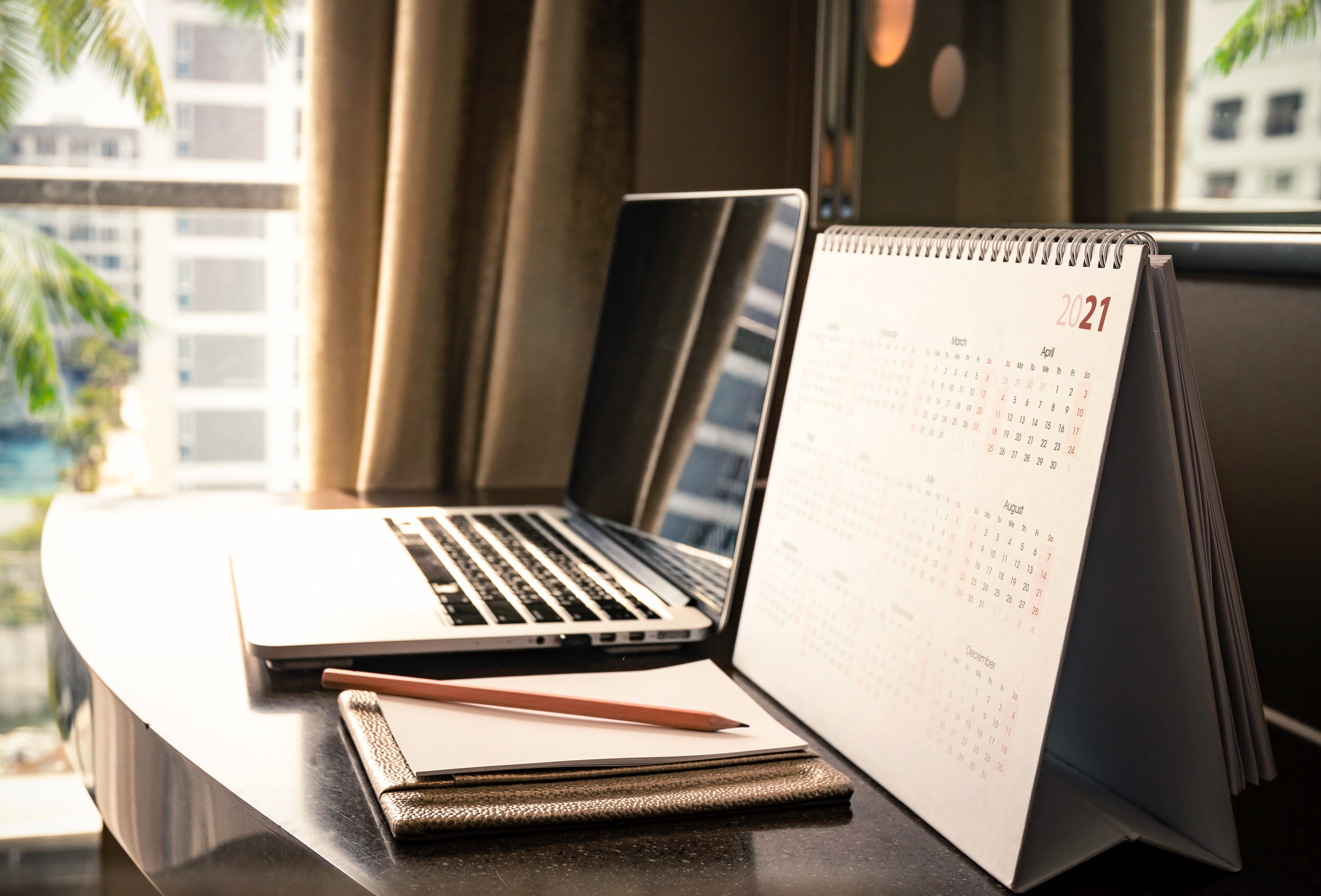 Now that you know what a communications calendar is, let's go over the most important elements for building one. Especially if you know what it's like to deal with last minute content creation chaos, missing important dates, or sending out too much new content out once, you'll understand why a communications calendar can become one of your go-to sanity-saving tools.
These are just a few of the benefits of a communications calendar:
You'll have a content strategy schedule that makes sense, and it will be available for all to see. When you have a visual representation, you can plan out your narrative and roll it out at the appropriate pace.
You can spread out your messaging more effectively. Because you can see on the calendar when and where different pieces content will be deployed, you can keep your audience engaged in a way that makes sense. There's no sense in bombarding them with an email blast, a LinkedIn post, a tweet, and a podcast all in the same hour. You want to stay top of mind by sprinkling your story over time.
You can label and color-code to make sure you're hitting each of your various channels the right amount of times. This can help you avoid over-messaging to your audience, which might annoy them to the point where they tune you out, unsubscribe, or even think of you as a spammer.
Make quick adjustments in real time. The beauty of your communications calendar is that it's not set in stone, and there's no erasing and rewriting on a giant board required. You can easily drag and drop items into and out of the calendar to adjust and adapt to any factors that might impact where and when you want to distribute your content. You've probably heard some content marketing horror stories of a major news event happening, and then pre-scheduled content posting that made the brand look tone-deaf. A quick glance at the communications calendar could have avoided those kinds of embarrassing situations.
Keep everyone accountable and on the same page. No more confusion, fewer missed deadlines, and less finger-pointing is good for all team members.
You'll have more control. Say you realize that you've got a busy content week coming up from looking at your internal communications content calendar. Then you can hold back less timely items until things quiet down so your messaging doesn't get lost in the shuffle.
How Welcome's Communications Calendars Help Users
A content calendar template in Microsoft Excel or google sheets is a great way to easily plan out different types of content. But wouldn't it be better if your communications calendar is easily accessible among your other content marketing tools such as your editorial calendar, your content management platform, etc?


Welcome's communications calendars integrate within the larger platform so you can keep a pulse on what's going out across every internal and external channel. You can track the execution of planned and published content activities, while giving teams a look inside the process, promoting agile planning to ensure a successful overall strategy.
Some features include:
Color-coded visual calendars so you can easily separate social media from blogs from email
Planning and publishing views so you can see what's coming up and what's already been posted
Advanced tagging and filtering to let users focus on whatever items they are responsible for, or ones that matter most to them.
Drag-and-Drop capabilities to easily shift deadlines to help teams stay agile
Ultimately, you can think of communications calendars as your single-source-of-truth that ensures all key stakeholders can stay in the collaboration loop.
Learn more about how Welcome's communications calendar can help you distribute your best content ideas out into the world.