How to build the go-to content hub policy for your industry
Companies in all sectors need a content hub for their digital assets. These tips can help you build go-to, industry-specific content management policies.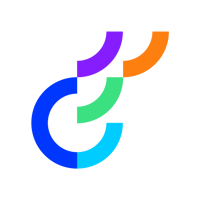 ---
Don't just create a content marketing strategy—build a content hub that functions as a media outlet for great content in your industry.
To attract and engage with your customers, you'll need a content hub policy that addresses the precise needs of your target audience. You'll need different types of content focusing on specific topics that reach users across various touchpoints.
Roughly 70% of marketers actively invest in content strategies for their campaigns. Managing these strategies requires workflow policies that maximize the effectiveness of their campaigns. You'll need a content management system (CMS) for developing, organizing and launching your content.
Let's look at what you need to know when choosing a CMS. These tips will help you build policies for creating new content specifically for your industry.
Key Takeaways:
The first step in building a go-to content hub policy for your industry is finding a CMS that meets your organization's needs. In-house systems are costly and waste valuable time and resources.

Content hub policies should help define your content goals, metrics, your audience and relevant content.

Choose the best channel for high-quality content delivery. When users aren't arguing or doomscrolling, social media still reaches your audience and drives engagement.

TikTok is one of the fastest-growing social media channels to date. Consider focusing marketing efforts on becoming active on this platform.
How to choose a content hub
When choosing a content hub, you'll need to review the features of the CMS you're considering first.
You'll want one that lets developers work without disrupting the creation and management of digital assets so you can save your company time and money.
Don't build a custom CMS: This will require an advanced DevOps team, automation and a ton of digital marketing resources. Most companies don't have the staff to manage a custom or in-house CMS.

Avoid reliance on developers: Relying solely on developers can cause a lot of downtime. Your CMS needs to empower your marketing team to focus on implementing campaigns, not waiting on DevOps teams.

Ensure your CMS is scalable: Change is inevitable for a growing business. You'll want a CMS that can grow with you or scale down as needed.

Get the support your need: An experienced support team is more vital than the software itself. The program cannot answer questions or offer you help when you need it. So, make sure you choose a managed services partner who can offer the support you need.

Test your CMS: Get a proof of concept before you roll out your CMS. Have your staff and users check that the system is working properly and effectively.

Choose a CMS with an intuitive UI: The user experience should be seamless, where users can interface with programs and dashboards with no disruption. You want new users to adapt to programs easily, simplifying the content publication process.
Tips for building go-to content hub policies
Content comes in many formats. Depending on your industry, you may opt for one form over another. Some primary forms of content include:
videos

blogs

pillar pages

webinars

landing pages

SEO articles

infographics

case studies

interviews

eBooks

white papers

podcast transcriptions

thought leadership pieces
However, strategies to manage these content forms are not as industry specific as the content itself. Here are four tips to build out a content management strategy:
1. Define your content marketing oals
Why are you doing this? What are the goals of your marketing campaigns?
Your content management strategy should answer these questions unambiguously throughout the process.
Are you building traffic, looking for new subscribers or focusing on conversions? The purpose of your campaigns will determine the way you manage content.
2. Audit and update your content
Staying relevant to your customers requires you to re-evaluate the effectiveness and relevancy of your content.
That piece of content on your site that was written in 2009? Maybe it's time to revisit that.A CMS will help you audit and analyze the content you have along with any customer engagement.
AI-powered analytics tools will provide insights into how content performs with specific audiences. It also will help you determine what information you need to update regarding product or service offerings.
3. Choose your channel
Not every industry can use the same channel for effective content strategies.
Boomer content needs to be marketed to boomers, which means you probably shouldn't be using TikTok or hiring Instagram influencers to reach them. Products marketed to Boomers might require traditional methods. For example, content strategies may need to include television, print and radio ads.
One foolproof channel that nearly every age demographic uses is social media. Believe it or not, more than 66% of Baby Boomers use at least one form of social media. Those numbers grow with each generation.
You can create ads for Facebook, Instagram, LinkedIn, Twitter and even TikTok if you're marketing to a younger audience.
TikTok had more than 1 billion active users monthly by the end of the fourth quarter in 2021. The company generates more than $1.9 billion in revenue in 2020, tripling from the previous year.
This is why marketers are increasingly turning to TikTok as their preferred channel for content creation. These campaigns are easy to launch and effortlessly integrate with the right CMS.
4. Manage content creation and publication
Go where your customers are. Don't expect them to follow you.
If your industry is agricultural tractor sales, put as much time and effort into determining where customers make purchasing decisions with tractors. It sounds obvious, but many businesses wind up wasting countless hours funneling resources into the wrong marketing channels.
In this case, you may not find that an ecommerce site meets your needs. Maybe one would work for tractor parts, but not the tractors themselves. Your CMS shouldn't be one with a focus on ecommerce sales.
Alternatively, you could consider a headless CMS for content management. That way, your teams benefit from a centralized digital experience that allows you to personalize your configuration.
Your CMS should also include an integrated digital asset management (DAM) system. A centralized DAM ensures that all your content writers, creators, strategists and publishers are harmoniously incorporating marketing assets appropriately.
Content hub policies require a content cloud solution
At Optimizely, our flexible admin interface allows your teams to create one campaign and publish it across multiple channels seamlessly. We deliver content flexibility on a .NET5 headless API through our global content delivery network​ (CDN).
Give your content creators the platform they need for developing and launching content for your brand. Marketers, designers and editors get the ultimate freedom to build compelling go-to content management strategies to ensure every piece of content reaches peak optimization.
Our award winning content marketing platform (CMP) has helped enterprise companies of all shapes and sizes curate user-friendly digital content for over a decade.
Help your team expedite content delivery with our content management solutions. Speak to one of our friendly associates to see how it works.