Events
Adapting and Transforming the Digital Experience – Executive Dinner in Auckland
Join us for an evening in New Zealand to chat about all things Digital Experience!
Over an exclusive private dining experience at Onslow, you'll have the opportunity to network and chat to executive peers.
Speakers Tom Burford, Senior Consultant of Strategy and Value at Optimizely and Paul Tannock, Head of ANZ at Niteco will share more about their perspectives on digital transformation and talk through how businesses must adapt with the changing world to ensure they are providing only the best experiences for their customers.
Tom and Paul will also talk to the value that can be driven, tips and tricks on how to get started and in-market trends across digital!
Event details
Date: Wednesday, 27 July 2022
Time: 6 p.m. NZT
Venue: Onslow (9 Princes Street, Auckland CBD, Auckland 1010, New Zealand)
Dietary requirements: Please email us at contact.anz@optimizely.com for any dietary restrictions we should be aware of.
RSVP now to secure your seat by filling in the form, spaces are limited.
Talere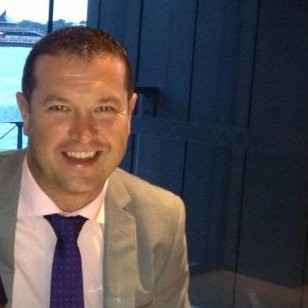 Paul Tannock
Head of ANZ and Emerging Markets
Tom Burford
Senior Consultant of Strategy and Value