See what's possible with data unlocked
The wait is over – we're thrilled to reveal our Q1 roadmap for Optimizely Data Platform. Discover the latest updates and innovations to our market-leading customer data and intelligence capabilities that empower data-driven marketers at some of the world's leading businesses and fastest-growing brands.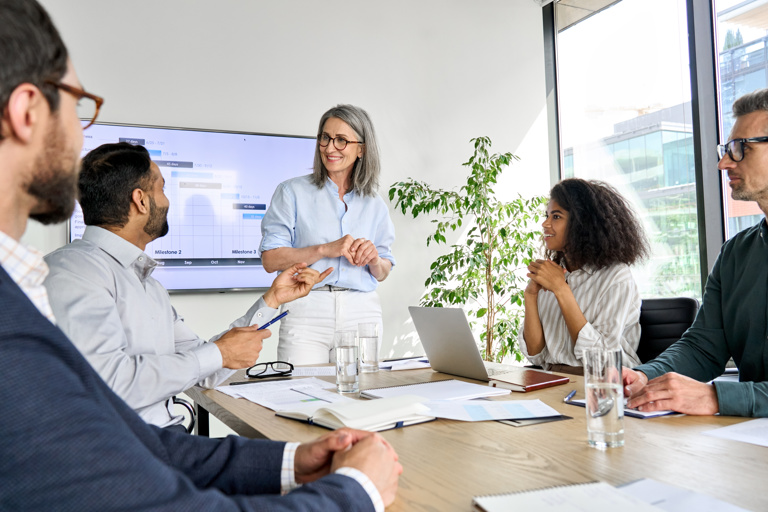 Open. Connected. And secure.
Orchestrating exceptional customer experiences is a complex process that requires more than just one application or a single team's perspective. To truly unlock the full potential of your customer data, it's important to tap into the broader ecosystem around your business.
This is where an open, connected, and secure approach becomes critical. By embracing an ecosystem mindset, data-driven teams can start to connect the dots and gain deeper insights into the markets they serve. And with an open and secure platform like Optimizely's, it's easier than ever to get started with new features coming this quarter.
Starting with the launch of Optimizely Connect Platform, our new set of developer tools, it's easier than ever to build integrations with Optimizely. Coming out of beta will also be four new integrations that enable more personalized and targeted customer experiences.
In addition, we're expanding our targeting capabilities for real-time segmentation so that you can deliver more relevant messaging to your audience.
And finally, we're introducing PII Access and Masking, which gives your business more control and security over sensitive customer data and controls to ensure the right teams have the appropriate access to what they need.
Q1'23 product updates coming to Data Platform at Optimizely
Introducing Optimizely Connect Platform
This quarter, the solution for developers seeking to partner with Optimizely and build integrations is here!
A fully self-service model that allows for simple, fast, and efficient completion of application development tasks. Quickly develop and list your app on the Optimizely marketplace and get your app in front of the 10,000 global brands that use Optimizely's products. Once listed, your solution will be searchable for all of Optimizely's users and customers.
If your developers are itching to get their hands on our APIs, we're excited to help. We believe that development time for Optimizely apps can be cut from months to just three days. Signups are open now, and developers can access the tools needed to create their applications.
Want to build your app on Optimizely?
New integrations for targeted customer experiences
Integrations continue to grow at Optimizely! Coming this quarter will be new integrations with HubSpot, Snapchat, mParticle, and Salesforce Marketing Cloud, unlocking new ways marketers can activate their data and segments they build in Data Platform.
·

HubSpot - easily build segments in Data Platform and sync them to HubSpot for marketing and sales activation.
·

Snapchat – connect the Snapchat advertising platform and grow your business through powerful advertising features like lookalike audiences and retargeting via segments of real customers you build in Data Platform.
·

mParticle - pass data stored in mParticle to Optimizely and use Real-Time Segmentation for activation, including experimentation, website personalization use cases, and more.
·

Salesforce Marketing Cloud – make sure data from Optimizely Data Platform ends up in Salesforce for marketing campaigns, sales follow-up and more.
Join the community and suggest new integrations to improve our platform. Click the link below to share your ideas and make your voice heard!
Target Behaviors and Events with Real-Time Segmentation
Optimizely is proud to introduce a game-changing feature that takes your targeting to a new level.
In addition to targeting based on attributes, you can also target based on real-time behaviors and events with Real-Time Segmentation in Data Platform.
Reach your target audience with unprecedented precision and speed and respond to changing customer behaviors and needs on the fly with everything you need to know about them. Get ahead in your campaigns by targeting users based on real-time actions and specific milestones in the customer journey, setting up powerful automations and conversations.
Real-time segments now have the combined context of attributes, behaviors, and events—and you can share them with any segment sync Connect App!
PII Access and Masking
At Optimizely, we believe privacy is a right. To deliver amazing customer experiences, it's paramount to use data responsibly and respect consumer privacy. New PII access controls and masking make it easier than ever to ensure the right user at your company has the right data access permissions.
Updated settings and controls that make it easy for administrators to provide access and permissions
Easy-to-use interface to help you respect consumer privacy preferences
Obfuscation of customer data without interruption to your business and data management workflow
With Data Platform as the centralized hub for all your customer data, you can rest assured that your team has the tools to access and use the appropriate data, with the guardrails in place to protect potentially sensitive information. We're proud to announce enhancements to data management with our new PII access and masking controls. enhancements
Learn more about Optimizely's roadmap
Join us on World, the global Optimizely community site hosting forums, blogs and documentation for the Optimizely platform. Engage with the worldwide Optimizely community and learn about product updates to stay up to date on how to unlock your potential with Optimizely.
Disclosure and Safe Harbor. [2022-8]. This product roadmap is intended to outline our general product direction. It is intended for information purposes only. It may not be incorporated into any contract. It is not a commitment to deliver any material, code, or functionality, and should not be relied upon in making purchasing decisions. Customers who purchase our products should make their purchase decisions based upon features and functions that are currently available. Any unreleased services, features, functionality, or enhancements referenced in any document, roadmap, blog, website, press release, or public statement that are not currently available are subject to change at our discretion and may not be delivered as planned or at all. The development, release, and timing of any features or functionality remains at the sole discretion of Episerver Inc. (dba Optimizely).