Taking 2022 by storm
In 2022, we took major steps toward reinventing how marketers work. And we're just getting started. We take pride in offering best-in-class solutions built by marketers, for marketers. Read more to learn how we are doing that.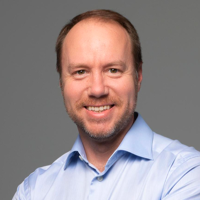 ---
This year, we bet big on reimagining the marketing experience. The industry took note.
We're honored to have earned two leadership recognitions for Welcome in 2022, along with several other accolades for the rest of the Optimizely suite. For the fifth year in a row, Gartner named us a leader in its Magic Quadrant for Content Marketing Platforms. We were also tapped as a Strong Performer in The Forrester WaveTM: Marketing Resource Management in Q3. This acknowledgment tells us that our investment in how marketers work is paying off.
We focus on the marketer experience for a reason. Customer standards are high and their demands are complicated. With millions of personalized digital experiences at each consumer's fingertips, only excellence will do. But we understand that excellence can't happen without the right tools.
Our latest global survey showed that remote work has made collaboration more difficult and sophisticated solutions more essential. To execute bold new ideas, marketers need tools that work together to help them work together.
We see a future where marketers' creativity has no ceiling. Where boundless innovation drives outsized business outcomes. And we're proud of the moves we've made to bring that vision to life for our customers.
Our partnerships with Google Cloud Platform and Welcome represent our commitment to pushing the industry forward by empowering marketers. Teaming up with Google Cloud Platform enabled our customers to create with more speed and confidence. And since we acquired Welcome late last year, 19 global brands have already chosen to combine the content management platform with Optimizely's other solutions.
We've made great strides toward a future of seamless collaboration and rich digital experiences, and the best is yet to come. We've got exciting developments ahead for the rest of 2022 and beyond.
We can't wait to share more of our vision in San Diego this October, at our annual Opticon conference. We hope to see you there!