DXP vs. CMS: What's the difference and which is better?
To improve customer experiences, organizations need to know what the difference is between a DXP vs. a CMS. Here's a quick guide on the main differences.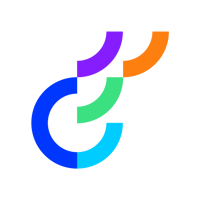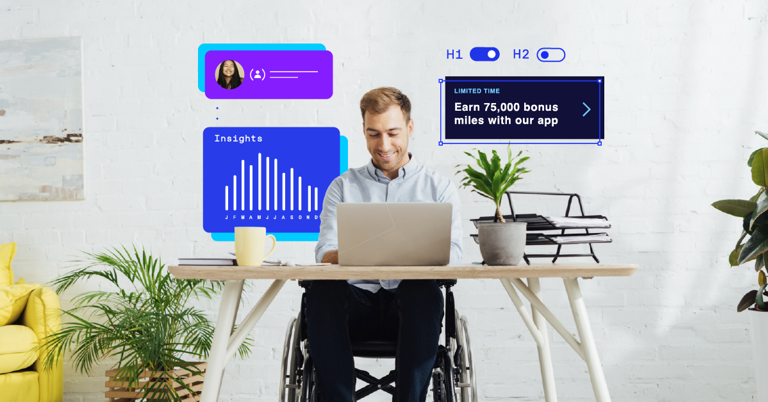 ---
As marketing technologies evolve, new acronyms emerge in the web content (WC) management space. Traditional content management processes and workflows morphed into sophisticated content management systems (CMSs) that provide front-end interfacing and allow organizations to publish and control all online content from a single solution. However, as more organizations realize that today's competitive differentiator is the customer's experience, the adoption of digital experience platforms (DXPs) is rising.
Knowing the capabilities of a DXP vs. CMS and how both serve different (although sometimes overlapping) needs is crucial in today's martech space. Customer experience is key in modern content design, management, delivery, and optimization strategies. Customers want seamless experiences across every digital touchpoint when interacting with brands. CMS and DXP both deliver content to customers, but there are nuances you should know about the differences between these solutions.
In this blog, we'll look at what is a DXP vs. a CMS and which solution is right for you.
Key takeaways:
Content management systems provide the core features required to author, edit, stage, approve, and deliver content across digital channels
A digital experience platform expands on these capabilities to include personalization, experimentation, and omnichannel delivery
When choosing between a DXP vs. a CMS system today, organizations need to consider an evolving marketplace that depends on optimized customer experiences
DXP lets organizations future-proof their martech stack and connects all their systems for data-driven decision-making
What are the differences between a DXP vs. CMS
A CMS gives an organization the tools required for digital content delivery to internal and external users. It includes content management features that support editorials, workflows, reporting, user management, content organization and security. Organizations use a CMS to structure all content for B2B, B2C or organizational consumption.
DXPs go beyond the capabilities of a CMS to create, deliver and optimize personalized experiences at scale by connecting all digital channels, geographies and languages into a single platform. A DXP provides additional features that expand the core functions of a CMS to enable data-driven decision-making when building new marketing collateral for all delivery channels.
Consider the following definitions:
CMS

– A core software solution for the management of digital identity, strategy and delivery processes

DXP

– A suite of tools that powers omnichannel delivery, experimentation, personalization and optimization of digital experiences
A CMS is, therefore, still an essential part of a DXP and provides core digital capabilities to author, stage and deliver content.
What features does a CMS provide?
As a CMS powers an organization's websites and applications, it provides features that include content workflows, organization, reporting, and administration tools for users. Adopting a CMS is usually the first step in building and delivering marketing collateral to users or customers.
The core features of a modern CMS are:
Workflow management

– Controlling the processes used for authoring, editing, approving, staging and publishing content

Security and privacy control

– User management tools that control access to certain content and data to ensure compliance with the latest regulations

Digital publishing

– Testing and staging features to ensure consistent content delivery across all digital channels
Modern CMS solutions should also have integrations that expand their capabilities, which is where it starts resembling a DXP more than just a content authoring and management tool.
What features does a DXP provide?
Going beyond content orchestration, a DXP provides a suite of tools for providing optimized experiences using automation and smart delivery. It streamlines content delivery processes for improved engagement using personalization, analytics and experimentation features.
The functionalities included in a DXP include:
Contextual intelligence tools used to segment and hyper-personalize content based on user data

Cognitive analytics engine that may use artificial intelligence, machine learning and other predictive models for automated decision-making

Data integrations with other business systems such as CRM, ERP or master data management (MDM)
Apart from the capabilities above, a DXP provides experimentation and optimization tools to continuously improve customer experiences.
What are the benefits of a DXP?
The major difference between a DXP and CMS is the omnichannel reach for all digital collateral. With the rise in connected devices, simply delivering content over web pages and applications is no longer enough. Organizations must deliver seamless, engaging and consistent experiences by integrating CMS delivery with a wider array of digital channels.
The benefits of a DXP are:
Omnichannel delivery of voice, video, image and animation files across in-store kiosks, smart devices and traditional channels like web and mobile

Improved engagement with hyper-personalization throughout the content delivery lifecycle to streamline all customer experiences

Data-driven decision-making using connected data from a range of sources to increase conversions and optimize content by experimenting with different iterations
Why do you need a DXP?
Providing better experiences to customers across all digital touchpoints (both current and future) will increase conversions and improve retention. Experimentation using A/B testing and other marketing strategies will uncover insights into content performance that enable precise targeting by analyzing customer history and behavior.
Digital experience platforms are the future of content management, optimization, personalization and delivery. It connects all your content in a central repository for easier management and consistent delivery across all digital channels. You can use a DXP to discover and eliminate friction points that may be stifling growth, reach and conversions in your marketing strategies.
Increase engagement and customer satisfaction with a DXP from Optimizely
Optimizely gives you all the tools you need to deliver seamless experiences across all your digital touchpoints. With content management, A/B testing, commerce tools, and feature management, you can build experiences that outperform competitors and delights your customers. For companies that want to future-proof their marketing technology stack, Optimizely is the single platform you need for data-driven decision-making.
If you want to see the power of a DXP vs. a CMS for yourself, get started with Optimizely today.