27 juni, 2019
Tech talk: How to plan an integrated marketing campaign
Learn how to utilize technology in the architecture, execution, and planning of your marketing campaign strategy. Welcome explains what marketers need to know.
---
The reality for today's marketers is that our landscape is changing right in front of us.
Not only have our audience expectations heightened from just a few years ago, but we're also faced with an ever-growing list of demands. We need to produce more (with less), and yet we're paddling upstream — surrounded by a stack of disconnected tools, a proliferation of content, and no system of record to help. So much has changed over the last 15 years, but marketing teams are (in many cases) still operating the way they were a decade ago.
At Welcome Software, we've embraced an integrated approach to campaigns by leveraging technology. This has allowed us to change the way we work, create more agile marketing, and deliver an omnichannel campaign experience through content.
We've become unified in our global planning, strategic in our campaign architecture, and collaborative in our cross-team execution. Here's how.
---
1. Unified Planning: Establish the strategy and ensure alignment across every campaign stakeholder
As we mentioned in our guide to executing an integrated campaign, we know that campaigns don't just go from idea to roll-out in one fell swoop. All stakeholders need to get on board, teams must collaborate, and there needs to be a detailed marketing plan. It sounds easy enough, but when you're operating on a global scale, how can you be sure everyone is aligned?
Though it adds an additional step, creating a campaign brief will ultimately streamline the process and bring those stakeholders together (note: we recently outlined the 8 key elements of a strategic, fully integrated plan — you can get the free campaign template here).
But, even with a comprehensive plan in place, it doesn't do much if it lives as a static document buried at the bottom of an inbox. It needs to be visible and accessible.
This means leveraging a solution where we can: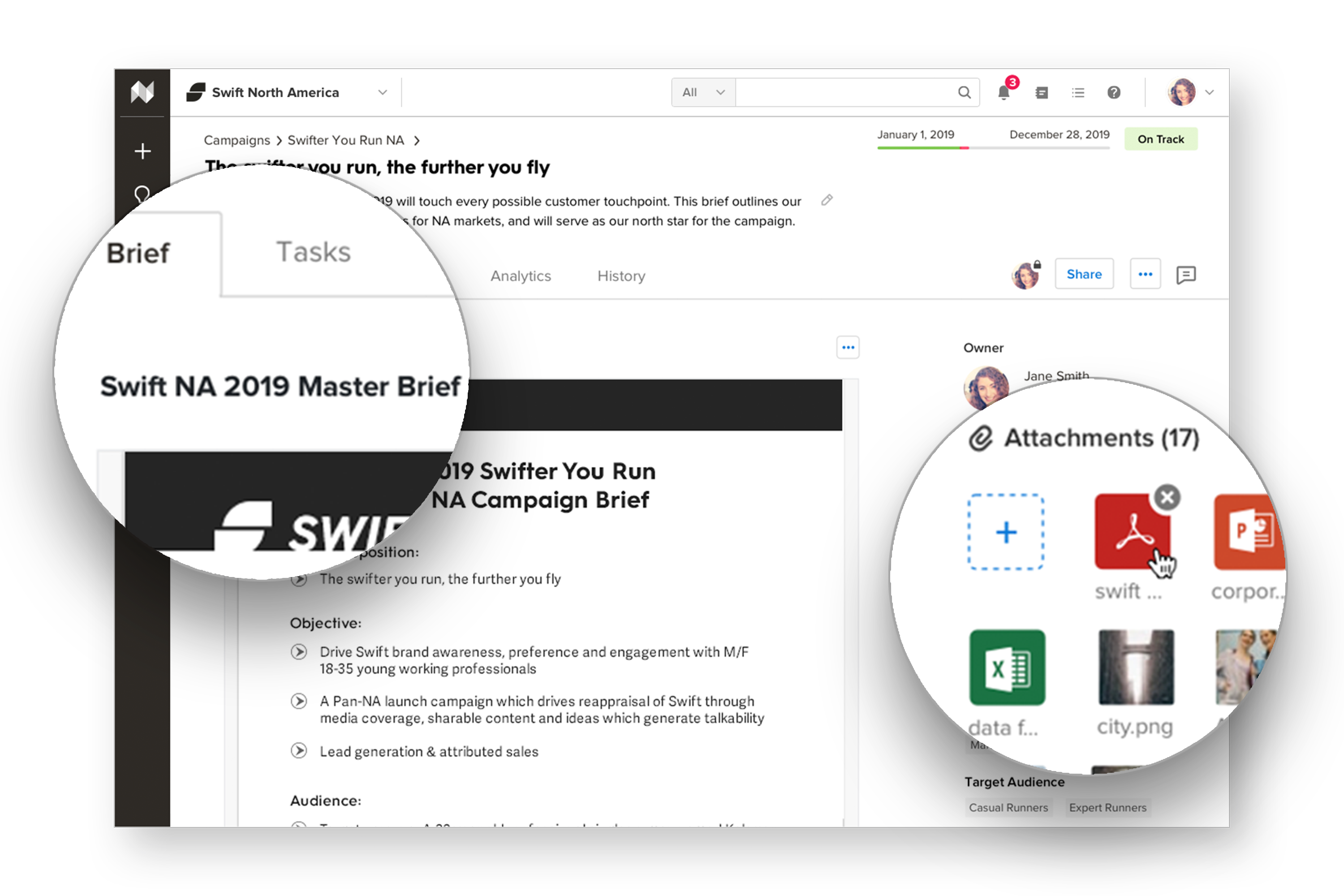 2. Strategic Architecture: Configure and implement integrated strategies in support of broader goals
In order to ensure holistic success, teams need to architect a global marketing strategy and make sure that everyone is working in support of it.
Of course, marketing organizations are rarely created equally. Team size, budget, organizational growth stage, geographic footprint — all of these factors play a role in how marketing teams develop their campaigns to support the current objectives of their business.
Often, we see our customers configuring campaigns in one of three ways:
Need- or persona-based campaigns, which are often developed to target a specific persona and achieve a specific outcome. These typically take the form of a short, time-bound and one-off efforts, or a longer-term nurturing tactic to build relationships with potential buyers and support demand generation.
Coordinated campaign planning, where a high-level campaign expresses a broad theme — such as a thought leadership initiative, brand-oriented activity, user conference, etc. — and enables the development of sub-campaigns that are tailored to target a specific industry, region, buyer journey stage, or another audience segment.
Fully-integrated campaigns, where content and marketing activity is developed in support of a series of coordinated, omnichannel marketing activities.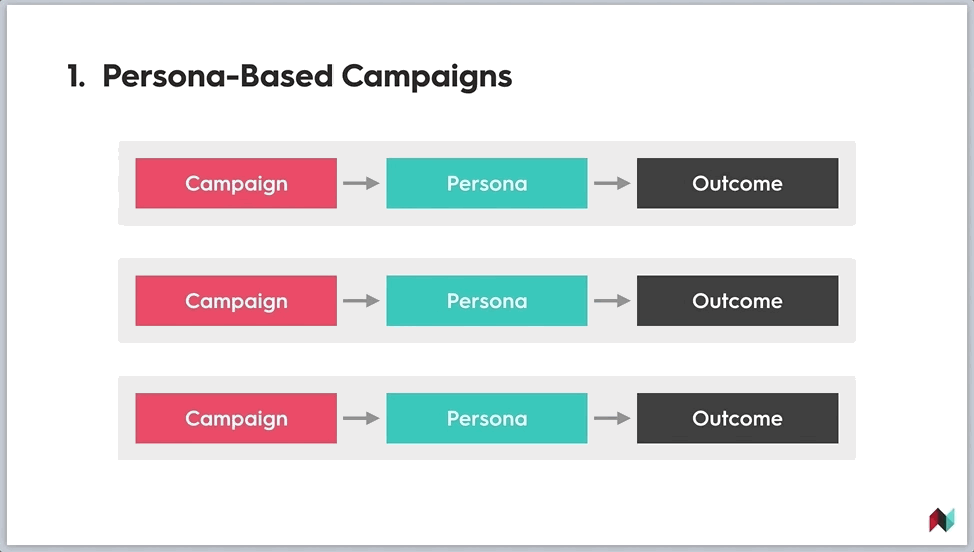 Ultimately, regardless of which camp you and your team fall into, it's important to have a solution in place that provides the flexibility for you to architect your campaigns in alignment with your broader goals.
This means using technology that allows us to: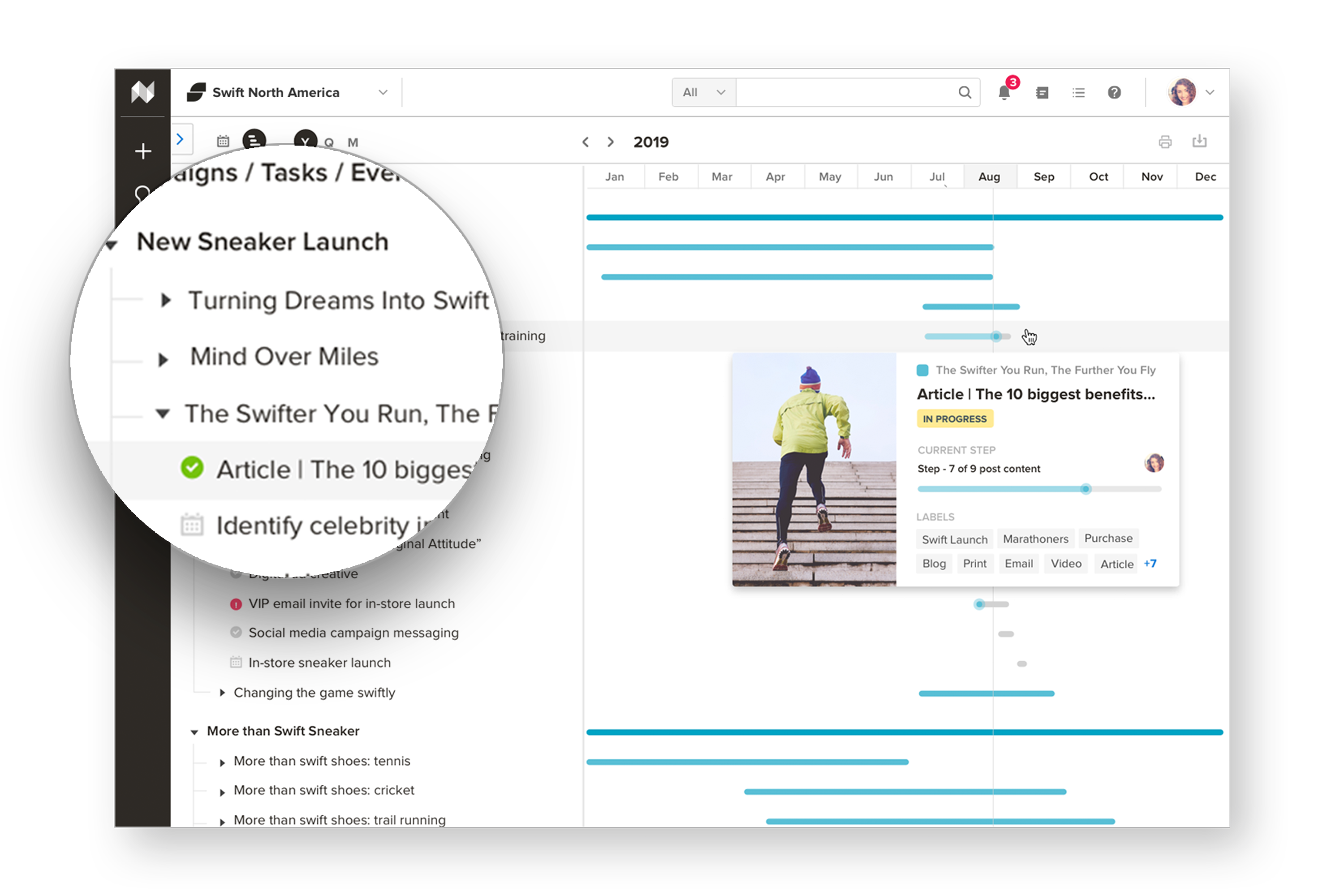 At Welcome Software, we recently ran a series of campaigns following the release of Gartner's Magic Quadrant for CMPs where we were positioned furthest and highest above all other vendors. We established a parent campaign and architected sub-campaigns across sponsored events, product launches, customer engagement, and sales enablement efforts — and it all laddered up to our 1H'19 strategic plan.
3. Collaborative Execution: Monitor, distribute, and report on results (together) to optimize campaign performance
Once we've established a campaign plan and strategy, the focus shifts to execution, distribution, and comprehensive reporting. But doing so successfully requires (you guessed it) cross-functional coordination between various teams, markets, and lines of business. This is where technology truly becomes the catalyst for change: allowing teams to streamline their operations, maximize efficiency, and facilitate a seamless, omnichannel experience.
For our marketing team, this means adopting: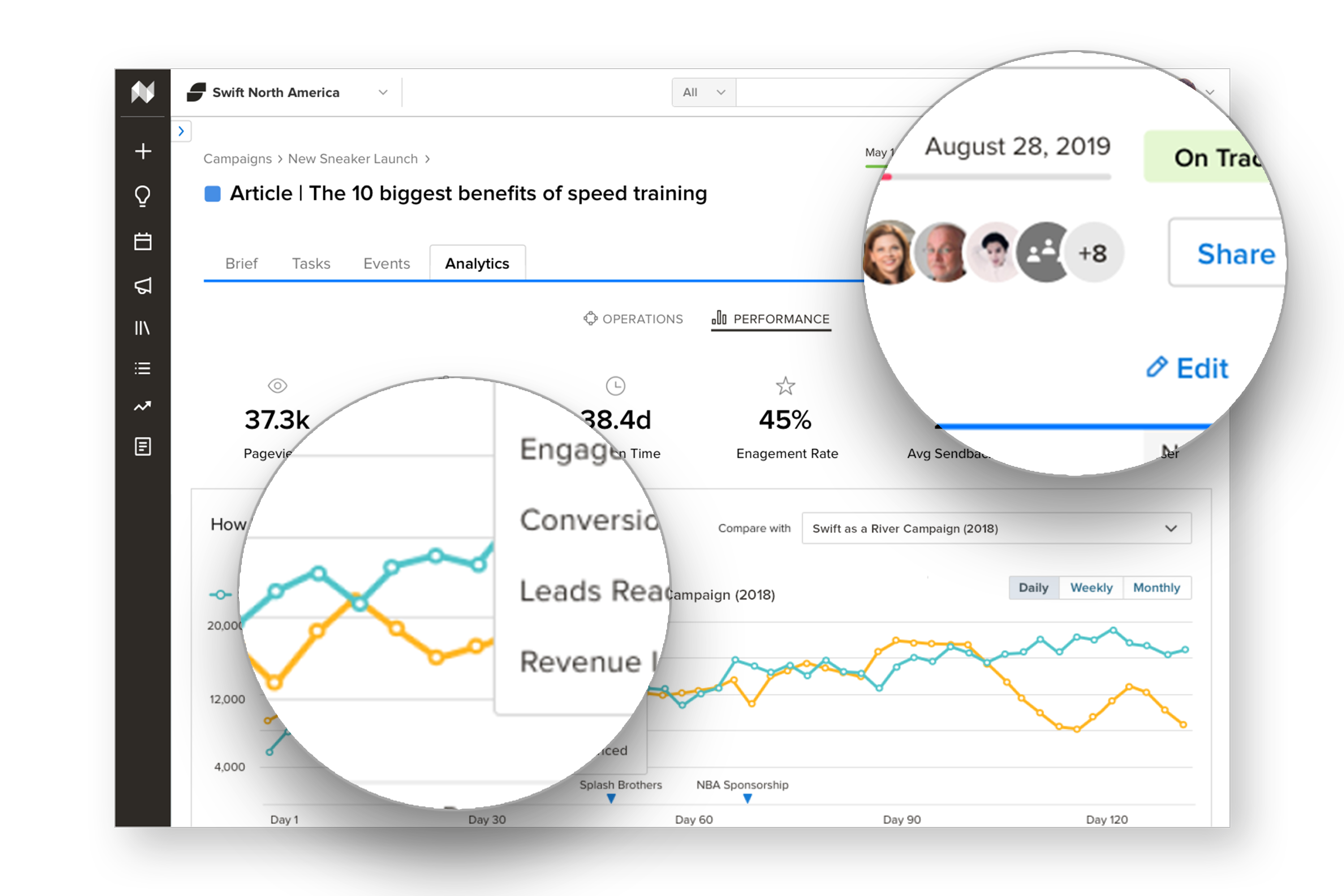 ---
Here at Welcome Software, we've fully adopted an integrated approach to all of our marketing efforts with the help of technology.
Our philosophy is that if we're unified in our planning, strategic in the way we architect our campaigns, and able to work together in support of a holistic strategy, then we'll create better, more consistent content — ultimately increasing the impact of our marketing efforts and creating a seamless customer experience.
And the truth is, by transforming the way they work, any marketing organization can do it.
Just remember: regardless of plan, maturity or scale, integrated campaigns are dependent on technology for successful execution.
To see everything in action, sign up for complimentary access.