Optimizely Welcomes Welcome: Saying Goodbye to Digital Mediocrity, Hello Digital Excellence
Let's face it: there's no denying that the marketing landscape has changed over the last few years. And as marketing tools have proliferated, our customers began to use Optimizely primarily as a publishing and experience creation tool.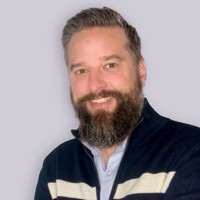 ---
We estimated that our solution was only being used as the last 15% of the campaign process. We knew that was far from where we wanted to be—and that's where Welcome comes in.
Welcome is the go-to tool for that other 85% of the marketing workflow: the ideation, collaboration, and planning of all content and assets that are used during the marketing journey.
We're kind of obsessed with our customers. We want to help consolidate the plethora of platforms and the way that individuals ideate and collaborate on campaigns. Ultimately, a customer will be able to create content, assets, experiments, promotions, campaigns, social posts, and sales all within this single platform, unifying the way our customers work. Who doesn't love a more streamlined workflow?
Combining Welcome's upstream integrated planning, content production, scheduling, and DAM capabilities with Optimizely's downstream publishing, commerce, and experimentation functionality should do just that. Together, we will bring together two leading areas—DXP and CMP— enabling marketers to orchestrate exceptional digital experiences. We hope you won't feel nostalgic for when things were just mediocre.
Justin Anovick, CPO of Optimizely, spoke to TK Wong, Head of Product at Welcome, to learn more about the process that inspired Welcome, a four-time Gartner Leader, to combine the best capabilities of content marketing platforms (CMP), marketing resource management (MRM), and digital asset management (DAM) together in a single solution.
How has Welcome evolved over time?
Welcome started out as a company called NewsCred, which was known for content marketing services using technology as an enabler of service. We had the honor of partnering with some of the biggest brands from around the world, helping to craft exceptional stories.
To run a campaign, you had to collaborate with different teams: program managers, editors, legal reviewers, copywriters, freelancers, web developers, brand and regional managers, translation agencies, and more. Trying to coordinate these various teams involved jumping between disparate systems— spreadsheets, calendars, slides, project management, DAM, analytics, publishing channels, and so on.
Throughout this process, we learned that content marketers, like almost all marketing functions, wanted to focus on marketing and the production of quality content, but instead many were stuck within these convoluted operational silos.
In 2018, we set out to solve that problem. Our goal was to eliminate the need to copy and paste the same data into different systems. Instead, we aimed to deliver an exceptional marketing experience that helped brands answer critical questions quickly and accurately. What campaigns are live now? How do I know whether my teams are working on the right priorities? Is my content on brand? Where are we ahead/behind and what is the impact? Which content is out of date? Which content is resonating the most?
What are Welcome's primary goals?
The core theme of our product has been to "win the heart of the marketer." We accomplished this by focusing on two main priorities: making planning easy, swift, and beautiful, and doubling down on API & interoperability, meaning our program plays well with others in the larger tech stack. We also built a strong enterprise permissions model.
During the production of a project, marketers have to collaborate with creative agencies, freelancers, lawyers, copy editors, creative teams, corporate communications, and web developers, all working at various locations and with different access rights and permissions.
There was no single platform that helped marketers run marketing easily, and a fragmented marketer experience leads to a fragmented customer experience. Our goal at Welcome is to help transform the way marketers work by unifying that experience. We strive to inspire marketers to collaborate across different marketing stages, from planning and ideation to production to publishing and measurement.
Why do customers love Welcome?
There's always room to improve and innovate around the marketer experience, but there are three areas that customers love and that we're particularly proud of:
The experience is designed for marketers. This isn't a generic project management platform, Welcome has dedicated workspaces for people to co-create briefs; instead of attachments, we have "content" or "assets" as first-class citizens. We record when assets are edited, versioned, approved, and published. We have a highly visual marketing calendar with the ability to drill into campaigns and creative assets.
Everything is in one place. All approvals, calendars, assets, and collaborations occur in one place. You no longer have to jump between systems to figure out what's happening. You have a single source to quickly establish what's approved, who approved it, and how each team contributed to the marketing lifecycle.
Lastly, we thrive and we celebrate when our customers are genuinely happy. We often work closely with our customers on our biggest innovations, and when the experience is suboptimal we often converge around the problem until it's addressed. Our obsession with customer satisfaction combined with a sense of urgency is what makes Welcome special.