Contentsquare Integrations with Optimizely
Our partnership and integration bring together Contentsquare's unique customer behavior insights with Optimizely's progressive delivery and experimentation capabilities so you can:
Strengthen your understanding of customer behavior.
Understand how a campaign is performing in real-time.
Prioritize the areas for personalization and experimentation that will have the largest impact on revenue.
We have a number of other integrations with Contentsquare that focuses on sophisticated audience building, aggregation, standardization and integration of data, and live signals analytics.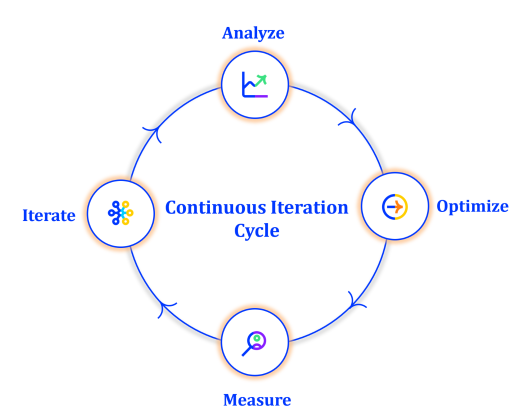 Web Experimentation Integration
Build stronger A/B Tests that increase revenue and improve your digital strategy through high-value, low-risk experimentation with Contentsquare & Optimizely. 
Integrating Contentsquare's holistic customer behavior metrics with Optimizely's agile experimentation capabilities unlocks a whole new level of digital optimization and customer-centered innovation. This integration allows you to segment and compare users based on Optimizely AB tests and variant groups they were exposed to.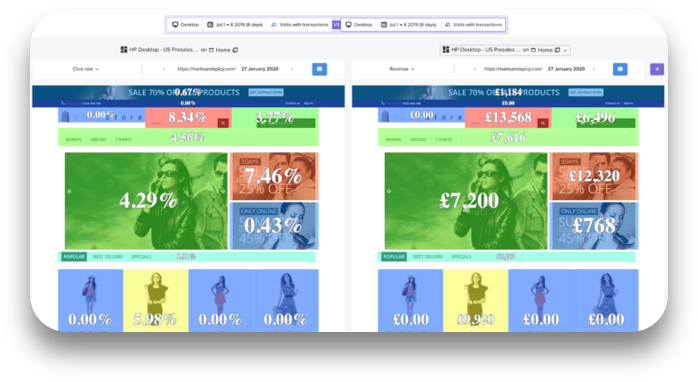 Build Robust Hypotheses
Using Contentsquare Insights, you can create test plans and experiment hypotheses that are more likely to address the underlying issues causing low conversion rates.

Leverage Optimizely Web Experimentation to easily build a data-driven pipeline

of experiments and personalization campaigns to guide future

optimization efforts.
Identify and Prioritize Experiments
Utilize Contentsquare's Journey Analysis to to examine how site and app visitors explore and engage, in a simple sunburst chart.

Use Session Replays to go back and review individual sessions to see what led to particular actions and identify friction points in the user journey.

Leverage Optimizely's powerful front-end A/B testing and multi-page experimentation capabilities to run tests and learn where to focus your optimization efforts.
Gain efficiency and Innovate faster
Maintain experimentation efficiency during peak or unanticipated traffic spikes with the combination of Contentsquare's Peak Period support services and Optimizely's Tiered Caching feature.

Reduce cache-miss rates, server load and latency and minimize congestion by 30%

Utilize Contentsquare to gain insights and take action more quickly since Optimizely achieves near-zero latency, while locally saving and executing the SDK required to do tests when you run experiments.
Feature Experimentation Integration
Optimizely Feature Experimentation enables engineers to merge and deploy code according to their own guidelines, without having to actually release features until stakeholders are ready – then flip the switch!
This integration allows you to send data from Optimizely Full Stack into ContentSquare and uses Optimizely's Notification Listeners to retrieve the Optimizely experiment and variation data and send them to ContentSquare. 
Reduce Risk and Recover Fast
Toggle features on/off without redeploying code if you are experiencing errors, performance spikes or user backlash.
Fail safer with rollouts targeted to a small percentage of users before launching at large.
Advanced Targeting
Centralize customers' audiences in one place and target them with Feature Experimentation and other third-party tools to tailor experiences depending on segments/profiles.
Easily run betas and target feature access to specific markets, pricing plans and languages. 
Select the customer data to use for experiments, then adjust the releases and experiments to your pre-selected audience cohorts in real time.
Experiment Lifecycle Management
Use test plans to capture all the information you need to develop an idea into an experiment. Test roadmaps to get a holistic view of running and planned experiments on either a list view, timeline view or board view.
Optimizely Data Platform Integration
This integration allows you to push a replay link to your Optimizely Data Platform instance so that every session will contain a link to watch a replay session of the visitors' journey.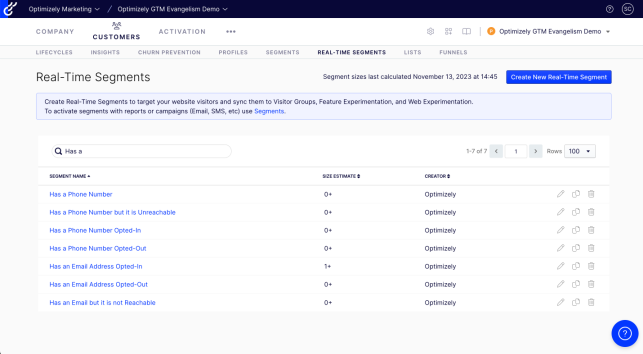 Synchronize Customer Data
One-click integrations bring data from all channels into a harmonized format so that you can analyze, segment and activate a true omnichannel experience for your customers.
Unlock hidden Opportunities
Using session replays to find out customer friction points throughout their journey, uncover promising opportunities that will lift metrics, increase revenue and allow you the flexibility to delight customers with more relevant and personalized experiences.
Live Signals Integration
Send Contentsquare live signals directly to Optimizely to optimize and improve experiences the moment your customers encounter frustrations such as rage clicks, repetitive hovering, JS (JavaScript) error or mouse shakes.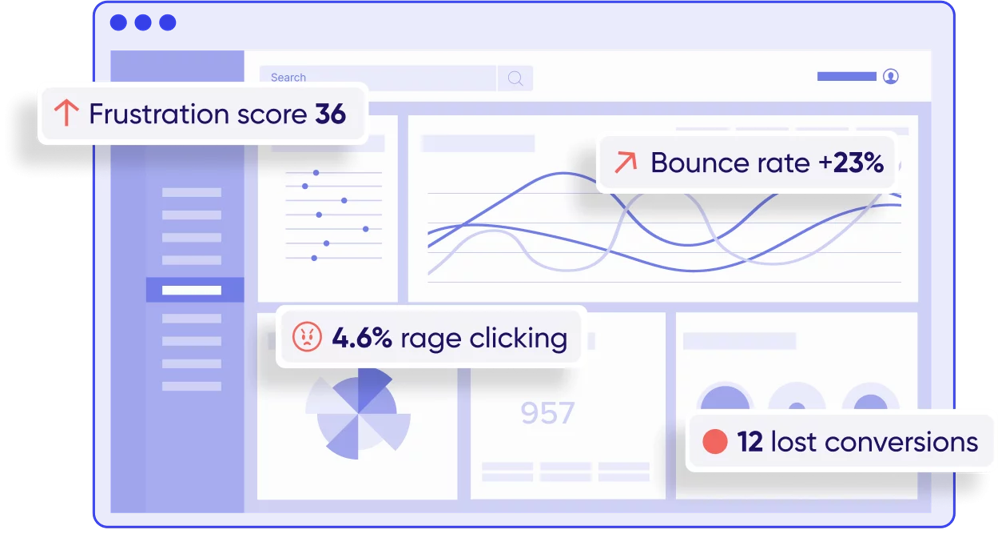 Personalization
Hyper-personalize messages based on customer intent by surfacing customer experience data within Optimizely Data Platform.
Retargeting
Use Optimizely Data Platform to fine-tune segments, trigger more focalized, intent-based optimizations and retarget customers based on Contentsquare's Live Signal analysis on customers' digital behavior, hesitations, frustration, and intent.