10 product page must-haves
When Episerver customer Living Spaces was recognized for having a top-three furniture retailer website by product visualization company Cylindo, we paused in between our pats on the back to examine exactly what made their online store so successful. Looking at the checklist used to qualify LivingSpaces.com as a leading online store, we realized that the elements listed could easily apply to other industries as well.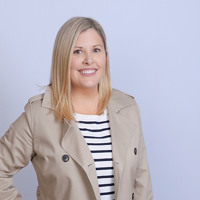 ---
Here, we break down 10 of the top product page features every modern ecommerce site should have to increase shopper engagement and secure the buy.
1. Zoom functionality
In physical stores, people are able to touch and inspect product details up close before making a purchasing decision. Online, people are even more skeptical. Since they don't want to feel cheated in any way, they do their due diligence to ensure a product meets their standards or expectations. This is what makes the ability to zoom in on products an essential product page element. Not only does zoom functionality make it easier for shoppers to inspect product details, it also goes a long way in ensuring shoppers feel comfortable purchasing an item they cannot fully experience beforehand.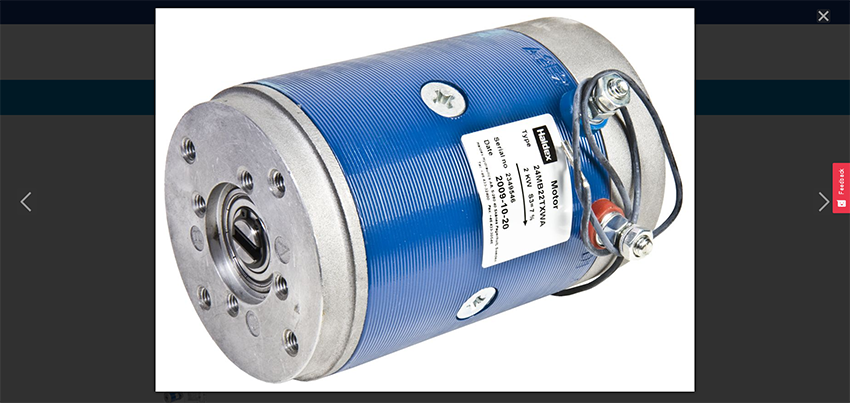 2. Product customization
People want to see how a product will fit into their lives—after all, a purple couch may or may not look good in their blue living room. Giving them the option to customize product details according to their individual preferences enhances the online shopping experience. Product specification filtering can be enabled without needing to customize the SKU. Living Spaces offers customers the option to choose from more than 120 fabrics at no extra charge. Another Episerver customer, American Muscle, has a filtering feature that allows shoppers to enter the type, year, color, and model of their car to determine if a product is a good fit.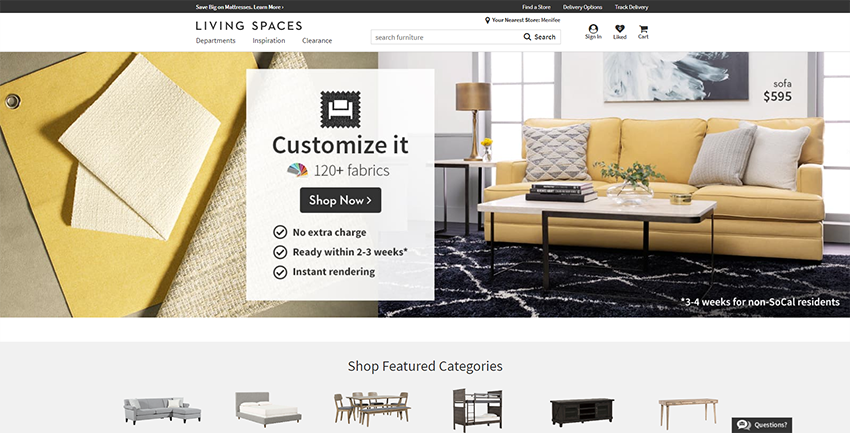 Companies outside the furniture retail space can also use product specification filtering to ensure a product fits into a person's life without customizing the SKU. Episerver customer American Muscle includes a filtering feature that allows a shopper to enter their car type, car year, color and model to determine if a product fits their vehicle.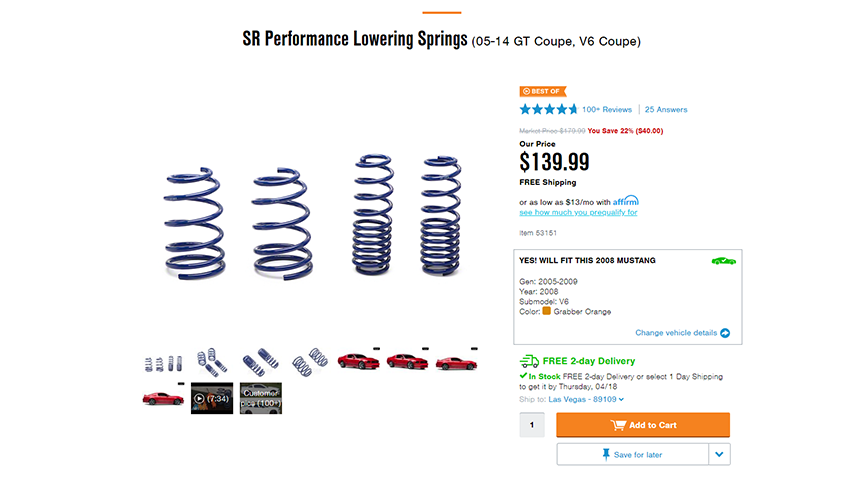 3. 360 views
Similar to zoom functionality, 360 degree product views make it easier for shoppers to mimic how they might interact with a product offline. They can pick it up, spin it, and set it back down or—in the case of larger products—look low, look high or walk around it. Additionally, 360 degree views can be enhanced with touchscreen capabilities for a fully immersive experience. Experiencing a 360 degree product view in an online store gives shoppers the peace of mind that they have explored every possible angle of a product so they can purchase with confidence.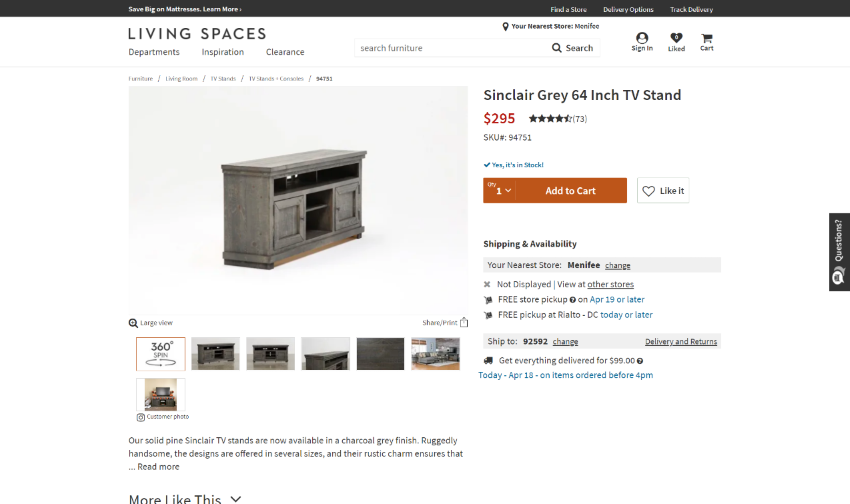 4. Room scenes
About 10 percent of online shoppers visit a brand's website for the first time in search of inspiration, for example in order to guide at-home styling or product usage. This is why adding editorialized room scenes to the product pages of your online store can be a smart move. Of course, not every company has the need for room scenes like a furniture retailer. But the idea is to contextualize your product and help shoppers imagine it in their own lives.
5. Augmented reality
About 40 percent of online shoppers have either tried or are interested in trying augmented or virtual reality (AR or VR). Perhaps it's time to explore how you might use AR/VR to enhance the shopping experience in your online store. For example, AR/VR can be used to help people try on clothes and discover the right fit. Living Spaces uses AR to help buyers see what a piece of furniture would look like in their room. Product pages can even be created for intangible uses of AR, such as experiencing a book, attending a sporting event or traveling to a destination.
6. Video
About 21 percent of online shoppers consider videos a must-have website feature when purchasing from a brand. Whether the subject is how to use a product or your company culture, videos provide even more context and help reduce shopper anxiety.
7. Reviews
It should be no surprise that the majority of global consumers (55 percent to be exact) consider product reviews a must-have feature on a brand or retailer's website. Even negative reviews can help secure a conversion since they contribute input to the decision making process. Most online shoppers today are experienced, and are able to discern whether or not a reviewer's experience is relevant to them. Product pages should take reviews a step further and include the option to sort reviews based on different elements like date and relevancy.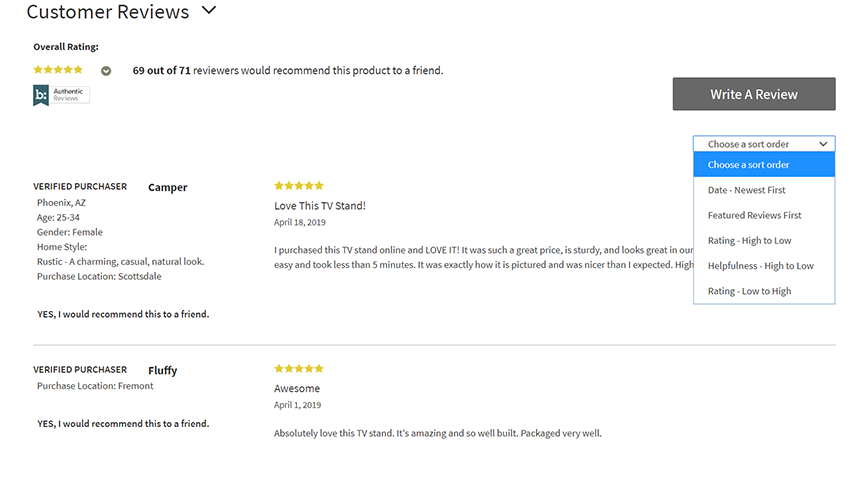 8. Product recommendations
Shoppers are willing to provide retailers with more information if they believe it will improve their online experience. Product recommendations are one of the many ways companies can demonstrate to consumers that their previous actions, preferences, and information are being put to good use. Product recommendations help increase basket sizes and conversion rates. For example, the online retailer Arcadia was able to increase their order value by 67 percent through intelligent product recommendations.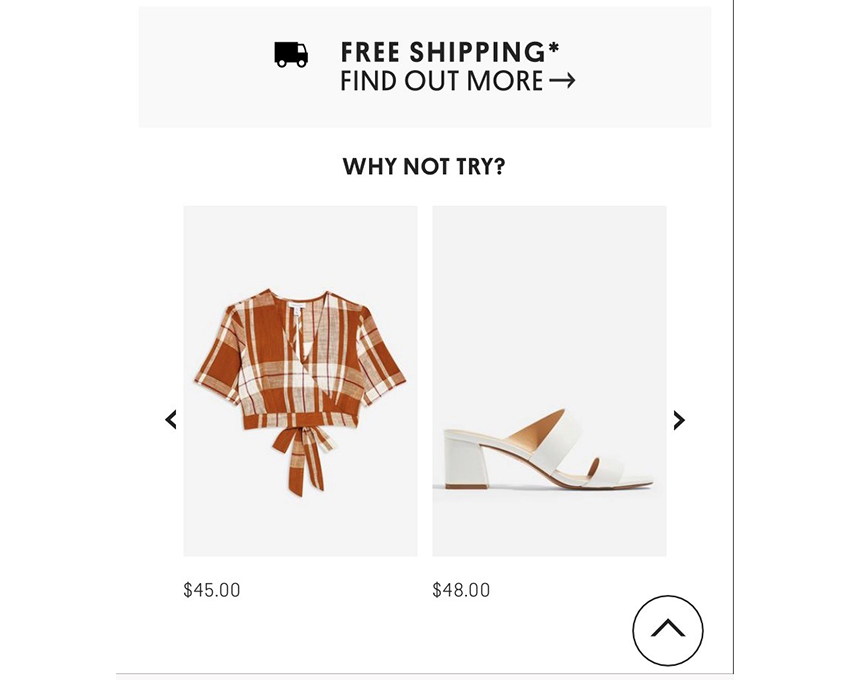 9. Mobile optimization
Episerver data from nearly a quarter billion retail sessions shows that desktop conversions outpace sales made on smartphones. This is despite the fact that the majority of site traffic comes from smartphones. It is not enough to simply have a mobile-friendly website. Product pages designed according to how people actually use their phones stand a higher chance of converting than those that are not. Companies like Amazon and others have made interacting with their online stores from a smartphone hyper intuitive. For example, through tailored features such as biometric login, swiping functionality, voice-enablement, GPS-enabled features, and more.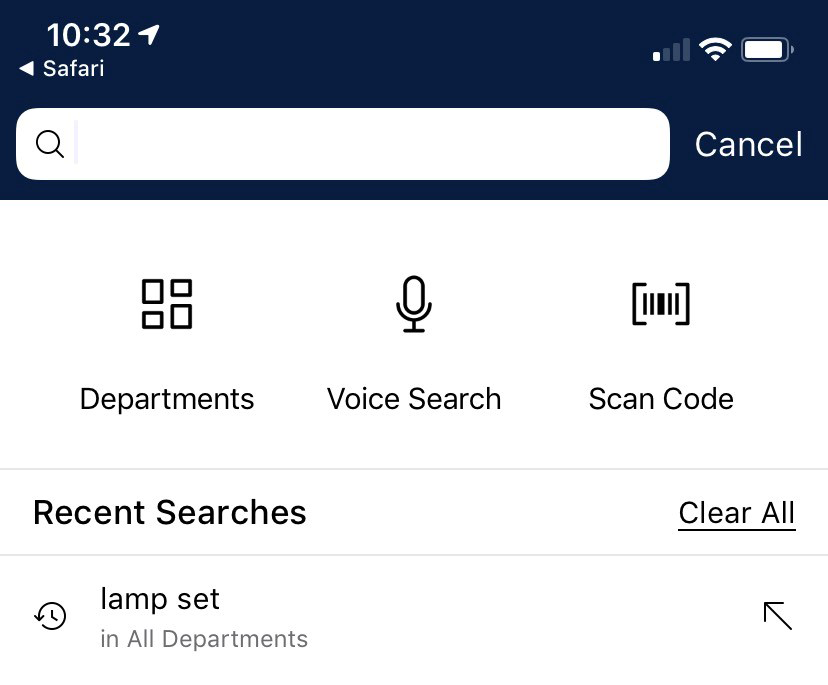 10. Fast page load
People have very little patience today when it comes to waiting for a site to load. With each millisecond added, the likelihood of site abandonment increases. While three seconds or faster is typically a benchmark for good page loading time, Google has found that certain industries have much higher averages. How does your online store compare?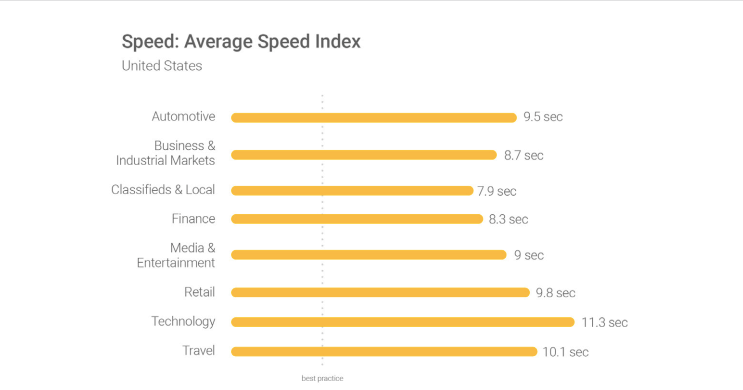 Product pages for the win
Only 17 percent of the online shoppers say the primary reason they visit a brand's website for the first time is to make a purchase. When a person makes it to a product page, the digital red carpet must be rolled out for them with must-haves like those described herein.
Need to make a business case for improving your digital experience?