Presenting Optimizely's
Product Roadmap
A sneak peek at the 'why' & 'how' behind all the exciting new features coming to the Optimizely product suite.
Editor's Note: If you missed Opticon '23 in San Diego, you can still access all of the great content, including a visionary keynote from Rupali Jain, Optimizely's Chief Product Officer, at Opticon Online! 
The calendar year is flying, and so is the team here at Optimizely!


Opticon 2023 in San Diego has already come and gone, and with it, a number of incredible product updates. Before we dive into Q4, let's take a moment to highlight the key announcements coming out of this year's flagship customer conference: 
Top 5 takeaways from Opticon '23

1) Optimizely One was introduced. 
On mainstage, Alex Atzberger (Optimizely CEO) and Rupali Jain (Optimizely CPO) unveiled Optimizely One, the world's first operating system for marketing. 
Think of Optimizely One as a marketing eutopia, providing all the key tenets that leading teams need to embrace. This includes: a shared workspace giving teams proper visibility and transparency, a set of collaborative tools unified via a seamless workflow to streamline how work gets done, and an experimentation-first mindset, to ensure decisions are rooted in science. 
Optimizely One brings all of this together.
It enables teams to power the end-to-end marketing lifecycle — so they can orchestrate exceptional content, experiment across all touchpoints, and monetize every digital interaction.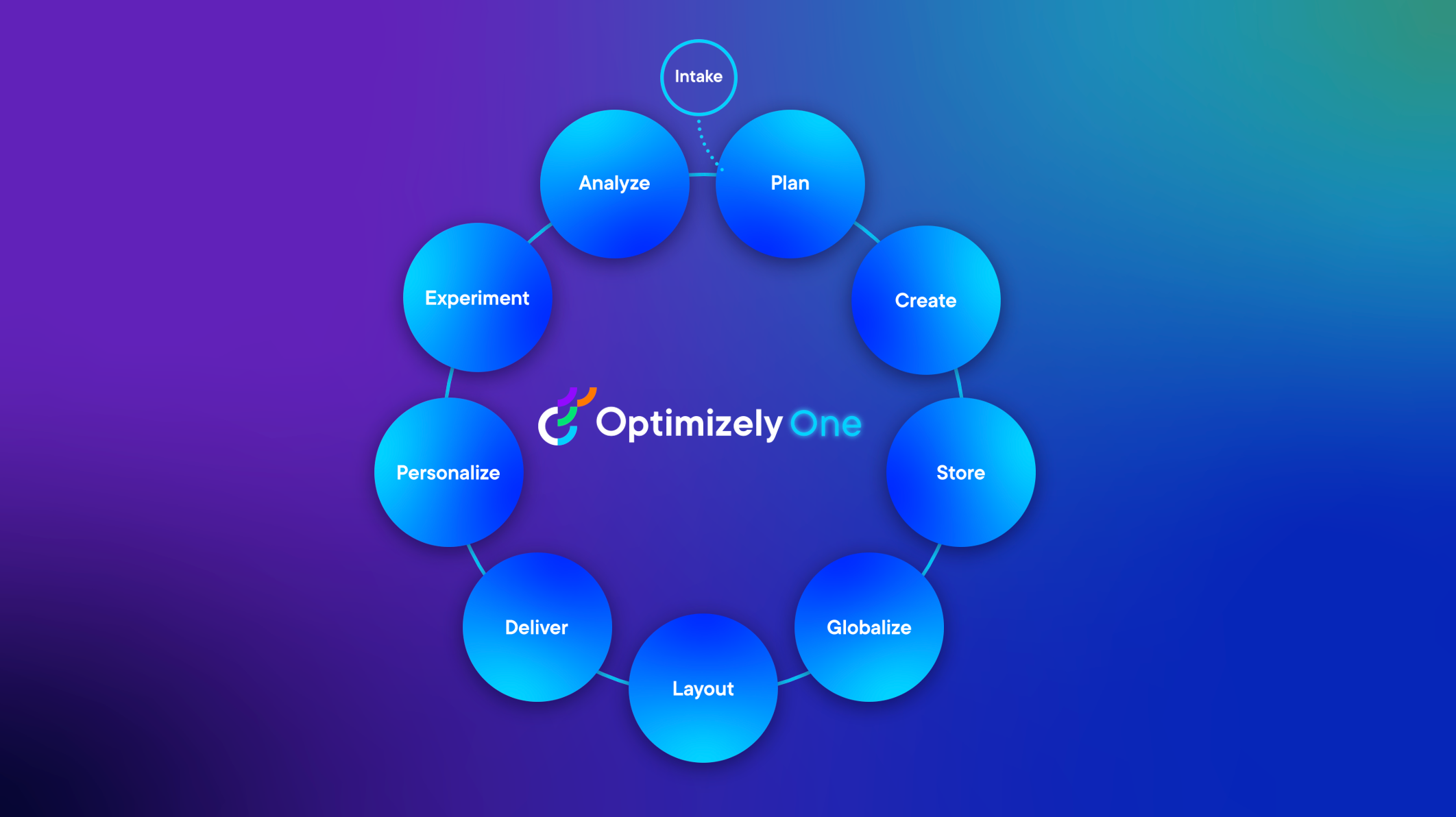 To learn more, check out the press release or see how it works. 
2) The next-generation of CMS is here.
For many of our customers, it all comes down to having flexibility. That's why we've expanded our market-leading CMS with three new components that provide marketers and developers an easier, faster and more user-friendly way to build and deliver impactful digital experiences.
Notable highlights from Opticon include: 
SaaS Core (currently in private beta): the source-of-truth for your content data—your core content repository—will now be available as SaaS, giving our customers the flexibility to choose what's best for their business (PaaS or SaaS). 
Graph (currently generally available):

a

new,

multi-tenant SaaS service that

provides

a more streamlined way to access your content

(

via

GraphQL

calls

) and deliver it across

channels and devices

.

Visual Builder (coming soon): the all-new visual experience builder is an elegant, intuitive editing interface that puts the power in the hands of content creators, packed with visual on-page editing, drag-and-drop templates, as well as embedded personalization and experimentation.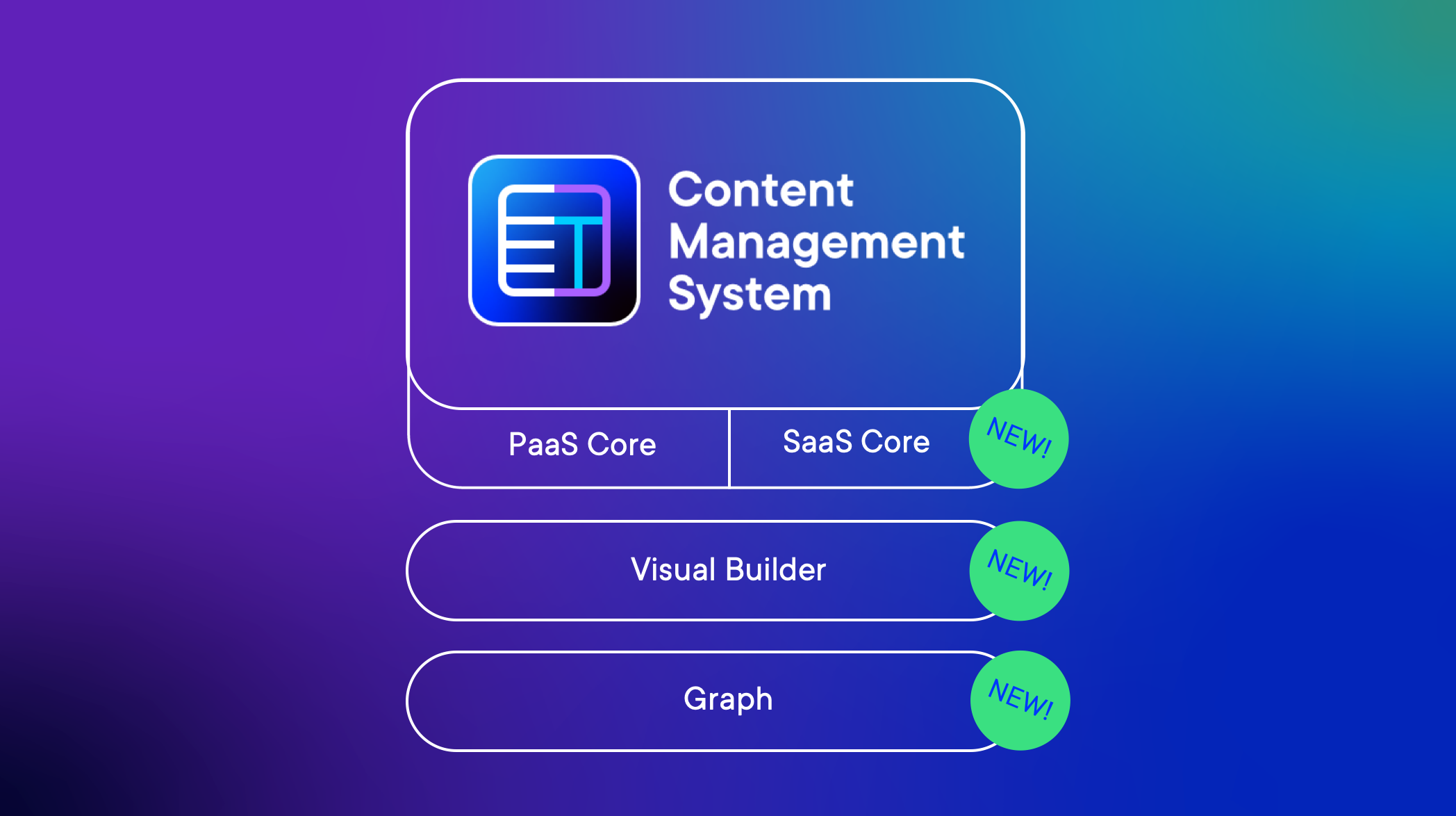 To learn more, check out this blog by CPO Rupali Jain. 
3) Experiment Collaboration is now generally available.
Experimentation is not just about the tests you run. It's an entire, end-to-end process that starts with planning and ends with the sharing of results to drive to a decision.
That's why we launched Experiment Collaboration — a modern and purpose-built product that helps teams manage (and accelerate) their entire experimentation prgoram. With an elegant user experience (built on our leading collaboration product), Experiment Collaboration helps organizations get everyone invovled in the testing process, and create a true culture of experimentation. 
Learn more and take an interactive tour.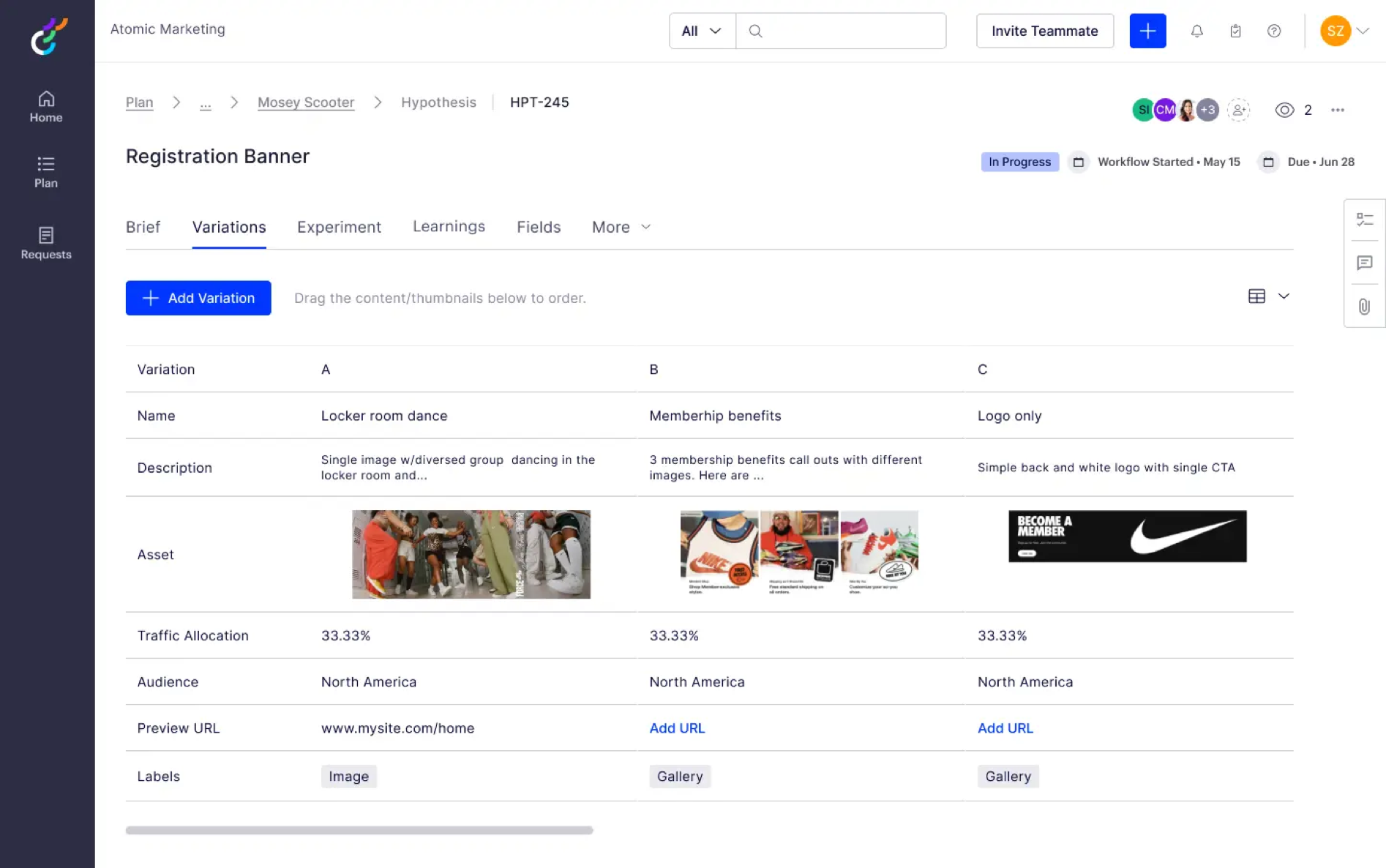 4) Meet Opal, the AI co-pilot embedded across the Optimizely suite. 
For years, Optimizely has taken a pragmatic approach to AI — from Content Generator, to Content Recommendations, to Stats Accelerator to Product Recommendations. 
And at Optimizely 2023, we introduced Opal. Fully-embedded across the entire Optimizely One suite, Opal is ever-present to help you create and accelerate every phase of the marketing lifecycle. It serves to provide insights, surface recommendations, and be your co-pilot when you need it most.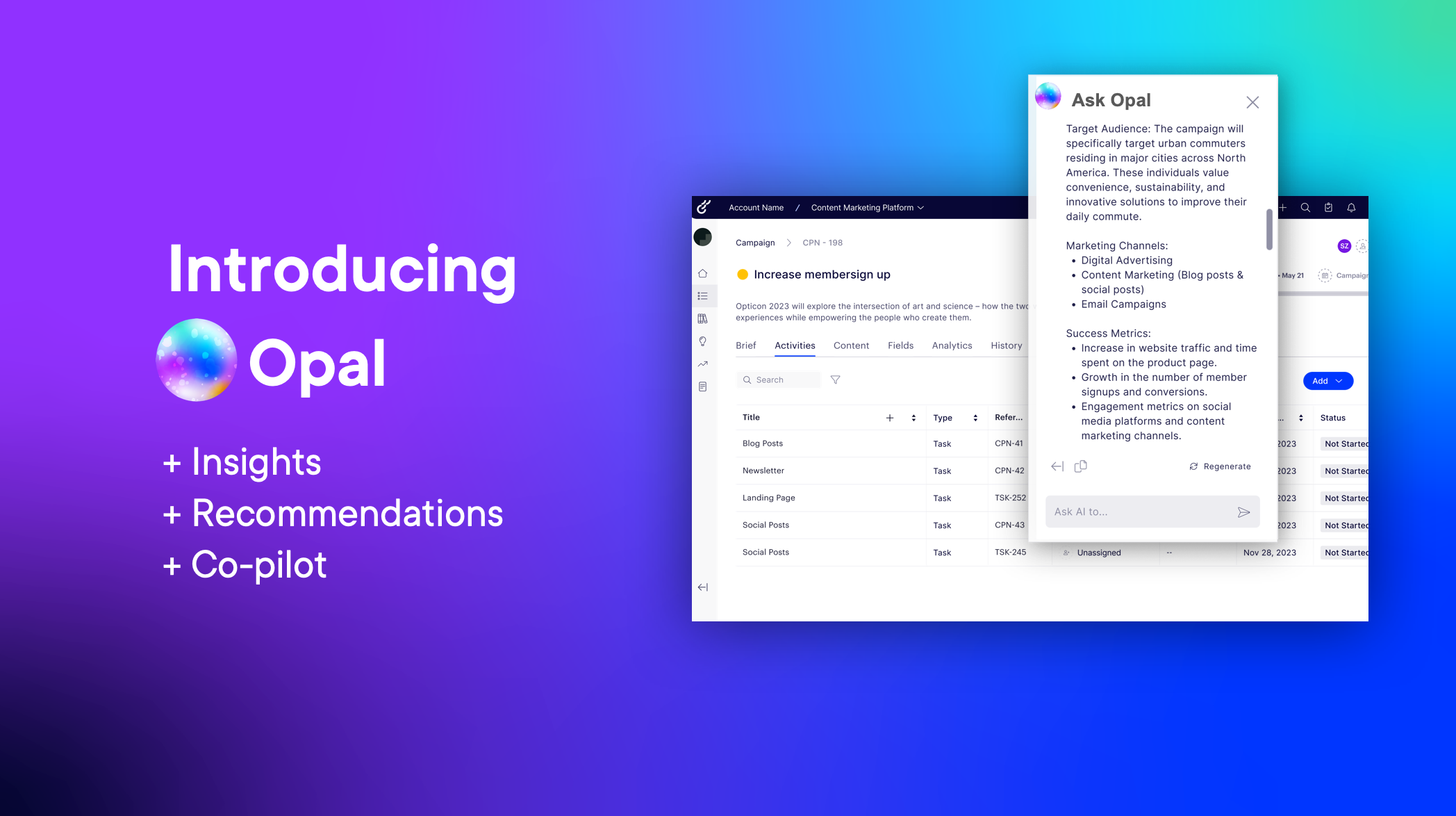 Learn more about AI at Optimizely. 
5) Commerce is now fully-composable. 
Optimizely is also bringing flexibility and choice to the commerce solutions in our portfolio. At Opticon 2023, the team introduced a set of new multi-tenant, composable modules — compatible with both SaaS (Configured) or PaaS (Customized) deployment options. These modules include: Promotions, Search, Segmentation, Stored Value, CSR Portal, PIM, and DAM. 
With this new announcement, customers can 'cherrypick' the business-critical commerce functions (offered out-of-the-box from Optimizely) they need, and combine them with their existing solutions to optimize their commerce stack (independently from their back-end). Furthermore, they're able to extend the capabilities of their stack — while reducing the need for any custom development — to grow their bottom line. 
TLDR; customers maintain choice in their core architecture (PaaS or SaaS), as well as the flexibility to build their commerce stack, their way. The end result: a truly composable commerce solution, ready to support any commerce use case. 
So what does all this mean for Q4 2023 (and beyond)? 
We realize that success for modern marketing and growth teams means having two things: flexibility, and simplicity. 'Flexibility' to have a system work the way you need it to. And 'simplicity' to ensure everything within that system is purposefully-designed to help you move with speed and delight. 
That's why we remain dedicated to building world-class capabilities with composability, speed and insight at their core.... enabling our customers to collaborate better, create faster, and experiment smarter.
And rest assured, we're just getting started!
Be sure to check out our product-specific roadmaps for specific details on what you can expect to see (and use!) in your favorite tools soon: 
P.S. Want early access to the latest-and-greatest Optimizely capabilties? Keep an eye out for open beta programs. 
Anthony Aiosa is Optimizely's Sr. Director of Customer & Product Marketing.
Disclosure and Safe Harbor. [2022-8]. This product roadmap is intended to outline our general product direction. It is intended for information purposes only. It may not be incorporated into any contract. It is not a commitment to deliver any material, code, or functionality, and should not be relied upon in making purchasing decisions. Customers who purchase our products should make their purchase decisions based upon features and functions that are currently available. Any unreleased services, features, functionality, or enhancements referenced in any document, roadmap, blog, website, press release, or public statement that are not currently available are subject to change at our discretion and may not be delivered as planned or at all.  The development, release, and timing of any features or functionality remains at the sole discretion of Episerver Inc. (dba Optimizely).