January 29, 2020
How to attract, engage and convert your visitors with Episerver Search & Navigation
Learn how to get started with Episerver Search & Navigation, or simply understand how to use it more effectively, here's your 5-minute breakdown of how the product can help you.
---
Episerver Search & Navigation is our Enterprise search solution that helps to address the three key challenges that most ecommerce managers and digital marketers face day to day, which are to: attract visitors, engage them on site, and convert them into customers. And on top of this, prove the value of their work to their boss.
The search box may not look like much, but beneath it lie hidden powers and opportunities. Gartner research shows that consumers are expecting more from search; a whopping 92% of internet users say they use search engines more than any other online activity, including email.
Attract visitors and drive more traffic with minimal manual effort from you - win win
One of the biggest challenges facing marketers is a lack of time. It can be a frustrating experience when the basic (but necessary) day-to-day tasks occupy your entire working day, leaving you with little time to test out new features or campaigns that could step the customer experience up to the next level.
Episerver Search & Navigation sets marketers free from rigid internal site structures and enables them to be more agile to boost SEO or deliver personalized content to visitors based on their exact search query. Here are three ways that Episerver Search & Navigation enables you to do just that: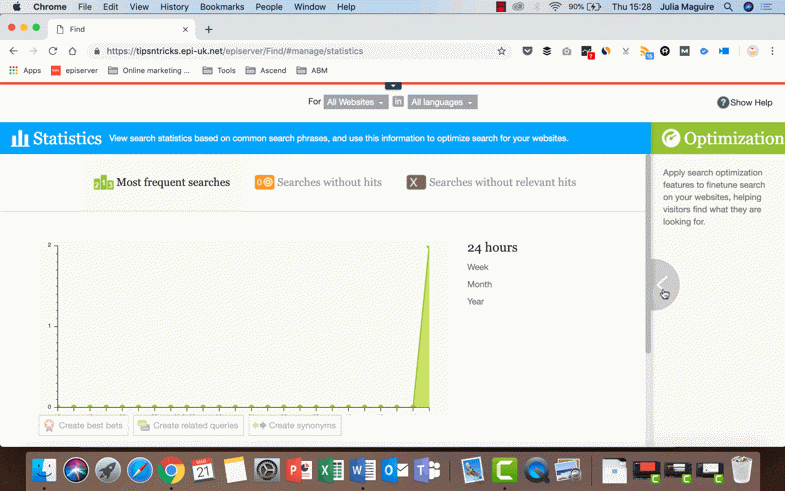 Make your content work for itself with simple tagging and product indexing - It takes less than two seconds to tag your site content when creating it. From here, Episerver Search & Navigation allows these search terms to be found across all levels of your website including documents, PDFs and intranets.

Episerver Search & Navigation can index content off-site too, helping you combine your search from multiple platforms into one. You can pull content from YouTube or other third-party sites to deliver seamless multi-channel messaging. Wherever your sites are indexed, Episerver Search & Navigation will reference them.
Boost SEO with minimal effort from editors - SEO is time consuming work, but Episerver Search & Navigation's automatic indexing of content and products allows the site to respond to long tail keywords with automatically generated and highly relevant landing pages, helping users outsmart the competition. Most importantly, this frees up heaps of time to work on releasing more complex campaigns to take the customer experience to the next level.
Increase efficiency and let your site content inform your marketing campaigns - With Episerver Search & Navigation, you can slice data in many different directions. This enables marketers to deliver more niche marketing campaigns in a fraction of the time. Without Episerver Search & Navigation, marketers would have to manually search for products or content relevant to their campaign messaging. With Episerver Search & Navigation, marketers can easily pull information that is relevant at a campaign level, and an individual level, with minimal effort.
Engage visitors with adaptive navigation
Search has become the primary means of website navigation for users, and with today's high expectations on user experience, most visitors will quickly abandon a website if they cannot instantly find the right information. So, Episerver Search & Navigation provides power and agility when it's needed most and helps provide marketers with the visibility they need to improve the customer experience.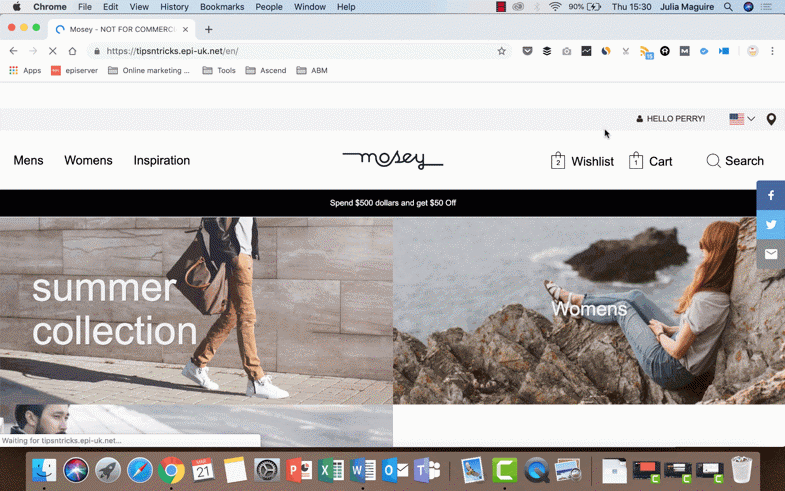 Use Episerver Search & Navigation's actionable analytics to inform your next actions - Episerver Search & Navigation helps you learn from past behavior and ensure that you continually optimize suggestions and search results. Gain visibility into how often search queries provided no hits, or no relevant hits, and let this information inform your future page creation accordingly.
Take action on these analytics to optimize the customer's search results - Episerver Search & Navigation bridges the gap between analytics and action.Marketers can ensure that their site's search results never let them down by acting straight from the analytics dashboard to set up synonyms, best bets or suggestions to ensure that search results never come up short.
Let your visitors help you boost conversion rates
The more you (and your site) listen to your visitors intentions, the better you can serve their needs. Acquiring new traffic through your new-found ability to win at SEO, create automated landing pages and continually tweak and optimize your search results, all work towards keeping the visitor engaged and maximizing the chance of a conversion.
Dead ends will be a thing of the past.