Content research tips: A roadmap for creating great content
You're not stupid.You know what content marketing is truly about. It's a never-ending battle for your customers' and prospects' attention. Every new piece of content is a link in a taut chain that connects your offerings to your target audience. And you're just one weak piece away from losing your readers (and target audience) forever.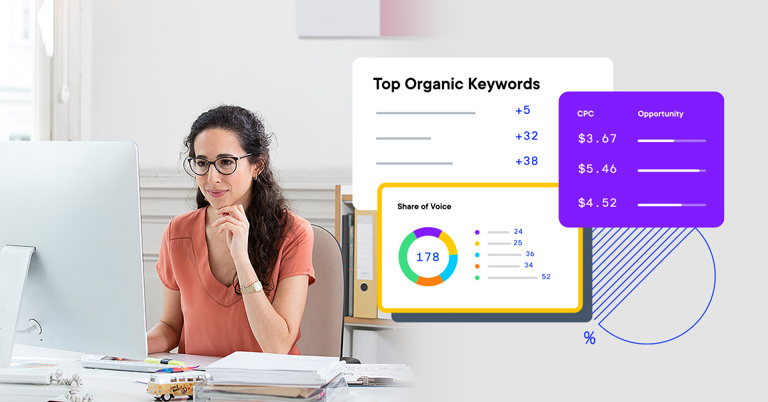 ---
You're not stupid.
You know what content marketing is truly about.
It's a never-ending battle for your customers' and prospects' attention.
Every new piece of content is a link in a taut chain that connects your offerings to your target audience.
And you're just one weak piece away from losing your readers (and target audience) forever.
So you decide to take content creation seriously.
You ignore all but your best content ideas.
You work on each piece of content for as long as necessary to get it right.
And you edit ruthlessly, cutting off excess fat to make sure your content sings.
Then you hit publish.
But what if your brand new content fails again, similar to all the other pieces before it? What if your content ends up like one of the many articles on the net getting zero backlinks and two or fewer social shares?
Maybe it's time to rethink your content strategy altogether.
Perhaps it's time to invest in the one thing that you've been sweeping under the rug all this while: effective content research.
Content Research: The Tried-and-True Roadmap to Creating the Best Content
Content research is all about analyzing online content, picking out the best-performing ideas, and crafting a unique content strategy based on those conclusions.
Ultimately, content research aims to supplement your content writing efforts, helping you publish new content that truly packs a punch. You know, the kind of content that gets your target audience right off their seats, ready to make that purchase.
But if you're still in doubt, here are a few content marketing stats that prove the value of effective research:
The average person consumes 11.4 pieces of content before making a purchasing decision. (Forrester)
75% of consumers expect a consistent online experience, irrespective of where they engage—in person, social media, mobile, or website. Well-researched content can feed all those channels. (Salesforce)
95% of customers consider content as trustworthy when assessing a brand and its offerings. (Curata)
Want to go beyond mere hunches and actually churn out actionable, data-backed content that resonates well with your audience? Want to create great content much more effectively?
You'll definitely love this next section!
How To Conduct Content Research Like a Pro: A Mini-Guide For Content Marketers
Here are ten refreshingly original tips for effective content research (plus an insightful look at how Welcome fits into your content marketing strategy):
Hit that Google search button!
Make BuzzSumo your best friend
Don't sleep on Quora
Capitalize on the Infographics search engine
Strive to understand your target audience
Conduct (intensive) keyword research for SEO
Get on LinkedIn
Discover the magic of influencers
Make the most of research reports
Pry on your competitor's content
Okay, let's dive in.
1. Hit that Google Search Button!
If you're a marketer, blogger, or content writer, you probably saw this coming, or maybe not, but our very first content research tip is also the simplest one: perform a simple Google search.
Here are some ways to leverage the power of search engines:
Tap into autocomplete predictions: This will help you understand different high-value long-tail keywords and the intent surrounding them. But that's just a taste of the candy. Google's autocomplete helps content marketers recognize the volume of content around specific stages of intent.
Don't ignore paid search ads: The logic here is quite simple. If a search query brings up ads, you know there's some business intent behind the topic or keyword you're searching for.
Utilize the skyscraper's technique: Reading through the 10 top-ranking posts for the primary keyword will help you understand how to outwit your competitors. You see, skimming the blog that ranks first place on Google simply doesn't cut it.
2. Make BuzzSumo Your Best Friend
If you've not been using BuzzSumo to inform your content research tactics, you're missing out big time.
BuzzSumo is a freemium platform that helps you discover the best content and outreach opportunities across social media.
At its core, this research tool allows you to discover new keywords, trending stories, and top-shared content.
To use BuzzSumo, simply click on the search bar and enter a term or topic. Then, browse through results with the most social shares.
Easy-peasy, right?
3. Don't Sleep on Quora
What better place to get clues on what to write than a site dedicated to answering other people's questions?
With approximately 400,000 topics on Quora right now, you're sure to find something worth crafting content on. All you've got to do is sign up.
4. Capitalize on the Infographiqs Search Engine
In case you didn't know, there's a full-fledged search engine dedicated to finding infographics.
It's known as Infographiqs. And given that 55% of people prefer to read messaging that includes the use of color, this platform could take your marketing strategy to the next level.
Enter a keyword or topic and find scores of infographics you can cite, review, and attach to your content.
5. Strive to Understand Your Target Audience
This is arguably the most overlooked (and most important) part of content research.
After all, how will you craft good content if you can't speak to your target audience's desires, goals, frustrations, pain points, and fears?
Here are three ways to know your audience better:
Keep an eye on your competitors
This allows you to understand what your competitors are and aren't doing well, how they're targeting the audience you share, and what those audience members are and aren't responding to.
Monitor audience feedback, engagements, and comments
When you monitor an individual's tendencies and actions over time, you learn a lot about what they do and don't like, where and how they seek support, what their purchasing habits consist of, and more—and your audience members are no exception.
Keep track of audience feedback over time through surveys, online forms, as well as their engagements and comments on your web page, blog, social media channels, community forums, and customer support avenues.
Craft buyer personas
Next, create buyer personas if you don't already have them. With buyer personas, you'll be able to understand the exact needs and wants of your target audience.
Think of buyer personas as semi-fictional representations of your ideal customers based on research and data. In short, they are outlines of the main customer categories that convert for your brand.
HubSpot has got an incisive post on how to create detailed buyer personas, so be sure to check it out.
6. Conduct (Intensive) Keyword Research for SEO
We'll cut to the chase and get right to it.
Keyword research tells you what topics people care most about, and assuming you use the ideal SEO tool, how popular those topics actually are among your audience members.
Underline the word topics here.
You see, by researching keywords that are garnering a high search volume per month, you can pinpoint and sort your content into topics you want to craft content on. Then you can utilize these topics to dictate which keywords to look for and target.
In short, here's what we're saying:
By researching keywords for their intent, popularity, and search volume, you can address the questions that the majority of your audience wants answers to.
Sounds doable, right?
Remember, you don't have to break your back with keyword research when you can utilize the best research tool in town: Welcome's content marketing platform (allow us to be a little bit selfish here, wink wink!).
Our platform surfaces real-time SEO data, keyword suggestions, and social share of voice to uncover new content opportunities. Call it the magic wand of content research!
Other notable keyword research tools include Moz and Google Keyword Planner.
7. Get on LinkedIn
Linkedln is a great research resource for marketers and content writers alike.
Like Quora, it's useful for finding out trending topics, hot industry news, and the popular questions your audience is throwing around.
Once you've signed up, use the content suggestions feature on your LinkedIn page to discover content that your member community is raving about.
Cool stuff, huh?
8. Discover the Magic of Influencers
True to their name, social media influencers have the numbers on their side.
They know what's paining the public (aka your target audience)—the exact thing making them lose sleep at night.
As part of your content research, engage with the influencers in your industry.
Ask them to pose specific questions to your audience…questions that you've handpicked and which speak to their pain points and frustrations. Gather the audience's responses and use them to inform your content strategy.
Simple as that.
The drawback? Influencers are not necessarily cheap to hire. If your brand can afford them, though, they can be well worth the investment.
9. Make the Most of Research Reports
Why depend on your own research when you can capitalize on someone else's?
Truth is, research reports (like this one from Welcome) can give you powerful, actionable insights on things that might have otherwise escaped your grasp. More importantly, they can help you stay on top of the latest marketing trends.
Pricing aside, it's easy to get your hands on research reports.
Simply perform a Google search for [your industry] + [research report]. Else, leverage reports from some of the world's leading market research and data analytics firms (hint: Nielsen, CoSchedule, IQVIA, and Gartner make the cut).
You can also scour the internet for case studies, white papers, and other smaller research resources.
10. Pry on Your Competitor's Content
Alando mimicked eBay and made a killing. Xiaomi imitated Apple and made a name for itself.
Google Home copied Amazon Echo and took the home-assistant market by storm.
Notice the trend?
We're not telling you to copy your competitor's content marketing strategy in order to rank high on SERPs.
No, don't do that. In fact, there's nothing that Google hates more than copy-pasted content.
All we're saying is, during your content research, consider monitoring your competitor's content strategy. Finding out what works for others in your niche will allow you to gain insights into the type of content your audience responds best to.
Here are few creative ways to keep an eye on the competition:
Sign up to receive their email updates straight into your inbox.
Track your competitors' social media activity
Review their top-performing content (use BuzzSumo to dig deep into each article, showing total social shares, word count, main keywords, subheadings, and more).
Attend their webinars
Track changes to your competitor's site
Analyze their video content (FYI, 82% of internet traffic will be video by the end of 2022).
And that's it. Our top content research tips.
Hope you loved them. Cheers.
Level Up Your Content Research Game With Welcome!
Bruce Lee once said:
"Knowing is not enough; we must apply. Willing is not enough; we must do."
If you want to create successful content, knowing the ins and outs of content research is not enough. Being willing to put the aforementioned research tips into practice is not enough.
You must go the extra mile. Do something out of the ordinary.
Try a different content marketing tool.
And by that, we mean…try Welcome.
Beyond SEO and keyword research, Welcome's content marketing software helps marketers with content optimization, content-centric analytics, and image and content licensing.
But that's not all.
With our do-it-all, all-powerful content operations platform, you can:
Discover seasonal and trending keywords.
Manage and optimize the entire content creation process, from research to publishing, with customizable workflows that accelerate execution and maximize output.
Drive collaboration across the entire campaign and content creation lifecycle.
Coordinate content across marketing thanks to a built-in template as well as plug-and-play integrations.
Deliver exceptional content experiences.
The clock is ticking on any poor content marketing strategy out there.
What are you waiting for? Get started with a free Welcome account today!