10 Ways to Drive More Word of Mouth from Your Customer Referral Program
Driving word of mouth has long been the secret sauce coveted by brands. The experts agree — it's the most effective form of marketing.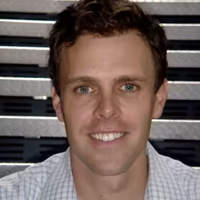 ---
It's also the most evasive to grasp, to promote, to control, and to optimize. At a time when everyone's customers are more connected than ever, word of mouth has changed from a 'nice to have' to a necessity for growth. But a clear shot way of how to create valuable word of mouth that scales has been elusive, less the rarely memorable national TV ads or the few, scalable viral YouTube video campaigns.
Screenshots of Uber's customer referral program.
Powerful, fully integrated, mobile-ready referral programs have presented the answer to this common conundrum as a way to capture the attention of consumers to encourage sharing. Tech companies like Uber and AirBnb were among the early drivers of the referral strategy, but brands in retail (Rebecca Minkoff, Hannah Andersson, Advance AutoParts) and other verticals (Starbucks, Tesla, HotelTonight) have followed suit.
The potential impact of well-executed referral programs like these is huge. Which, in and of itself, isn't surprising. People share what they like. Your customers will share. And their friends will purchase, and participate in the referral program themselves by sharing to your brand within their personal networks as well.
Unfortunately, many brands launch referral programs that fall flat of their potential. This can come from haphazardly throwing up confusing or hard to find calls to action, requiring detailed log in information, not including a quality and fulfillment engine, and making sharing a difficult task.
The key to maximizing the potential of referrals lies in the experience. How do your customers find the program? How are they asked to participate? How does it make them feel? And how can the marketer test, track, manage, and optimize the referral program across the entire customer journey?
Referral programs should be geared towards maximizing two things. 1. creating more advocates who refer your business, and 2. converting more of those referred friends into new customers. The best referral programs do it with beautiful on-brand experiences for the consumer, that feature straightforward CTA's like "Give $20 to get $20", or "Share the Love". The program instructions are clear and the act of sharing is, too.
Screenshots of Madison Reed's customer referral program
Sounds easy enough, but when put all together and promoted across the entire customer journey, there are plenty of things that can go wrong. And when they do, marketers are losing out on referred customers, which by most metrics, are the most valuable customers.
The data collected from over 400 Extole powered referral programs showed that referred friends can make up from 5-25% of an enterprise brand's new customers. For growth and consumer subscription brands, acquisition percentages coming through referral are even higher. And these programs are reaching an audience no other marketing channel reaches. So, to make sure you are getting the most out of your referral program, we've collected Extole's top 10 ways to test and optimize refer-a-friend for your brand.
1. Test the call-to-action (CTA) text to attract more customers to the sharing experience. "Refer-A-Friend", "Get $15", or "Share the love"? What will your customers respond to?
2. Test which CTA locations grab the most customer attention. The global header, or the order confirmation email? Product pages, or email marketing campaigns? Find out!
3. Optimize the look and feel of the sharing experience to generate more sharing and acquisitions. One of Extole's customers ran an a test to see if an image overlay CTA (seen below) would drive more clicks than a plain text version. The image CTA won with a lift of 51.9%.
4. Try different advocate and friend incentives to optimize customer acquisition. Is 10% more enticing than $20 off? Maybe free product samples are more intriguing than discounts? Answering this question could have a huge impact on the performance of your refer-a-friend program.
5. Not convinced incentives are necessary? Take this one a step further. Compare a referral campaign with incentives against a sharing campaign without them.
6. Target different incentives and messaging for first time visitors versus people who have visited before. Do returning visitors refer at a higher rate than first timers?
7. Test a refer-a-friend CTA immediately after someone has written a product review. Do people who rate a product 4 or 5 stars refer others at a higher frequency?
8. Test the look and feel the referred friend experiences when they click on a share link. When they land on your site from the referral link, Is a blanket warm "Welcome!" more or less effective than a personalized one that reminds the friend that their 15% off reward is waiting for them at checkout?
9. Optimize promotional email content, subject lines, and, in the case of advocate nurture emails, frequency. One of Extole's customers who offers gourmet meals delivered right to your door recently ran a subject line test. They pitted "I thought you'd like this" against "Hungry? Check out what I just ordered."
The "Hungry?" subject line resulted in a 38.4% higher click through rate. This was consistent with Extole's best practices: keep subject lines simple, don't mention the discount, and eliminate brand names.
10. Place referral program promotional cards inside of your product packaging. Are your customers more likely to refer once they receive their order? Or after they make the purchase?
And there's plenty more ways to optimize refer-a-friend! Want to learn more about referral marketing and Extole? Email partners@extole.com for more information.