How to Improve your B2B Commerce Experience for Manufacturers
Facilitating a faster, easier, more accurate commerce experience should be the number one priority for B2B businesses right now. This article shares key areas to focus on (from on site search to personalisation). By implementing these recommendations, businesses can make each user more likely to checkout, more likely to return, and more likely to talk to people in their industry about how great purchasing from their business is.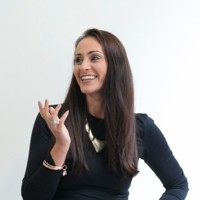 Mellissa Flowerdew-Clarke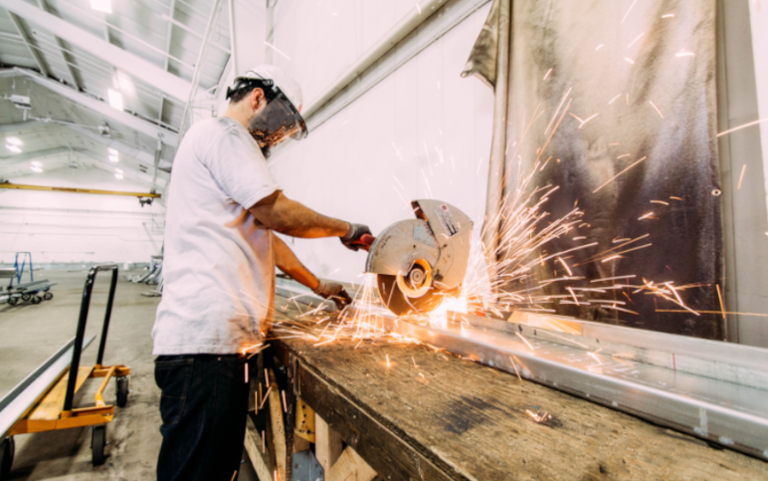 ---
Face-to-face meetings between buyers and suppliers have always been central to building an ongoing relationship in the B2B world. Both parties benefit from the personal touch, and the ease of airing out any queries and sorting potential issues. With the coronavirus pandemic cancelling every booked face-to-face meeting for the foreseeable future, buyers are now looking for a digital solution to the challenge.
At the same time, disruption to factory production has broken links in the global supply chain, creating the added challenge of buyers potentially needing to source new suppliers who are able to deliver. If lockdown measures have limited production or forced the temporary closure of a factory, these potential buyers need to be able to quickly find the solution that your business is offering.
Supply chain disruption, combined with the difficulty of running in-person meetings, means the B2B sector must consider alternative options. McKinsey's recent 'Global B2B decision maker response to COVID-19 crisis' survey covered what B2B decision makers are looking for when researching suppliers, tracking the importance of different digital features in this new marketplace. The survey looked at the UK, France, Italy, Spain, Germany, China, India, South Korea, Brazil and the US, and found that across the board, there's an increase in demand for digital self-serve options that empower buyers to find their solution.
Onsite Search is a Priority
Across all surveyed countries, when asked "what ways of interacting with a supplier would be most beneficial to you when researching/considering suppliers going forward?", the most popular choice was onsite search. Can a buyer visit the company website, search for the product they are looking for, easily find more information, and process their order?
It's important to consider this in terms of the purchase journey. Onsite search often comes early on; a quick guarantee that this company can supply the product they need. After the first point of contact, whether it's a call, email, piece of direct mail or a self-initiated Google search or referral, the company website becomes the most important reference point, always answering questions that a potential customer may have.
For this reason, every manufacturer and supplier needs to ensure there is a search option onsite and that existing product and information pages are up-to-date with relevant information.
From a UX perspective, a visible and well-defined search bar will make it quick and easy for anyone to find products and information. This will result in fewer clicks and less time spent on the homepage. A faceted search will enhance the general search, enabling users to narrow down their search to category, price, product options and custom fields. All of this will improve the customer experience and help customers find what they're looking for, quickly and easily.
Having a well optimised on-site search also has the added benefit of providing further insight into what buyers are looking for and what the roadblocks to purchase are. This information is gold dust; it either shows demand, or it shows opportunity. For example, a product selling at a fairly low rate could actually be getting high search volume, indicating a potential opportunity for the business to push this product to the fore.
These search stat insights can also inform your business of developing trends in terms of customer demand or common difficulties. While there is nothing better than speaking one-to-one with a client about the challenges they are facing in the coming weeks, months and years, having clients visit your site and type their challenges into the search bar is a close second. Use this to tool your sales team with information on what common challenges are driving discussion in the industry. It's also useful in optimising the messaging of onsite copy and any marketing campaigns your business is running. Reviewing search logs can also guide your business on what is currently missing from your site.
The preference for onsite search shows two important points: the buying and research process is digital-first and driven by self-serve opportunities. This shows a drift towards on demand information, giving buyers the ability to research at their own pace.
Logistics, Lead Times and Availability

For a B2B commerce platform, providing detailed information on the manufacturing, shipping and delivery time is a key addition. Availability too, as nothing is more frustrating than finding the right product only to see it's unavailable. This information is vital to future planning. It helps the customer plan their purchases and ensures they fit the time scale of their project. In an increasingly eco-conscious economy, being able to review shipping options and sourcing of products also allows the company to make the right decision based on environmental impact.
As a B2B supplier, think of the common questions that customers would ask, and that your business would ask of a supplier. Aim not only to answer these queries, but to make the answers highly visible and in close proximity to the purchase.
Maximize Personalization
Advancements in digital technology have radically cut the time it takes to understand each individual customer and provide a personalized commerce experience. This technology is widely available; all businesses now have the ability to implement personalization strategies into their marketing and commerce efforts. This is good news, seeing as smart personalization engines used to recognise customer intent can lead to an average profit increase of 15%. The flipside to this, is that personalization has moved from an added benefit of certain businesses to an expected feature across every experience. 33% of consumers abandoned a business relationship last year because of a lack of personalization. This is a necessity, not a nice to have feature, so it should be no surprise that 66% of B2B leaders plan to invest in personalization by 2022.
Onsite, dynamic content is a useful tool to make use of. This is content that adapts based on the data that is fed into the DXP, whether it is account data, previous purchases, search terms, and so on. In the B2B space, dynamic content can be used to display relevant information, based on what is known of the customer. If they have listed their job function as logistics, they can be shown contextual information on delivery times and options, while a member of the finance team will see more about pricing options and different payment plans.
Speeding up common processes is another use, particularly helpful when looking to keep long term customers engaged. There will be a number of actions that returning customers have to redo with each visit, the most obvious example being adding items to the basket.
This is particularly important for B2B commerce as orders can be large and complex, and customers are more likely to repeat their orders when compared to B2C.
Supplying more information to upsell
When customers are returning to reorder from your company, there is an opportunity to upsell existing products and promote new ones. This goes beyond 'customers who bought X also bought Y'. This form of personalization should aim to suggest alterations and explain the reasoning, based on the specific customer's order. Think of it as a digital representation of the sales rep relationship, understanding the developments in a customer's business and reacting with new solutions.
It can also be developed into a website feature, an interactive problem solving flowchart or chatbot that allows visitors to input their problem or need and see what solutions the company would suggest.
Facilitate an easier Commerce Experience
In each recommendation, the end goal of facilitating a faster, easier, more accurate commerce experience remains the number one priority. By hitting each aim, the business makes each customer more likely to checkout, more likely to return, and more likely to talk to people in their industry about how great purchasing from your business is. These improvements build up, a snowball effect that ultimately results in increased sales and a larger, loyal customer base.