Optos talks customer relationships and staring down the crisis
As we all wait for storefronts to reopen, call centers to rebound to full capacity, and sales reps to return to the roads, organizations are strategizing about how to best serve and stay connected to customers. Episerver customer Sharon Shepard, digital marketing director at Optos, Inc is working tirelessly to develop the best approach for their business.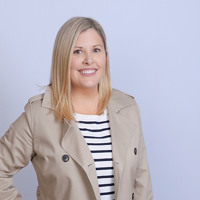 ---
Optos manufactures, markets and sells imaging devices used by eye doctors. Until recently, most of their customer interaction centered around live events such as trade shows, dinner meetings and face-to-face sales calls. Travel restrictions, event cancellations and doctor's office closures put them in a position to rethink their customer programs. The changes in the world turned all eyes toward the digital marketing capabilities at Optos.
"Thankfully, we had a full suite of Episerver products, so we were well-positioned to respond", said Shepard.
Prior to the upgrade and new installs, their digital infrastructure lacked the tools and content required to properly communicate, market to, and support their customers and future customers. Since coming on board, the digital team has managed to grow their email database nearly 10-fold. With the help of Episerver's marketing automation (formerly Episerver Campaign) they have implemented effective digital communication programs which reach both customers and prospects.
In Episerver's B2B Digital Experience Report, a "company's website" and "email" were named the top-two ways, respectively, that B2B buyers like to learn about a company they may do business with. Optos was able to leverage investments in both channels to be incredibly agile and quickly pivot, when it was needed the most.
Within weeks of the shelter-in-place orders, Optos moved from primarily face-to-face customer contacts to 100 percent virtual communications and programs. Shepard emphasizes that, "Infrastructure investments are the unsung hero that allowed the organization to successfully make this transition. This hard work, preparation, and attention to detail is enabling us to provide the tools our customers need to serve their patients even with practice closures. For example, on Episerver CMS, we launched an eLearning Center (website) in less than a week. This tool is bringing our customers and prospects educational, diagnostic, and safety information to help them address patient needs and to use the downtime to complete continuing education requirements. It was amazing and rewarding to turn that project around in such a short period of time."

Using Episerver's marketing automation, they are also working cross-functionally to build targeted lists and run specific campaigns to stay in front of its customers with relevant new content as it becomes available. Eye doctors are facing decisions and issues never before considered. The goal at Optos is to help them navigate this downtime and successfully reopen and meet the needs of their patients.
"Optos is open, taking calls from our customers and providing support such as virtual training. And, thanks in large part to our Episerver platform, we are seeing an uptick in incoming leads and engagement," says Shepard.