How to Provide Actionable Video Feedback to Save Time + Money
Producing a content marketing video? Here's how to collect actionable video feedback to streamline the process for everyone involved.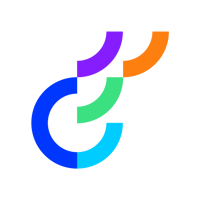 ---
It's 2021, so you know how important video is to a proper content marketing strategy.
Recode predicts that people this year will watch 25 percent more video on phones and tablets than last year.
Think with Google reports that seven in 10 YouTube viewers turn to the platform for solutions to problems they encounter with work, studies, or hobbies.
And more proof that people are actively seeking out video: Using "video" in a newsletter subject line can increase open rates by 19 percent, according to Digital Information World.
Video content is not just for B2C brands looking to entertain or educate consumers. IDG reports that 95 percent of tech decision-makers watch technology-related videos.
But creating quality video content is more time- and budget-intensive than writing a blog post or even making an infographic. And because of the larger financial investment, there often can be more cooks in the kitchen managing approvals and providing feedback.
"Getting all stakeholders to give their feedback as early as possible will save you a huge amount of time and money," confirms Adam Rosenberg, Director at full-service production company Wandering Crew. "For most clients, the sooner you can get the piece to the top of the chain, the quicker the whole process will be."
What to Know about the Video Production Process
Once the business case, strategy, and budget for creating a video have been established, it'll be time to work with a video production partner. Depending on the type of video, you can expect some or all of these steps:
Project brief: Writing a detailed project brief that includes the target audience, key goals and messages, and any style guide information will kick off the project smoothly and align all parties on expectations.
Script development or interview questions: Agreeing on a rough script direction and interview questions (if conducting live shoots) ahead of time will save time on editing down the road.
Production bible: Creating a production bible for live shoots, with location information, shot lists, contact information, and other relevant details, will help the filming go smoothly for all participants.
Storyboards and/or animatic: This is the stage to have a finalized script and image selections (if using images). An animatic (animated storyboard) will give a sense of script timing and help bring the concept to life.
First rough cut: This is the stage to look at the overall story and confirm all elements and images are included. Depending on the video, music selections might need approval here.
Additional cuts: These are stages where only small changes should be made, like tweaking color grading and sound mix.
Your video partner or content team should lay out the number of feedback rounds/cuts budgeted for; expect incremental costs if you exceed them.
Best Practices for Providing Video Feedback
Optimizely Content Marketing Platform has worked with brands to facilitate the management process all kinds of videos: short videos for social media, animated product guides, and documentary-style case studies. And while each project is different, we've learned best practices for keeping the project moving ahead efficiently and on schedule:
Set a clear production schedule with realistic approval times. If there's a key date to hit (a calendar event or product launch deadline), all parties should be aware of it at the outset. But don't design a schedule that gives internal stakeholders only one or two days for feedback if you know it always takes your subject matter experts several days to reply. Conversely, consider giving internal stakeholders a date for replying and negative option – if they don't reply by then, it's considered approved.
Consolidate feedback at each round. Too many approval layers can muddle ideas; the lead client should take stakeholder feedback into careful consideration and consolidate feedback into one statement, rather than passing on any conflicting feedback. Collaborating in one place (like Content Marketing Platform), a shared video feedback template, or Vimeo's review feature can also keep all stakeholder comments focused and together in one place, rather than scattered across multiple email threads.
Don't lose sight of the bigger picture when providing tactical feedback. It can be easy to get too granular a focus (a typeface or a color that's not quite right, for example) and lose sight of the bigger ideas being presented. Keep a focus on the overall project goals at each stage. Rosenberg notes, "Your first round of changes should focus on the high-level issues: the messaging and tone of the piece. Then, as you walk through the edits, you can address the smaller issues such as shot selection and timing."
Be specific and avoid clichés. As Dropbox notes, phrases like "Make it pop" or "Freshen it up" leave too much room for interpretation. Take time to think more about what is behind your like or dislike and provide actionable suggestions for improvement (e.g. adding a longer pause after a key message to add emphasis).
Review the video as your target audience. Leverage any audience insights or personas at every stage of the video project in order to stay on course. A video aimed at providing product-centric specs to IT decision-makers may not be the type of content you'd personally consume, but it could still align to the lower funnel stage needs of your audience.
Providing Feedback in Optimizely Content Marketing Platform
If you know how to drag and drop, you'll find leaving video feedback through Optimizely Content Marketing Platform to be a virtual breeze.
Videos are stored in Optimizely Content Marketing Platform's integrated digital asset management (DAM), but they can also be integrated into workflows.
This means you can invite outside users or other team members into the editing and feedback process.
To start, locate your digital assets such as videos by clicking on the library icon on the left rail. Select the video you'd like to use or edit.
Once the right panel opens up, you can view details such as attribution, usage, dimensions, labels, and even preview the video.
If it's editing you're looking to do, simply scroll down and click on the task.
Now that you've selected your video, it's time to edit.
Click on the pencil to access the proofing & versioning feature.
From here, you will be able make inline edits and proofing suggestions at the spot of your choosing by just clicking and leaving a comment.
You will also find brand compliance guidelines built into the workflow. This way, external stakeholders and internal designers alike can ensure that everyone's on the same page with regards to creative direction.
And that's it.
Interested in putting a stop to wasted time and resources?
Want more control on the video creation process?
Feel like you need to resort to carrier pigeons and smoke signals to actually communicate with your team?
If your answers were yes, yes, and YES, then now's the time to get all your creative and branding people on the same page today.