What is an ecommerce framework and how does it help you scale fast?
It may seem impossible to create a successful ecommerce built on a powerful platform in weeks rather than in months. Here's where an ecommerce framework comes into play. Learn what an ecommerce framework is and what do you stand to gain by building your ecommerce website based on such a framework.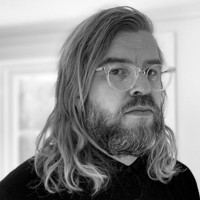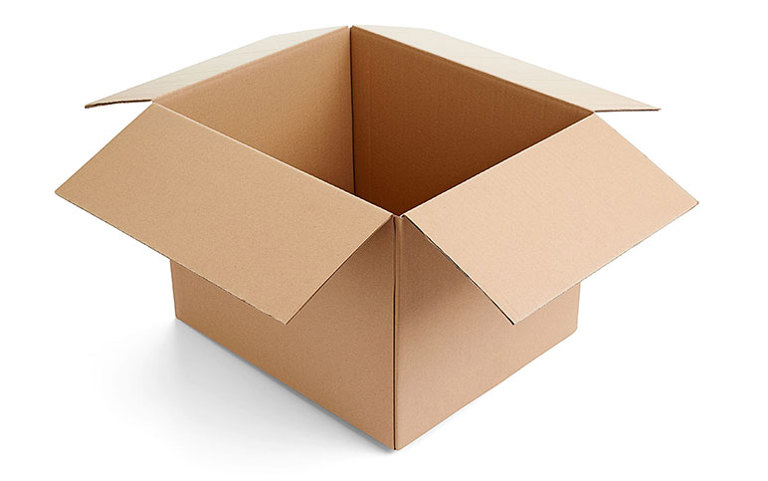 ---
Buy a box. Then think outside of it.
Gone are the days when ecommerce was the ugly duckling cousin of flagship stores in flashy shopping malls. In 2020 we would argue it is more often the other way around - the global possibilities of a well-defined ecommerce strategy far outshine the prospect of starting up physical stores for most businesses.
Despite this, the actual process of creating a successful ecommerce is still defined by either huge IT investments and long processes or by lightweight SaaS services. This is at a time when we see an ever-increasing market demand for ecommerce solutions with a short time to market and reasonable startup budgets. And clients are becoming increasingly aware of the enormous role their ecommerce will play in the future and have no interest in wasting their time on low-fat solutions that will soon be outgrown.
In this paradox, there is a clear need to find the missing link between the simple and the complex. A truly powerful tool with absolute zero compromises in terms of future possibilities, but with a time to market that is measured in weeks, not months. We believe the missing link is a custom ecommerce framework.
What is an ecommerce framework?
An ecommerce framework is a no-compromise solution with all the technical prerequisites that a platform can offer, as well as a truly attractive and modern frontend. A framework solution basically means that you can buy an out of the box solution built on best practice, with a shorter time to market than your average IT-project. This facilitates getting a MVP (Minimum Viable Product) in place which then can be further developed over time.
The top 3 benefits of an ecommerce framework approach
Ecommerce frameworks include the essential integrations

A framework comes pre-prepared with the most sought-after integrations such as the major payment providers, PIM- and CRM systems. Because when you are eager to start selling your products online, why would you want to wait for your agency to develop integrations they have already built several times? Most agencies are well aware of the fact that clients (sooner or later) want some sort of custom functionality, but that the fundamental functionality tends to look almost the same from project to project.

If you can start your journey without having to spend your budget on pure technical hygiene functionalities you can instead use it to improve other more fun and critical areas such as your customer and user experience.

"A framework should encourage possibilities, not limitations. During the design process of it, a clear focus should be to create a really well-crafted ecommerce framework, not a template."

Daniel Georgsson, Design Director, Star Republic

They hold all the expected functionality from the start

Speaking of the customer and user experience, a well-developed framework includes the most common and critical interactions and functionality in an ecommerce GUI (graphical user interface) from the start. This is usually based on many hours studying and evaluating user behavior that has already been done and tested, building on a best practice path others have wandered for you already. So, later on, when you wish to start customizing, you can be sure you are doing so from an excellent starting point.

They enable you to easily convey your brand

A framework should also come with a variety of dynamic blocks and layout possibilities that enables your solution to suit your brand and make it look and feel unique.

A modern ecommerce platform is not just a checkout where people pay for the products you market in other channels. Today, it is most likely your main marketing channel and need to do your brand and offering justice also for the casual visitor, not only for the ones that already have a purchase intent of a specific product or service.
Find your box
As a result of the benefits that come with a framework, a large number of solutions based on a wide variety of platforms are available on the market today. Some platforms are good at one specific part of what you need, others stand out as the option where you will have a truly capable tool on the whole platform spectrum. Many platforms feature a powerful transaction engine where the development focus has always been on payments, logistics and stock handling. Others are originally designed as extremely capable CMSs, which offers you endless possibilities to build your brand through cutting edge content types and integrations. The frameworks built on a CMS core usually can add very capable transaction engines as well as take care of the visual and communicative needs of your brand in a good way.
For many CMSs the drawback has, historically speaking, been that starting up your project has been a time and budget consuming process. Because with many sophisticated options, all projects have started from scratch. This is exactly where a framework comes in. To be able to focus on value-adding features rather than must-haves a framework can supply ready-made components and integrations to third-party services such as payment providers, marketplaces and shipping systems. A framework with well-defined building blocks makes it both faster and easier to get started. Developers are generally more interested in creating new exciting functionality and hate doing the same things over and over, so reusability is key. Happy developer + Happy client = Success.
"A state of the art ecommerce platform framework will let you buy a boxed solution without having you confined to it."
Patric Svensson, Chief Technical Officer, Star Republic
"A framework should come with a complete starter site including both backend and frontend, which will help you as a customer to kick start your project faster and then focus on value-adding features."
Viktor Bergman Talani, Solutions Architect, Star Republic

Once you've nailed it - scale it
One of the upsides of not having to spend all of your budget on the basic installation of your platform is that you give yourself the possibility to spend your money on the adaptation of the platform, based on the knowledge you will gain from using it. Of course from the editors' perspective, but mainly also that from your customers'. You can start optimizing the customer journey on-site as well as building your audience and traffic sources, both in terms of paid and earned traffic.
You can also prove your hypothesis and business idea to a lower degree of risk and cost before you scale up your business. The risk with scaling up your business without having proven your hypothesis to be valid is that you also scale up your costs without reaching enough revenues and customers.
With a framework, thanks to the architecture and frameworks built-in, it is easier to dream big, start small and scale fast. Or to put it simply - learning by doing instead of trying to build the optimal platform in one, long, costly IT project.
There are, of course, also still upsides to this more traditional, ambitious approach. But a framework like the one described in this article provides extended functionality for those who would otherwise have to settle for a more basic platform. In the end, an ecommerce framework approach is all about scalability.
Eager to learn more?
Are you now considering a framework for your next ecommerce platform? Do you have the feeling of standing at a crossroads, eager to embark on a new ecommerce journey, but can't help feeling a bit lost? Are the parameters to consider for your investment ahead totally clear or is there room for further evaluation? Maybe time is of the essence and you feel that it is time to start with a fast, simple - but capable - solution out of the box instead of going for a Unicorn right away?
We are happy to share our extensive ecommerce experience and help you mark out the right path for your ecommerce site.
Please, feel free to reach out to us if you are curious about our Optimizely Content Cloud framework and wish to have a demonstration for further inspiration.
So, get in touch and get going!