You are what you read: A new way to understand buyers
Firmographic data is a good place to start when trying to understand B2B buyers, but it doesn't tell you what challenge they're trying to meet. For that, look at the content they are consuming.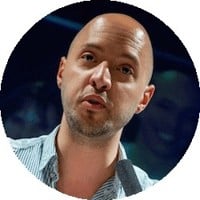 ---
The most common buyer insights that B2B organizations use include firmographic data (job title, company name, department, region, industry vertical, revenue band, etc.), past purchase behavior, lead capture scores, and we may even pore over social media feeds to better understand a buyer's needs and interests. Whilst none of these are inherently wrong, like every data set they present an incomplete picture of the buyer.
I am more than my firmographic details – knowing my industry and my role is useful but it doesn't pinpoint what solution I am looking for to solve my unique business problem.
Similarly, a past purchase is not indicative of what I am doing to do or buy next. Our social profiles are rarely reflective of our actual realities, instead we tend to portray, a more flattering, unrealistic 'curated self'.
Where else, then, can marketers go to learn more about the people they are marketing to?
Understand your buyers from their content consumption
Author Walter Mosley once said, "A man's bookcase will tell you everything you'll ever need to know about him," and it is with this in mind that brands are starting to see the value of understanding what customers are reading and engaging with online.
By learning from prospect and customer interactions as they browse through content, organizations can begin to identify current and evolving interests, inclinations and needs — sometimes before the individual knows themselves.
It's almost as if you can read their mind.
We at Episerver believe that the next step for marketers to gain a greater, more faithful understanding of buyer contexts is through utilizing content analytics to learn from their content consumption.
Content analytics is the process of structuring previously unstructured content, by extracting new information. The output is in the form of metadata that describes that content. This can include the topics, people, places, companies and concepts in the content, sentiment towards aspects of the content, and the language of that content.
By understanding the meaning of content, our Content Recommendations capability uses buyers' content consumption habits to build evolving insight profiles to power truly 1:1 digital experiences.
This is of real value for B2B organizations that use content to nurture prospects across prolonged sales cycles. Content analytics provides a way to put prospects on the correct nurture program automatically and to personalize content across web and email channels.
Some examples of Content Recommendations at work
Whilst it's all well and good to talk about intelligence that can be derived from customers consuming content, what does this look like in practice?
The B2B technology company with 13,000 content items
For Hewlett Packard Enterprise, providing a relevant content experience for prospects and customers alike was a huge challenge at the individualized level: the organization has over 13,000 articles and gated assets available across its website. HPE was looking for a solution that automated the delivery of relevant content on web channels, increased the number of form fills by showing more relevant and valuable gated assets, and reduced time spent by the marketing team building automation rules.
The prohibitive business cost of manually building business rules to personalize the experience for every visitor required the organization to turn to Episerver to achieve marketing efficiencies and scale.
The information services organization that wanted to make emails buyer-centric
IHS Markit's marketing program saw product teams across the company send batch emails with Eloqua based on what they thought was most relevant to buyers. This manual approach was both time consuming and less effective when applied across all email touchpoints due to the wide variety and dynamism of buyer interests. The organization knew that staying relevant to buyers was paramount to its success and embarked upon a journey to make their demand generation emails as buyer centric as possible.
The business was looking for a solution that increased engagement with articles and products in emails, personalized emails at scale with no extra manual effort required and enabled greater understanding of buyer interests and intent.
Episerver's technology powerfully builds a deeper buyer dataset – beyond mere firmographic or lead score insights – and operationalizes to power a truly 1:1 personalized experience. The popular aphorism is "You are what you eat." but thanks to Content Recommendations, a more accurate statement would be: "You are what you read."