Event
Digital Labs: Building a smarter tech stack with Optimizely & Siteimprove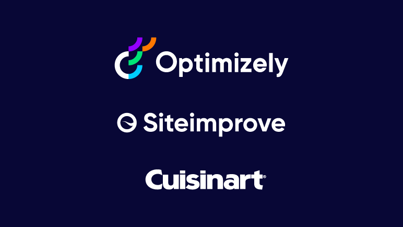 Get access now
Get practical advice from Cuisinart on how to develop a smart tech stack that allows you to easily make your website accessible and inclusive to all.
To better understand and serve your customers, your team needs tools and processes to help them move faster, adapt to change, and make smarter, data-informed decisions. How do you design an effective tech stack that drives agility and growth for your business?
Join Optimizely and Siteimprove for the fifth edition of our Digital Labs event series on Building a Smarter Tech Stack to discover digital solutions that can help your team deliver better customer experiences and achieve greater outcomes.
Watch the recording to:
Uncover proven insights and best practices from leading brand Cuisinart
Get expert tips on optimizing website accessibility to meet industry standards like ADA and WCAG
Learn how to assemble a smarter tech stack to regain control of your website and content