Video
Stop guessing, start testing - The power of Web Experimentation
We've run over 1.8 million web experiments that enable 9,000 leading brands to increase CRO, revenue and engagement.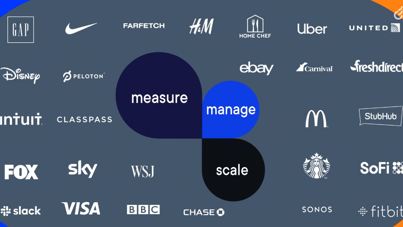 Unlock the demo video
Now that you've got a taste of what A/B testing is and have already seen some success stories, let's go a bit deeper into Web Experimentation with our demo. We'll show you how using A/B and multivariate testing to optimize every aspect of your web experience from messaging, imagery and layout, to forms and so much more, can be done.
Don't guess, A/B test
Test changes before rolling them out across your website. Learn what actually improves performance. Run multivariate tests, multi-armed bandits, A/B/n tests, backed by data science.
Move the needle
Quickly set up tests with our visual editor, measure with events and optimize for the metrics that matter the most to your business. Any marketer can do it!
Increase revenue
Convert more of your traffic into real world sales and conversions using experimentation. Use personalization to show them 1:1 custom touchpoints using data from your website.