Making personalization easier with Optimizely Data Platform (ODP)
The newly rebranded Optimizely Data Platform (ODP) enables marketers to bring personalization technologies together, creating greater efficiencies, providing improved insights and driving additional value to customers.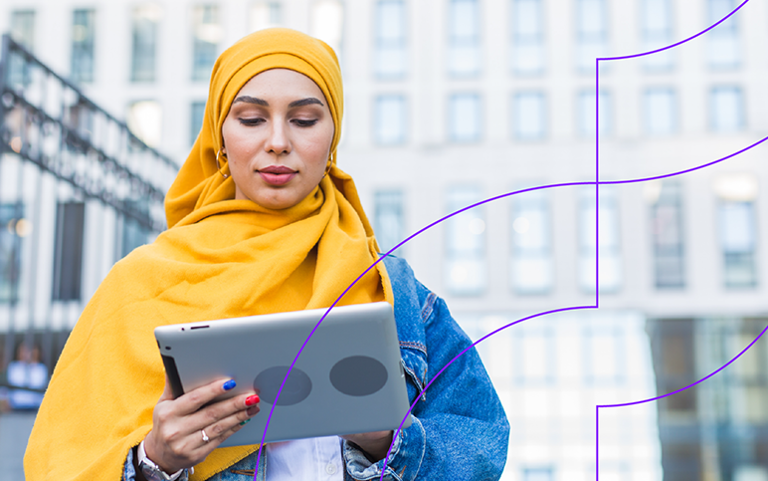 ---
Personalization is a hot topic, but it's not as easy as it sounds. Setting it up can be a lot of work. Personalization requires data that can be used to increase the value of the digital experience for your customer. But for many companies, data is in multiple places and platforms and it's challenging to use it effectively. You may have data scattered and siloed in places like Google Analytics, customer relationship management (CRM) software, an email service provider (ESP), a marketing automation platform (MAP), a digital experience platform (DXP), and your ecommerce platform. Being able to have a central repository for customer data is hugely valuable, which is what the Optimizely Data Platform (ODP) is for.
Before we get into how you can leverage ODP to improve your personalization efforts, let's back up a bit and provide some useful context for this new offering from Optimizely. Episerver acquired Optimizely in October 2020. As a leader in the Digital Experience Platform (DXP) market, Episerver has a long history of making strategic acquisitions that improve customer experiences and make marketers' lives easier. In January 2021, Episerver announced a strategic rebrand as Optimizely. In March 2021, Optimizely acquired Zaius, a leading Customer Data Platform (CDP), furthering Optimizely's commitment to help organizations unlock digital potential.
When my company, Brilliance Business Solutions, started working with Episerver (now Optimizely) back in 2013, personalization was already a differentiator in their product line with their use of visitor groups. Over the years, Optimizely has continued to expand personalization capabilities through visitor intelligence technology like product recommendations, content intelligence and content recommendations. The acquisition of Zaius, that is now rebranded to Optimizely Data Platform (ODP), enables marketers to bring all of these technologies together, creating greater efficiencies, providing improved insights and driving additional value to customers.
Centralize your data with ODP
One of the primary benefits of ODP is that it enables you to bring all your customer data together in one spot and use it to make experiences more relevant to your customers. By having the data in one place, it reduces the need for marketers to go to different teams organizationally to pull information together. ODP has over 50 pre-built connectors including:
Optimizely DXP
Magento
Shopify
Facebook
Google Ads
Google Tag Manager
Zendesk
Gorgias
Bronto
Mailchimp
Salesforce Marketing Cloud
Hubspot
LoyaltyLion
Poplar (for Direct Mail)
Zapier
and many more
If by chance the system you want to integrate with doesn't have a pre-built connector, ODP has tools that make it easier to create custom integrations. This can be especially powerful in the B2B space for manufacturers and distributors who need to connect a variety of data sources including their Enterprise Resource Planning (ERP), CRM, accounting and marketing automation platforms.
ODP leverages identity stitching to match the unique identifiers in different systems so you can see a single customer profile that pulls all the information together. It allows you to understand each customers' lifetime value, average order value and more. With a better understanding of your customers, you can then create segments (groups) that are based on customer behavior and use these segments to:
Display different content on the website
Trigger segmented communications (emails, SMS)
Display personalized exit popups (change what is shown based on what you know about them)
Send abandoned cart emails that are different based on their segment
Run different Facebook, Instagram and remarketing ads based on their segment
For more information, check out the video below:
Make personalization part of your ecommerce strategy
Managing and improving the results of your ecommerce site is an ongoing job, and personalization is an important strategy to increase customer loyalty, increase your average order value and increase your customer lifetime value. We have clients on our Optimizely Success plans that have recently implemented ODP. They see the Optimizely Data Platform as a game changer and are excited to leverage the segmentation and audience intelligence that is data-driven, tangible and in real-time.
ODP can be configured using its Activation channel to send SMS or Email directly from the platform (but it will require an extra license when you use the tool), or you can use its API to connect to your own ESP through pre-built connectors. Then marketers can build segments and start using them. Consider starting with a personalized abandoned cart email. Abandoned cart emails are a powerful way to drive more revenue. It doesn't stop there. ODP offers 125 pre-configured recipes to enable your marketing team to move quickly. What types of things can you do?
Create an SMS campaign that targets shoppers whose order likelihood is determined by the ODP to be "Likely", "Very Likely", or "Extremely Likely".
Create a modal popup (i.e., exit popup) to add users to your email list, and put limits on it to keep customers from seeing it too often.
There is a lot that can be done using the data and functionality of the ODP. The opportunities are exciting but can also be daunting and time consuming. Not sure about the best way to start for your business? Need help maintaining your Optimizely ecommerce site, working on personalization, continuously improving your results? Let's talk. Optimizely offers great tools for B2B companies and having a development partner as part of your ongoing roadmap planning and execution helps keep you on track to reach your goals!