Free SEO checklist: Content for SEO & best practices
Download our SEO Optimization checklist and PDF to ensure that you are following best practices and optimizing your content to rank well in search.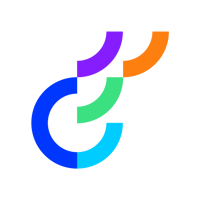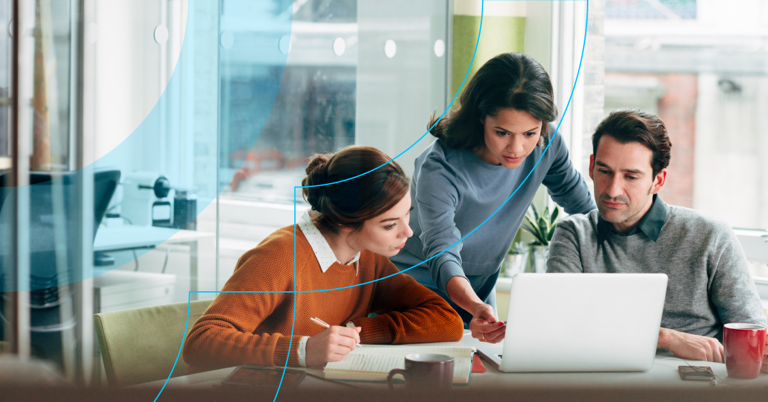 ---
With search engine optimization (SEO) becoming such a crucial part of content marketing, it's important to understand how to produce optimized content that will reach your target customers.
After all, 93 percent of online experiences begin with search, and 51 percent of web traffic comes from organic search. When your audience has questions, you want to make sure that you own the top search results that provide answers. And with the rise of voice technology, SEO is becoming even more important; your content needs to rank in Google's answer boxes in order to be discoverable on voice-controlled devices.
Search engine algorithms take numerous factors into account when ranking content. Yet, we can sum them up in the following seven attributes of optimized content:
Seven Attributes of Optimized Content
High-quality: It's more critical than ever that your website and blog content is high-quality, well-written, and unique. According to Searchmetrics' 2017 Ranking Factors study, "relevance" continues to be the top SEO ranking factor. This indicates that there isn't a single optimization tactic more important than creating quality pieces of content aligned to your audience's interests.
Crawlable: Your website's content needs to be crawlable, findable, indexable, and understood by Google and other search engines. This is a foundational step to ensure there is nothing from a technical SEO standpoint that's preventing your content from ranking.
Demand-driven: Keyword research and market research should ultimately inform what you're writing. Taking this step will help ensure your content aligns with topics that are of interest to your audience.
Intent-driven: This step is going beyond keyword research and starting to interpret what the searcher's intent is. Your content should not only align to topics that are of interest to your customer; the content angle, format, and approach should match what the user is looking to do on your site and what actions they are looking to take.
Optimized: Does the content include optimized, on-page SEO tags? Does the page load quickly? Is it mobile-friendly and does it provide an exceptional user experience? Is the site secure (HTTPS)?
Credible: Are you an authority on the topics you're covering? (For example, if you're an insurance company creating content about makeup tips, Google won't rank it well, no matter how good it is – because you're not a credible voice on the subject.) Is your content well-researched and data-informed? Does it provide inherent value to end users?
Amplified: Have you distributed your content through social media, email, PR, and other marketing channels to drive social shares and backlinks?
It's a lot to consider for every piece of content. Especially when SEO is just one tactic that content marketers need to think about, among many others.
As Optimizely Content Marketing Platform's SEO Lead, I advise our clients on how to integrate SEO strategy and best practices with content marketing – without the process becoming so unwieldy that it becomes undoable.
That's why I've created this blog post and downloadable SEO checklist to cover the most crucial on-page and off-page tactics you should consider while writing your next piece of content. By following the checklist, you'll ensure you're creating content that will contain all seven of those attributes and rank well in search. Over time, you'll internalize many of the steps until they become ingrained in your content creation process.
Our Step-by-Step SEO Checklist for Content Marketing
Topic Identification and Keyword Research
Research is the first step to ensure that your content will drive organic traffic in the long-run. SEO keyword research tools, such as Optimizely Content Marketing Platform's Idea Lab, can help you identify topics that are of interest to your audience and can drive significant organic traffic. Look at factors like search volume, which tells you how much people are searching for a keyword; opportunity, which gives insight into how hard it will be to rank in for a keyword; and seasonal trends, to see when people are looking for it.
Have you identified 2-3 target keywords that summarize your topic(s)?
Is the topic search volume seasonal and have you scheduled it into your editorial calendar accordingly?
Did you perform a search on Google or Bing to see how competitive the keywords are and what other brands own search engine results page (SERP) real estate? (Consider this: 65 percent of domains ranking in the top three positions for highly competitive keywords are already secure, according to SEM Rush's 2017 Ranking Factors study. If you're looking to usurp companies in a very competitive space, make sure that you're an authority on the topic and write a very strong piece.)
Have you identified long-tail keyword variations to develop a targeted and unique angle?
Did you outline the most frequently asked questions your audience is asking about the topic to address specific needs and/or pain points?
Search Intent and Content Format
At this stage, content creators must get inside the heads of their audience to identify what content format, angle, and style will lend itself best to the topic.
Did you perform a Google or Bing search to understand what formats and topics are being surfaced high in SERPs?
Are search results primarily product pages or long-form articles?
Have you determined if there is a Google Answer box to see if the keyword is primarily informational?
Does the SERP include video, images, carousels, or other search integrations?
Content Creation
The following steps will help you understand what elements go into an optimized piece of content. However, it's important to remember that high-quality content is the most critical factor. Focus on producing the best piece of research-backed content you can, while leveraging tags and other on-page elements to ensure it's optimized.

Content Quality

Is the content high-quality, well-written, informative, and useful?

Research and Data

Have you identified unique, valuable, and shareable statistics that can inform and validate your content?
Are you able to prominently call out key statistics that are informational and shareable?

Keyword and Content Optimization:

Does your title tag include primary keywords upfront? Does it have a call to action (CTA) and is it fewer than 65 characters?
Does the meta description include primary and secondary keywords and a CTA? Is your description fewer than 300 characters?
Have you used H1s, H2s, and H3s to structure or outline your article with relevant keywords?
Do all image alt texts describe the image and include relevant keywords, if possible?
Does your content leverage structured data such as schema markup or JSON-LD to call out appropriate on-page elements?
Is the content length appropriate for the user intent of the topic and significant enough to address the topic? (Note: The average content length for the top 10 ranking domains is 1,900 words in 2017, according to the Searchmetrics 2017 Ranking Factors study)

External and Internal Links

Have you included optimized anchor text links out to relevant content on-site and off-site?
Are there other areas of your website where existing content could link to your new post?

Calls to Action (CTAs) and Conversion Optimization

Did you include relevant CTAs within the body of the content?
Does the content have email sign-up CTAs?
Can the content be easily shared through social networks?
Does the content include contextual CTAs that are relevant to the reader at the appropriate stage of the funnel?
Content Distribution

Content distribution and paid amplification are critical to generating backlinks, social shares, and domain authority necessary for content to rank in highly competitive topic areas. Search engines want to know that people have read your content and found it useful before they recommend it to others by giving it a high ranking.

Organic distribution

Email: Is there an email newsletter in which you can distribute this content?
Social Media: Can you share this piece of content on Facebook, Twitter, LinkedIn, Instagram, and other social networks? Can you encourage others within and outside of your organization to share it with their social channels, too?
PR: Can you integrate this content into any PR pushes? Is it worthy of coverage from publications and bloggers?
Partnerships: Are there partners who would benefit from having this piece of content on their site? Could they drive their audience to it through a backlink?

Paid Amplification

Paid Search: Are there keywords that you can target in paid search so search engines can put it directly in front of people who are looking for this content?
Paid Social: Can you distribute this through paid social channels to increase reach, drive social shares, and increase traffic?
Native Advertising and Content Discovery: Is there a native advertising campaign or push that can help amplify the reach of this content?
Retargeting and Remarketing: Should you consider retargeting the audience that reaches this content, further nurturing them and bringing them further down the conversion funnel?
We hope this SEO content optimization checklist and PDF will help you improve your content marketing efforts, ensuring you are reaching the right audience and achieving the KPIs meaningful to your company. Digital marketing is a continually evolving landscape, but ensuring your web pages are optimized with high-quality content that ranks well in search will always give your business an edge.
Additionally, below are a few great resources that will help you better understand what ranking factors are the most important to consider when writing content and trying to boost traffic through organic search.