Browse apps
Privy
Sync Privy's email lead capture tools to easily import new customers to Data Platform.
Description
Privy
Send your customers captured in your Privy forms and pop-ups to the Optimizely Data Platfrom (ODP, formerly knowns as Zaius).
Connecting Privy to ODP
If you are a Privy user, you are able to sync your contacts to your ODP account to add your new subscribed contacts to your lists.
After you complete the following steps, any time a contact of yours signs up for your Privy campaign, they will automatically appear in ODP.
From the account dropdown, click "integrations".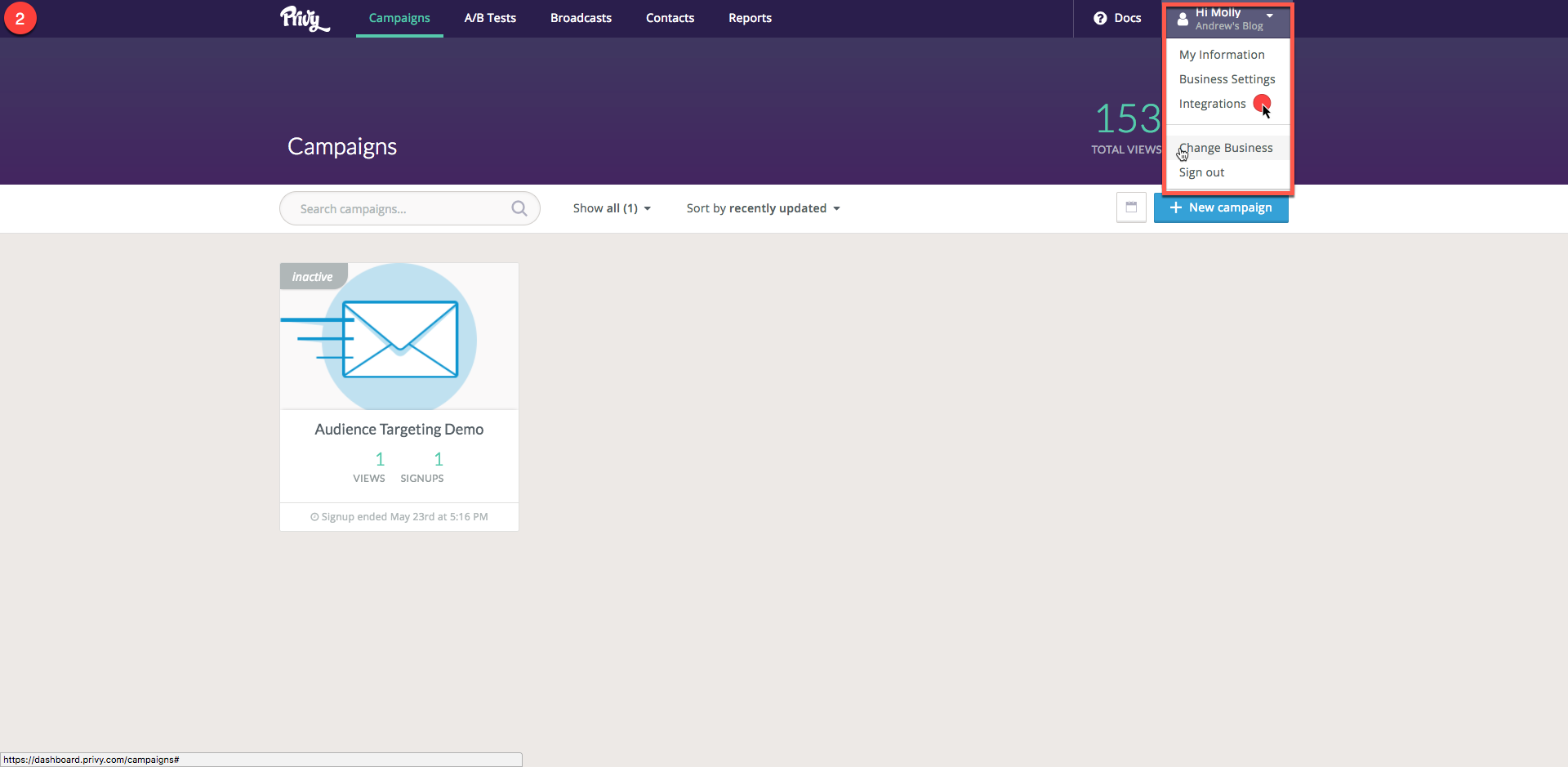 You will be brought to an area labeled "Linked Accounts". From this page, click on the icon for ODP.(Note that it might still be under Zaius).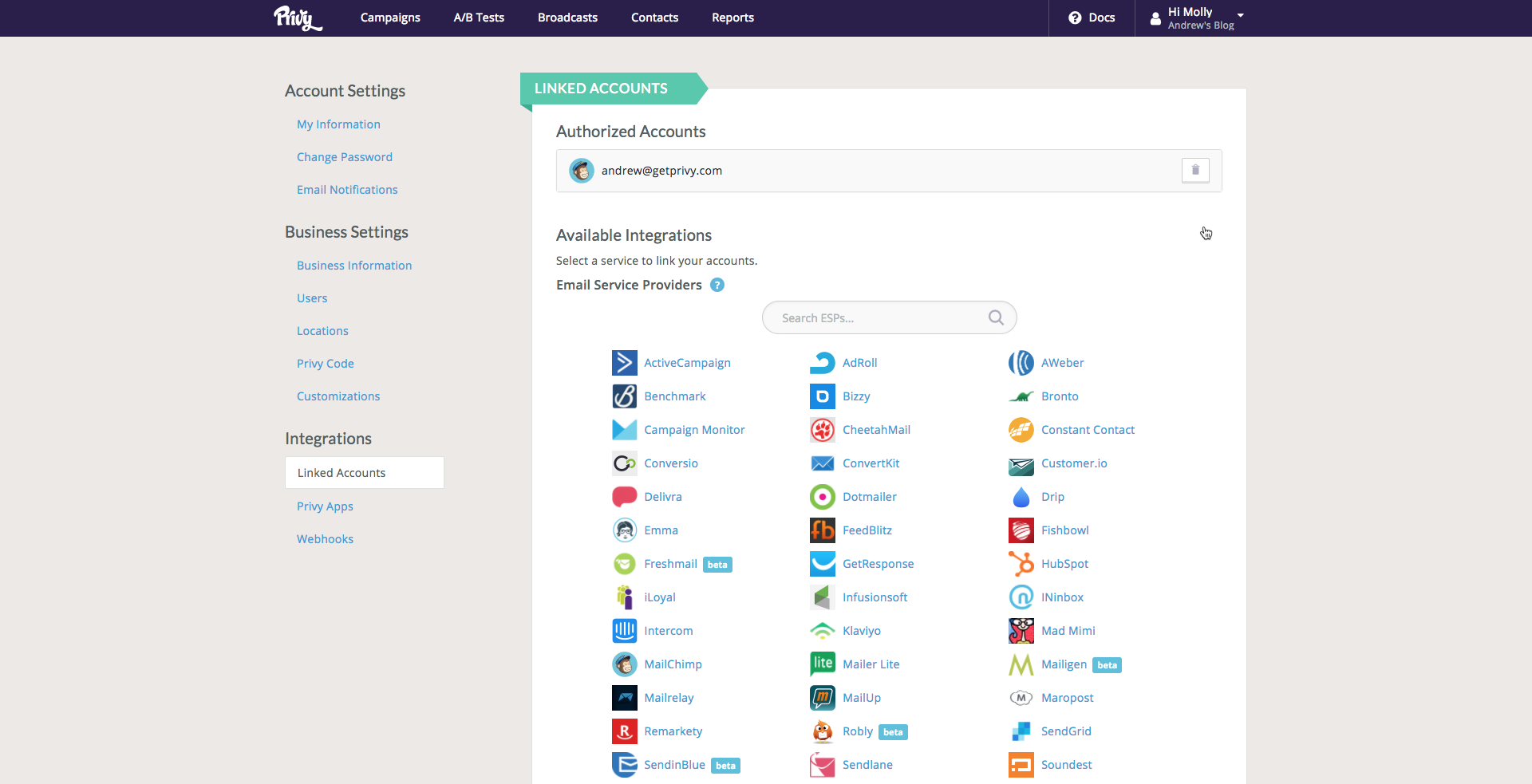 In the dialog that appears, enter your email address and Tracker ID from ODP, then click "Link Account."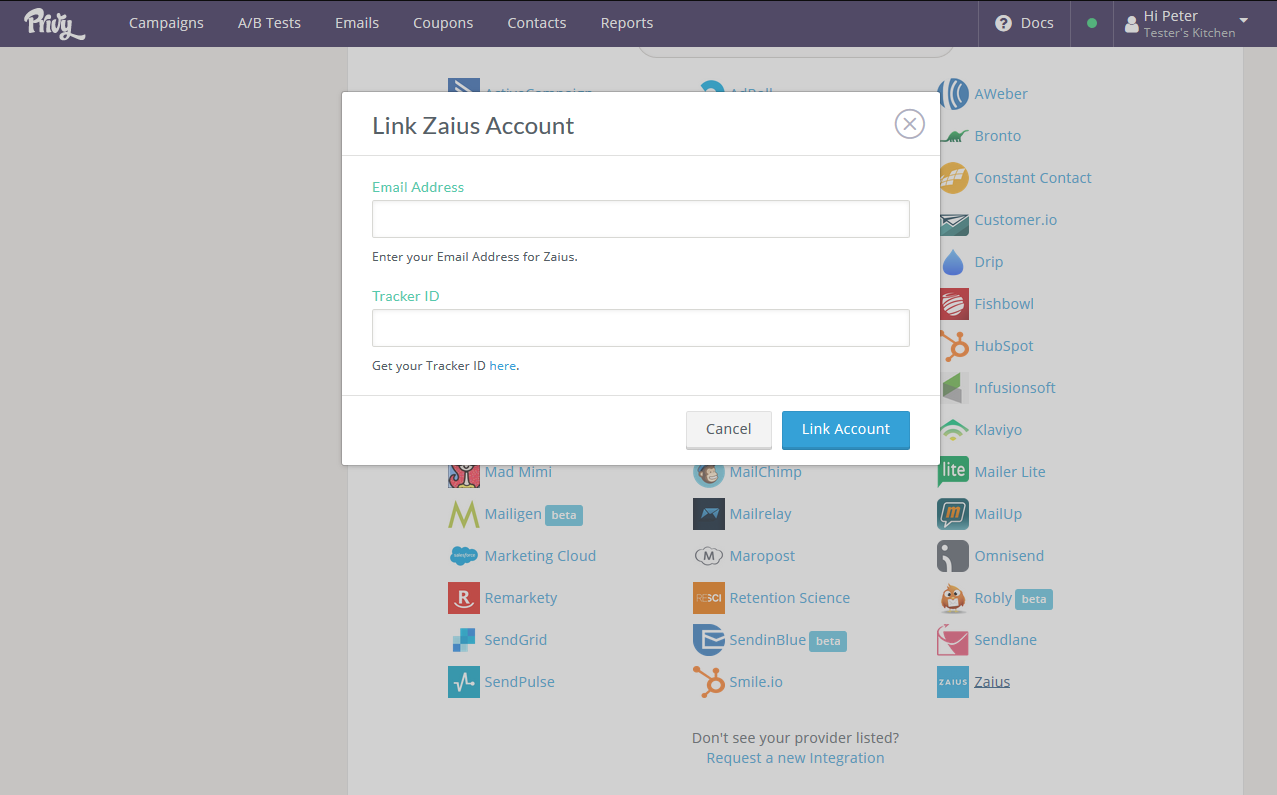 Privy and ODP are now connected, but we still need to configure an automation rule to sync from Privy to ODP. From the top menu, click on Campaigns.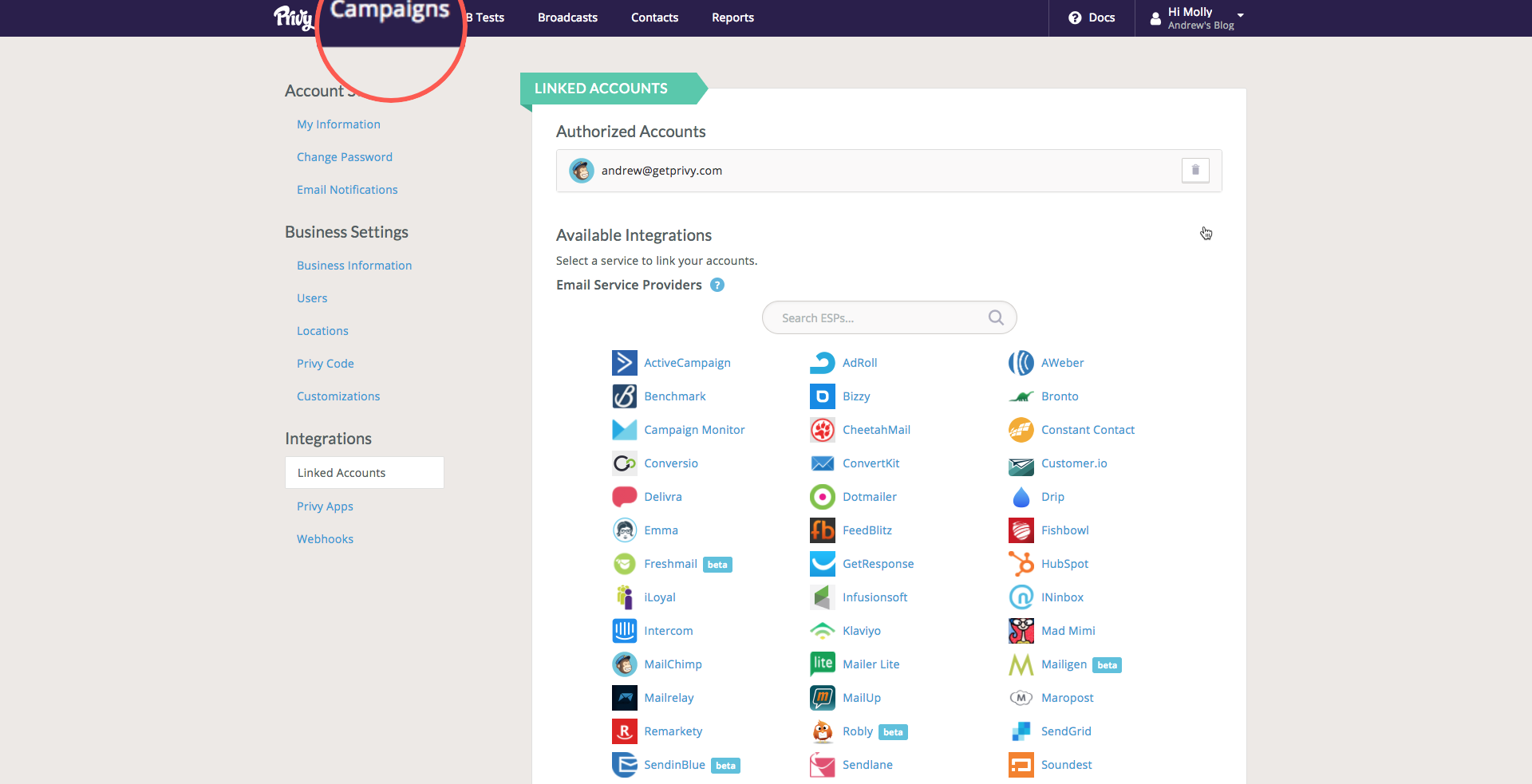 From the campaigns page, click on a campaign and navigate to the Automation section.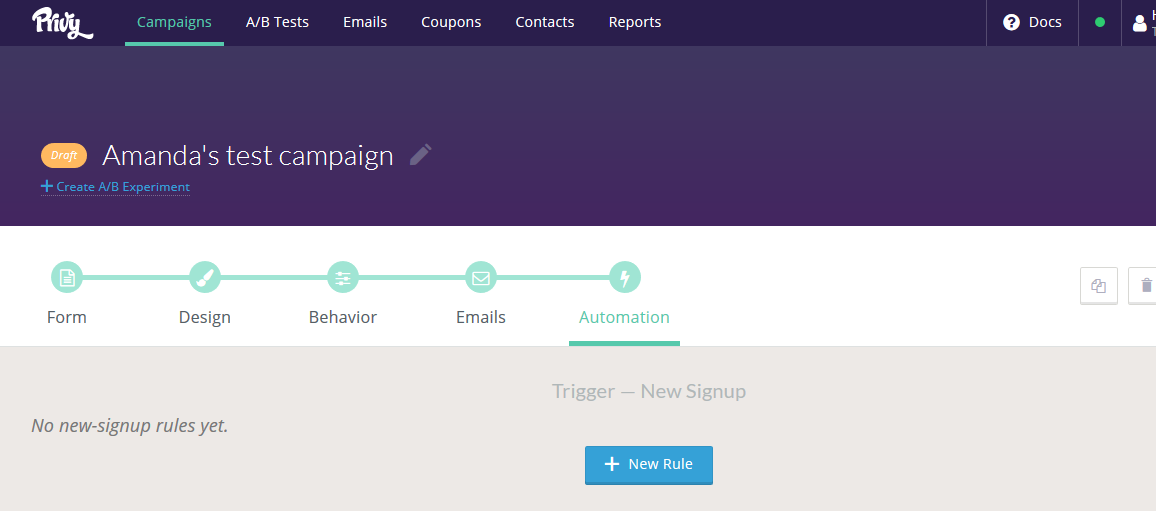 Click the New Rule button and configure what should happen to a contact when they sign up for this Privy campaign, then click Save.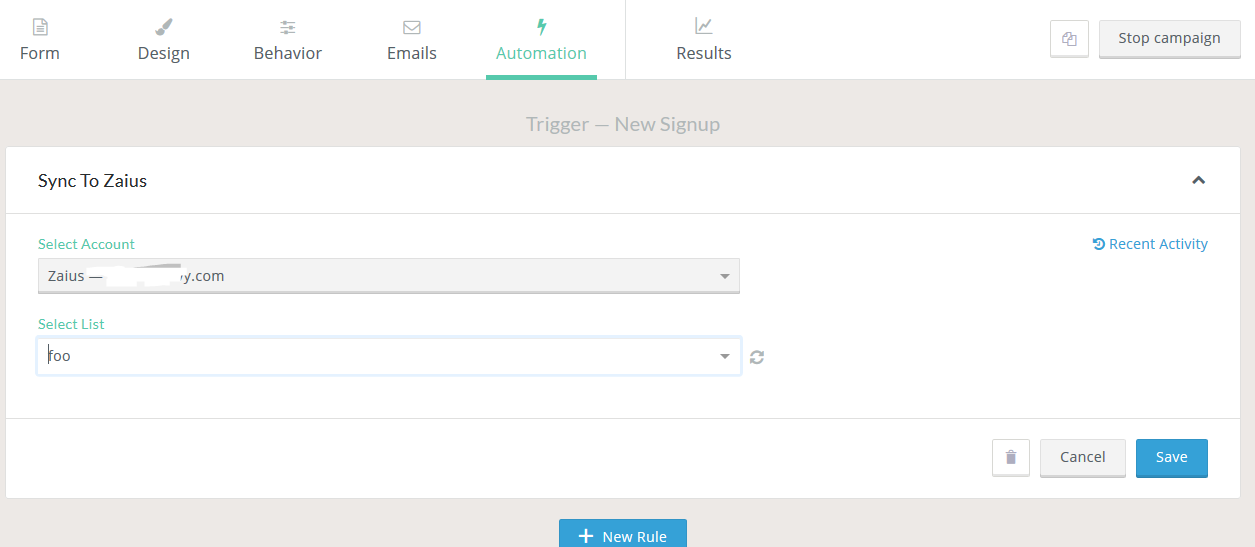 Congratulations, you've now set up your ODP email sync!
Syncing Additional Fields to ODP
By default, a customer's email, first name, and last name are synced to ODP. To sync additional fields, add afield in your Privy form and ensure it matches the field in ODP you want to sync to, such as:
phone street1 city zip ... Note that certain fields in ODP, such as "gender," have input validations (must be exactly one character) that can prevent successful sync.