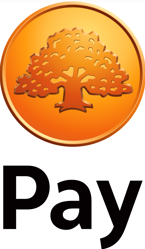 Swedbank Pay is an omnichannel platform, covering the entire spectrum of e-commerce and in-store payments. Born from the unique experiences of using Babs, Swedbank Card Services, and PayEx, as well as complemented by a retail bank. Swedbank Pay emerged from a blend of market-leading experience with a strong product portfolio covering the entire payment mix across all retail sales channels. Providing merchants with the freedom and flexibility to choose within the payment method, enabling a convenient consumer experience, and thus increasing sales conversion rates.
Highlights
Allow your shoppers to pay swiftly and securely with credit card (world-wide), invoice (Norway and Sweden), Vipps (Norway) and Swish (Sweden). Returning shoppers can pay with stored cards and invoice details to speed up the checkout process, increasing conversion and providing a better user experience.
Give your customers maximum flexibility with multiple payment methods.

Make shopping easy for customers with the option to be remembered.

Safe and secure for both you and your customers.

All payment methods are optimized for mobile.
Get the app
Send us a request and the app publisher will get in contact with you directly.