August 8, 2021
3 key learnings on how the English Football League live stream and generated £42million revenue during the pandemic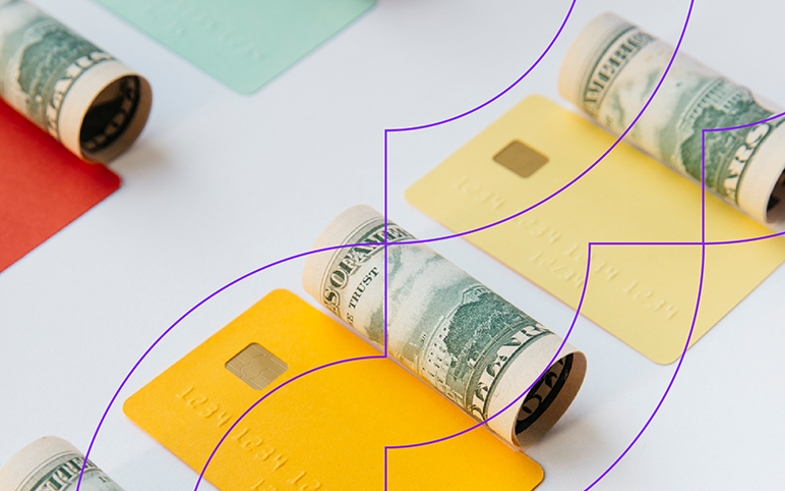 ---
While almost everyone working from home was diagnosed with webinar fatigue, there has been a growing appetite for live streaming. According to Tech Jury, the live streaming industry has grown close to 100% within 2019 and 2020. From virtual concerts to live football matches, organizations are tapping into live streaming to connect and engage with their followers worldwide due to the pandemic.
Live streaming has immense potential, and it's relatively easy to mobilize. However, deploying an engaging and successful live stream needless to say, requires some preparation. Organizations need to lay a solid foundation which are understanding what the customers want, using a solid technology and preparing the team, before going live.
Here are the three key learnings from the English Football League (EFL) on creating an impactful and successful live stream.
Learning #1: Knowing your customers
The pandemic coupled with lockdown have changed the way people use internet and especially the type of content they seek. Live videos, for instance, has become an increasingly popular choice for entertainment as live-streamers expect their earnings to grow even post COVID19. This change of behavior, however, isn't limited to digital natives alone.
Non-digital natives may not be familiar to use the internet as a source for entertainment, but the pandemic has changed that. Russell Byrne, Head of Digital at the EFL, stated, "We have an older demographic, and they're not digital natives therefore live streaming football on their devices isn't second nature. However, perceptions have changed, and when we made live streaming an option, our followers embraced it." Lockdown has altered people's day-to-day habits therefore, it's unsurprising that non-digital natives are more prone to use technology than during pre-pandemic. Sometimes offering an alternative for end-users to interact with brands during these uncertain times can lead to surprising results.
Learning #2: Having the right tools
COVID-19 has forced many businesses to prioritize digital transformation, which also includes investing in the right tools for organizations to operate efficiently and effectively. It can be daunting and confusing when trying to find what's out there on the market as one technology claims to be better than the other. But beyond all the bells and whistles, businesses need to ensure that they're investing in the right tools that are future proof and scalable.
A technology that allows flexibility and scalability is one that's futureproof. Joey Moore, Senior Product Director at Optimizely, said, "We're living in uncertain times, and we've seen tremendous change. It's key to invest in a technology that is flexible and allows room for innovation to grow ideas and create new experiences for customers as their expectations change over time." With live streaming, there are many moving parts to manage such as social media management, payment gateway, website stability and security, amongst other things. A robust technology will be the cornerstone of a successful live stream to unify and sync the various functions. Optimizely Digital Experience Platform, for example, simplifies businesses to create a sophisticated online experience and flexible enough to integrate with the latest applications.
Learning #3: Preparing the team before kicking off
Ultimately, it is essentially people behind the scenes that are making sure that once you've gone live, it'll be a smooth sailing journey. Unfortunately, technical glitches occur, which may be beyond your control, however, making sure the team is ready and aware of their roles are within your control.
Before hitting the live button, the team should already know their roles to minimize any ambiguity. Jon Tonberg, Director of Technical Solutions and Delivery at Kin + Carta, said, "Apart from technology, the team also needs to bring their A-game in terms of attitude and behavior on the day you're going live. There are multiple partners collaborating on EFL's Match Day therefore, we made sure that everyone understood their roles and responsibilities, and we also kept an open communications line to work swiftly." When it comes to live streaming, the team has to be on the ball and keep their eyes peeled to solve emerging issues as and when they surface.
When it seems as if everyone is hopping on the live streaming train, it doesn't mean that there's less value in it. It is projected to more than double its growth by 2021, becoming a more than $70 billion industry. There's vast opportunity in live streaming, and businesses need to understand that it's not just limited to gaming alone. From football to musical performance, live streaming is another platform that consumers are comfortable with, and there's plenty of marketing opportunities.
To learn how to create an impactful and successful digital presence for your organization, watch our webinar with the EFL titled 2020-21 A season like no other - engaging football fans during the pandemic.