6 Key product content considerations for wholesalers and distributors
In today's digital world, we expect to find what we need at the click of a button (or using voice). It's about instant gratification. If we have questions, we want them answered immediately.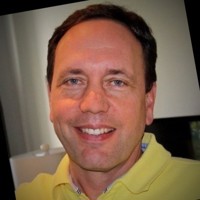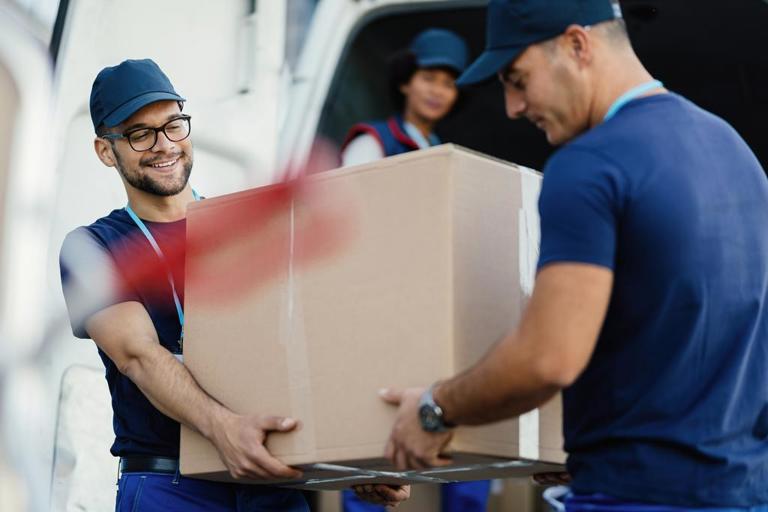 ---
We're not just looking for information in our personal lives. We're looking for information in business. B2B customers want and need easy access to information to do their jobs more efficiently.
As a wholesaler/distributor, you need to enable your customers to quickly and efficiently find what they need so they can get on with running their business. If your customers become frustrated by not being able to get the information or products they need, they will turn to your competition. In order to deliver that experience, many distributors are venturing into ecommerce.
Delivering a B2B ecommerce experience that gives customers the information they need to research a product and make a purchase begins with building a strategy around how you're going to acquire, enrich, and display your product content within your ecommerce platform.
Customers need access to product data to help them find the right products and inform their purchases. And they're increasingly turning to online research to get this information. According to a study of B2B researchers by Google, 89% of B2B researchers use the internet during the B2B research process. Customers are spending time educating themselves, evaluating your competitors and analyzing the right products and services for their businesses. Your product content has to answer the questions they're asking or they will go elsewhere to find the information they need.
And the reality is, without robust product content, your ecommerce site is like a grocery store without any food on the shelves. Pretty useless. You don't want your customers to go hungry.
As you begin your ecommerce journey, here are some critical questions you should consider as you plan your product content strategy – and helpful tips to get you on your way to building out an ecommerce solution that meets the needs of your customers.
What is your current product content landscape?
We'll be the first to admit that building your product content strategy isn't exactly an overnight thing. Some distributors spend millions of dollars and dedicate multiple people to maintain their product catalogs. Before you start building out your product content strategy, take a moment to assess your needs. More specifically, ask yourself a few questions like:
How many SKUs are in our catalog?
How many products do we want to offer online?
What verticals do we serve?
What kind of product information do our customers expect to find?
Okay, so these first questions are pretty basic. The point is, you have to map out your product content needs BEFORE you can build a deeper strategy around how you account for those needs. That brings us to our next two questions…
Where are you getting your product information today?
It's important to consider where you are getting your product information from. Are you getting it directly from your manufacturers? Are you part of a larger group or association like IDEA or AD that offers ecommerce feed services? Are there multiple product feeds you need to account for? What percentage of your product offerings are you able to get through a data feed as opposed to needing to gather the information manually? And a related question…
What is the quality of your product information?
When you receive the content from the various sources, is it high quality? Is it accurate? Does it provide all the information your customers are looking for? Does it need to be enhanced or enriched? Really think about all of the work that needs to be done when you're analyzing this part of your content strategy so that you can plan for all the facets of providing the information your customers need.
This might sound like a lot of work but keep in mind, you can work with an external partner to enhance or enrich the data. has multiple partners like Datagility and DDS who are experts at enriching product content.
Next question to consider…
Do you have the capacity to manage your product content in-house? Or do you need someone outside your organization to manage it?
Many distributors dedicate entire teams to managing their product content. The reality is that end-to-end management of your product content takes time and resources. If you don't have the time or resources to take it all on, don't worry. You can outsource this to companies like DDS and they can manage all of the content data for you.
Once you have a plan for how you will collect and enrich the data you need, it's time to consider how you will keep the product information up to date.
The next step in building your content strategy is to really think about your product maintenance plan. A colleague recently shared a stat that stopped me in my tracks. He said that when it comes to electrical products, there are over 100,000 changes per WEEK across 1.3 million products! And that's just in the electrical space. It's mind numbing to think about how any single person could keep that data up-to-date.
It's clear that product data maintenance has become quite technical and requires a considerable effort to keep up. You may not have the resources or expertise to manage all this. That's okay! There are many benefits to outsourcing product content management so you can focus on running your business. A content management expert can help give you access to more manufacturers and their full line of products. They can also help you reduce errors in manual, post manipulation of data. Finally, they relieve the stress of staying current with the continual product data changes.
For some organizations, it makes good business sense to manage the content data in-house. If you decide to build a product content team internally, you'll need a tool to help you stay organized. So, another question…
Do you have a centralized, efficient way to gather, curate and organize your product content?
You likely have hundreds or even thousands of products which means endless documents, images and digital assets. To build powerful ecommerce experiences and keep your customers coming back for more, you have to gain control of all of this content.
Most organizations do this with a Product Information Management (PIM) system. With a PIM, you can collect and store information about products, enforce content standards, upload assets and collaborate with contributors all in one place. PIMs give you an efficient, centralized way to gather, organize and curate all your product information.
partners with many PIM providers to deliver best-in-class user experiences including InRiver, EnterWorks and more! These PIMs are perfect for organizations that have huge product catalogs or highly complex data requirements. If your business doesn't need that level of sophistication, PIM could be an excellent, all-in-one option for you.
After all that pre-planning, it's time to assemble your content strategy.
What is your product content strategy?
Your customers have important business decisions to make and enhanced product content makes it easier for them to make those decisions. Are you creating the kind of content that not only gives your customers the information they're looking for, but also gets you found by new customers?
When creating your content strategy, ensure you're taking into consideration critical product elements that will set you apart from the competition including:
Multiple, high resolution product image views
360 degree videos
Informational and instructional guides
Features and benefits
Meta descriptions including key product attributes
Titles and features
Supporting documents
Installation schematics
Product safety information
Warranty information
Price and inventory
Comparison charts
Categories/facets (to help with easy/intuitive search)
Accessories and related products
Your product content needs to do a good job of answering the most common questions your customers are coming to your site for. To ensure you are covering your bases, think about questions your customers might be asking like:
Is this the product I'm looking for?
Is this product available? How many are available?
How much does this product cost?
Are there other alternatives to this product?
What does my team need to know about the product?
What does this product look like?
Simply put, in an age when we expect to quickly find information online, your business needs to keep up with customer expectations. You will not succeed in ecommerce without a product content game plan. If you're not convinced, here's a few more benefits of strong product content strategies:
Enable customers to find what they need to find
Improve SEO, driving more traffic to your website
Improve overall customer experience
Increase conversions, transactions and revenue
At , we're a software company first. But we recognize the importance of product content. Our focus is on providing a world-class commerce engine and providing flexible options around product information, so you're not locked into a one-size-fits-all scenario.
With products to handle the technical side of ecommerce and various options around product content, we pull together a complete, best-in-breed, wholistic solution that powers ecommerce experiences your customers will love.
Don't forget, content is and always will be: KING!