Content ideation: How to come up with content ideas
Content ideation doesn't happen on a schedule. Here's how you can maximize your time and start creating today.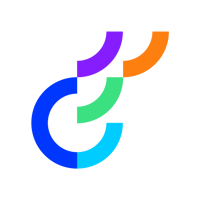 ---
When it comes to content ideation, sometimes it all feels like a bit too much.
In addition to coming up with ideas and creating the content itself, you may also be feeling the pressure of making sure your content measures up to all your expectations.
Are you hitting your SEO goals? Where do you stand with your KPIs? These are necessary questions, but they do tend to sap the fun out of the process.
It can all feel a bit overwhelming at times, not to mention exhausting.
Could it be that you're making things harder than they need to be?

Content Ideation Doesn't Happen on a Schedule
When it comes to content ideation, one major stressor is the pace at which you must produce content just to keep up.
The internet never sleeps, and neither can you. At least, that's how it feels sometimes.
Just like Forbes says: "No new content? That's kind of like a store that never changes its front display window, and never gets any new products in. Why come back?"
In order to keep current and meet your goals, you're most likely trying to produce content at high volumes, releasing it into the wild with strict regularity designed to take maximum advantage of peak posting times.
But even though you have to post on a schedule, content ideation doesn't happen on a schedule.
And just because you plan to post three times a day doesn't mean you're always able to come up with three ideas a day at the perfect time and in the perfect sequence with plenty of runway to get them off the ground.
This is why if you're going to try flying the turbulent skies of content ideation by the seat of your pants, you're destined for a crash landing.
Fortunately, it doesn't have to go down like that.
There are techniques and tools designed to keep you flying.
Content Marketing Processes Will Save Your Life
With content ideation, you get the most bang for your buck when your entire content marketing process is not only streamlined from the top-down but also when each element within the process has its own systems and structures in place to keep it on the rails.
Coming up with a content strategy
Creating content that aligns with these goals
Optimizing content so that it reaches far and wide
Distributing content at the right time through the right channels
Refreshing and repurposing old content so that no work goes to waste
Scheduling routine maintenance to ensure your content is always operating at peak capacity
If even one of these steps is overlooked, you wouldn't be getting the most out of your content. But without systems and structures in place for each step, they'll quickly fall by the wayside.
It's not overstating to say that content marketing processes will save your life. Well, at the very least, they'll save you tons of time and energy—and what are time and energy if not your very life force?
Many marketing strategies sink not for lack of planning but for lack of the right processes to properly manage the workload. A good marketing management software can do wonders in helping you stay on track.
Bound to SEO?
There's no question: SEO matters. But SEO isn't the only thing that matters.
And while it's still important to optimize for searcher intent as well as keywords, this dual focus can sometimes obscure what should be your primary objective: to produce compelling content that refuses to be ignored.
Because while SEO will get more eyeballs on your site, the quality of your content will not only keep them there but will also compel them to share your content with others.
And that's when you really start cooking.
Rather than remaining slaves to SEO, you can expand your reach exponentially by leveraging the power of visual storytelling.
For this development, we have social media (and the rising generations) to thank.
Social Media Rocks the Boat
At this point, it's worth asking why video content is currently sucking up the majority of the internet's attention.
Enter TikTok.
The rise of TikTok is certainly due in part to the younger generations' symbiotic relationship with visual storytelling. Raised in a digital reality, Millennials and GenZ love telling their stories in video format. And because they're so good at it, video-based social media platforms are exploding.
TikTok is currently the most downloaded app, absolutely breaking the charts and dominating the social media landscape.
What makes TikTok content so compelling?
While there's something to be said for the appeal of audio-visual content, TikTok also has an algorithm that "rewards content above all else," according to Forbes.
Forbes continues, "Because of that, it's pushing meme culture to new heights, giving Gen Z a visible place to be themselves while allowing brands to inspire their fans in authentic, entertaining ways."
Herein lies the marketing lesson.
By blending authenticity and entertainment in a visual package, you can create content that's both memorable and inherently sharable.
Of course, maximizing on this might mean pivoting your current approach. And if the thought has you feeling overwhelmed, rest assured that you're not alone on this.
Marketers to the Rescue
If the thought of keeping up with current trends in content ideation makes you break out in hives, know that you don't have to tackle it by yourself.
You're not starting from square one. Others have blazed the trail ahead of you, leaving behind tips and tools for your use.
And wow, are there ever some great tools available right now.
A few of our current favorites here at Welcome include:
Campaign Management Software identifies your audience, defines your KPI's, and decides on distribution, leaving you free to bend all your mental energies toward creating your content. This saves you tons of time and helps you reach the right people with ease.
Marketing Resource Management Software streamlines planning, aligns team resources, and monitors your budget, freeing you up to concentrate on the fun stuff! Once you're able to steward your energies, watch the quality of your content take off.
Creative Services Software allows you and your team to quickly come together on creative collaborations and ease the sort of friction that slows you down as you reach the finish line. Working with a team has never been easier.
With these products, you'll be in better shape than ever to deliver high-quality content straight to your people, whoever they may be. Each one targets a specific need, and each puts you in a better position to hit your own benchmarks and reach your targets.
Target Audience in Your Sights
Your people. Your tribe. Your consumers. Your followers, subscribers, or viewers. Whatever you choose to call them, they are your target audience. Your primary objective at all times is to keep your target audience in your sights.
These are the people you should never lose sight of as you wade through the choppy surf of content ideation hoping to catch a wave.
This is important.
Because when you lose sight of the people behind the numbers, bad things happen like:
You lose touch with how they think and behave
Your content fails to connect
Your audience begins to disengage
Your numbers enter a free-fall
You start hemorrhaging clients
In order to make sure that doesn't happen, you must always stay connected to the reality of the actual people you're hoping to reach.
These aren't just statistics. They're people, faces, feelings, and stories.
Bearing that in mind will help you more effectively brainstorm content ideation solutions.
Brainstorming Season
As you brainstorm ways to connect with your target audience, remember that the best way to connect them to your message is invariably through a combination of stats and storytelling.
Stories draw people in. Through storytelling, people are able to understand problems and see solutions in action. They're able to envision themselves in similar scenarios and understand the need for your product or service.
Statistics back up stories. With the proper statistics in hand, you're able to demonstrate that the story you're weaving isn't just an outlier or an anomaly.
As you work on content ideation, always push for a blend of stats and stories.
This approach will make your marketing strategies pop.
Mind Your Marketing Strategy
Whatever else you do, make sure you mind your marketing strategy.
If you aim at nothing, you'll hit it every time, and a marketing strategy won't do any good if you don't bother to follow it.
At that point, all the content ideation techniques in the world won't be able to save you.
Content Creation Doesn't Have to Suck
Given the way some people approach content creation with an over-emphasis on keywords and statistics, and ranking, the actual fun parts of content creation—the creation itself!—can easily get lost by the wayside.
But it doesn't have to be this way.
And with help from Welcome, it never will be again.
Come Talk to Us
Ready to swing for the fences with content ideation?
Come talk to us. We have everything you need to put the creativity back into content creation.
Get started with a free Welcome account today and learn how we can help you create oodles of fun and fresh content without feeling as if you're constantly on the brink of a breakdown.