How to succeed with digital transformation in Financial Services
It's a long road but you can pave it with success if you know the best foundations. Follow our nine things to look out for to help get things right first time.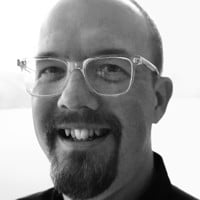 ---
There are a lot of statistics out there on digital transformation "failures" maxing out at 70%. But much like losing weight we thought it was more helpful to hear how to be successful.
Successful digital transformation will help you to use digital technologies and new business models to create products and services faster than today, and faster than your competitors. In these uncertain times speed and agility is high priority.
COVID-19 is an opportunity to highlight the need for digital transformation within your organization if it hasn't already become clear. It is easier to justify investment, because physical interactions which were barred for some weeks and are still limited now due to distancing rules have meant that more of your clients and prospects have to interact digitally. As digital traffic increases holes have been highlighted, whether in consistent information and experiences or integrations between different systems those pains will be felt more acutely by your organization. Finally, being forced to carry out business and services digitally has given a new perspective for both customers and institutions about what could and should happen and what can be achieved in other organizations.
Fortune conducted a survey of CEOs in collaboration with Deloitte and in it 77% of CEO say their company's digital transformation was significantly accelerated during the economic crisis. Further, 40% are spending more on IT infrastructure and platforms to support their goals and requirements.
We looked at our own data and according to Episerver's B2B Digital Experience Report 2020 survey, 88% of Financial Services respondents have undergone a digital transformation project. The biggest two roadblocks were time and money (18%) followed by profitable status quo and unable to prove value (12% each). We can only assume that these past roadblocks may have reduced importance for future journeys in the "new normal".
Success was attributed to the software vendor chosen (41%) executive buy-in (40%) and adequate funding (36%). Additionally, almost a third (30%) credited IT and Marketing being in sync. So with this in mind here are nine ways to help ensure these foundations are put in place for your digital transformation journey.
9 Keys to success
1) Supportive culture that responds to needs.
This needs to come from the top (CEO), and be clearly articulated to the business, with total buy in from both. Digital transformation is not purely technological but changes the focus of the institution, the way you do business and the often the culture. It is crucial to work in an open and autonomous manner. Practically this means different departments working together and being enabled such that they don't always wait for permission but do what's right at the time. Successful digital transformations support experimentation versus having strict rules, which in the past may have been a signature of some institutions.
2) Well defined, with goals, but responsive.
Goals help to set a North Star for your journey, providing something to measure success. Similarly, there needs to be enough definition of what the journey will look like, what it encompasses and the approach. However, the landscape around you can change, competitors and technologies will update during the process and priorities must be able to adjust and respond to the environment.
3) Putting the customer first
A lot of the customers' expectations will be driven from other digital engagements in unrelated industries, setting your goals to your competitors may feel rational but the bar is set by all digital interactions.
This is why most efforts in digital transformation tend to lie in delivery channels versus underlying tech like big data architecture, advanced analytics or even systemic investments like design thinking. It is the customer touchpoint that is seen first.
That is not to say that those mentioned should be neglected by your projects; your internal policies or system hand-offs will impact the customer at some point and could lead to frustrations. The reality for them is they see one institution not the different departments responsible for deposits, loans, mortgages, insurance, etc.
The main test needs to be from the customer perspective: Is it making their life easier?
But you need to remain mindful about alienating the non-tech savvy. Online help and how-to videos are ways to help explain newly updated functions or procedures, and announcing ahead of their release will help to explain the changes and allay fears of phishing attacks because something changed.
4) Teams aligned and enabled
In addition to the overall culture and buy-in your teams need to be aligned, not just like an IT project. This may need a reorganization and involve HR (this is the transformation part too). It's not just about what to do to transform, but the overall aim and having the teams set-up to make it happen. There should be much more working across departments, not all on one area, for example IT creating systems in isolation.
5) Identify the big gaps and the quick wins
This is all about analyzing the effort versus impact of the ideas and goals.
Digital transformation isn't overnight, and you should not go for the big bang; transformation is best achieved one tweak at a time. Customers will be pleased for a single new button or function, more than an all new app. Speed of delivering improvements will mean you are constantly increasing customer satisfaction and your competitive gap.
6) Don't focus on cost-cutting
Many projects start with the wrong mindset; how much can we save? As mentioned, if the customer is first in your mind then return on investment (ROI) becomes more important than cost, this is why the goals/objectives/key performance metrics (KPIs) determined at the beginning are so important to be able to report ROI.
7) Clean slate thinking
The path to success and the obstacles you need to overcome can be more clear if you encourage the teams to ideate what they would do today if it was a new bank, no systems, no departments. What would you do to delight your customers? What products or services would be most important to build this business?
8) Share successes early
Hopefully you aren't taking the "big bang" approach, which means that you will be able to report successes as they happen. This really helps to get continued buy-in to the projects underway as well as course-correcting any of the ongoing work using the information about successes and failures that have been openly shared.
9) Clearly define Security, Privacy and compliance needs up front
You will probably be approaching a lot of vendors for the solutions that form part of your digital transformation. Work with your teams to clearly lay-out environments, standards and processes that they need to comply with. This will save you and them a lot of time in the future as any solution design or vendor can confirm conformity before you explore or evaluate their solution any further, shortening your list.